International event rider Elisa Wallace loves to compete on her athletic Thoroughbreds, which include her off-track mount Simply Priceless ("Johnny"). In 2016, they had a top-10 finish at the Rolex Kentucky Three-Day Event and served as an alternate on the U.S. Olympic Team.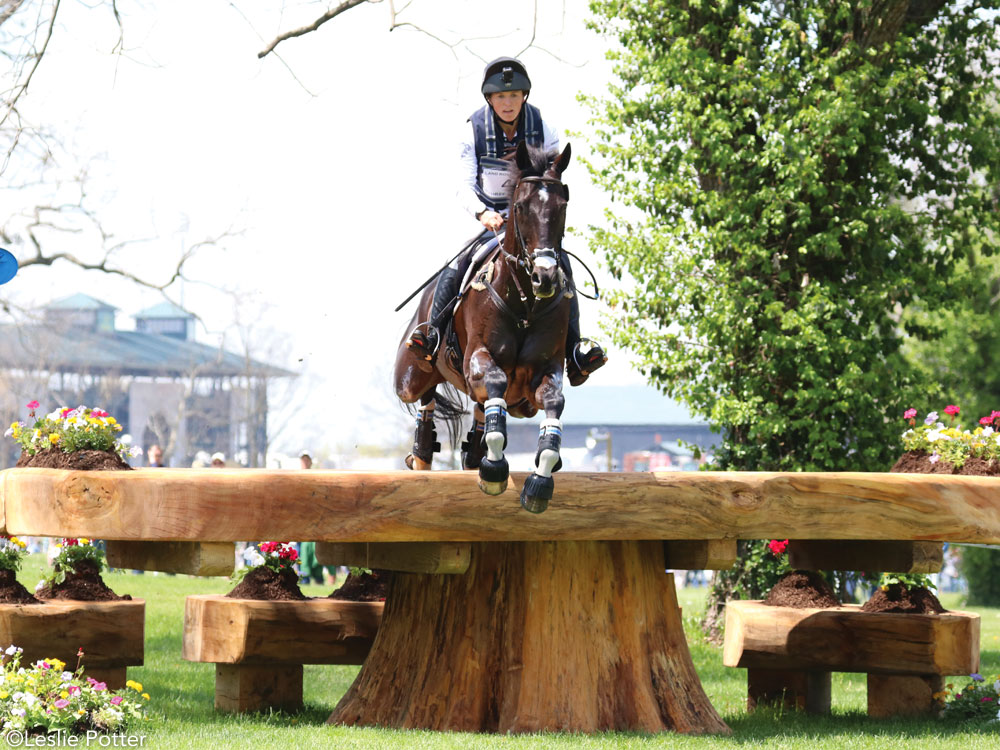 In 2018, Elisa won the Retired Racehorse Project's makeover competition and title of "America's Most Wanted Thoroughbred" with Reloaded. This year, she's looking toward the 2020 Olympic qualifiers with her eventing string, and continues to have a warm spot in her heart for the
American Mustangs
in her life.
Elisa won her first Mustang Magic competition in 2012 with a horse named Fledge. In 2015, she competed again with Hwin, who placed fourth and showed great promise for eventing. Her goal these days? To compete—and win—at the upper levels of eventing on a Mustang and spread awareness about the breed.
Hwin has already evented at the Preliminary level, and not long ago became a Breyer Horse model. When Elisa's not competing, she and her Mustangs perform for huge crowds, showing off the breed's smarts and athletic ability.
Elisa, who started riding at 2 years old and began eventing at age 4 under the guidance of her horse-trainer father, recently took a few minutes to chat with Young Rider. Here's what she had to say about her beloved gelding Johnny, horse training, and her hopes for the 2020 Olympics.
YR: How would you describe Johnny?
Elisa: He's a wild man. You'd never know he's 18. We have tackled some of the toughest cross-country courses in the world together, like Badminton, Burghley and Kentucky. He's 16.3 hands and an Australian Thoroughbred. He has the biggest heart I've ever experienced.
YR: Why do you love Thoroughbreds?
Elisa: The breed is extremely versatile. Most things I've been able to accomplish have been on the back of a Thoroughbred or a Mustang.
YR: What's a typical day like for you this time of year?
Elisa: In the spring, I usually I hack horses in the morning. I do flatwork twice a week and jumping once a week. We work on hills and play around, like going bareback or doing ground driving. I ride at least seven horses a day, including client horses. I have a new OTTB that I'm really excited about. His name is Play Big. He's a real diamond in the rough. He's a big, nice-moving horse with a happy-go-lucky attitude.
YR: What are your hopes for the 2020 Olympics?
Elisa: I'll put in an application for the qualifiers if Johnny's looking good. But it's always a long shot. The horse I planned to compete on was injured, so that was a blow. I've wanted to go to the Olympics forever, but I just love working around the horses.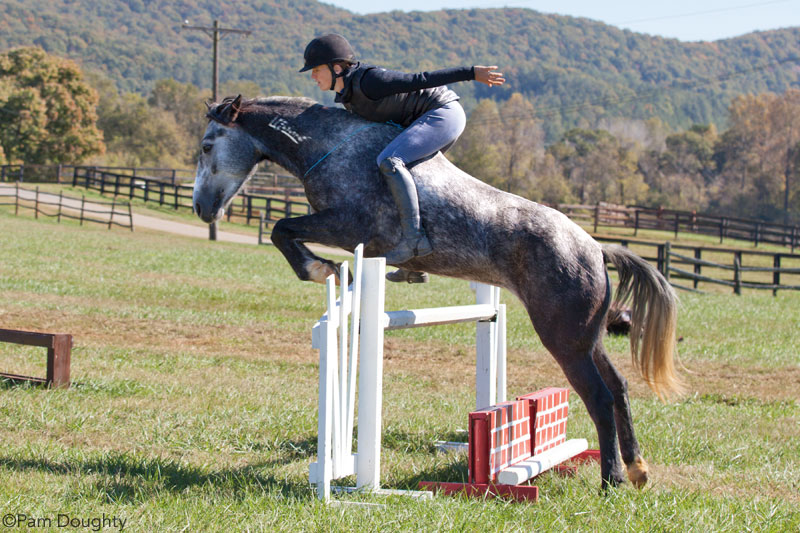 YR: How did you get into Mustangs?
Elisa: In 2012, a friend suggested I do a Mustang Makeover competition. I'd always wanted to train a Mustang. I was assigned a 3-year-old, 13.2-hand horse from the Medicine-Maverick Mustang herd in Nevada. Thirty days later, I was hooked. Fledge and I ended up winning the makeover and I bought him back in the auction. I couldn't stand the idea of losing that little Mustang. The Mustangs are a good balance for my eventing—it helps me not be so intense. They're very versatile horses, athletic and they have big hearts.
YR: What's your favorite part of your day with the horses?
Elisa: I love the quiets moments in the barn when all the horses are munching on their hay.
YR: What advice do you have for young riders?
Elisa: That anything is possible if you are willing to put hard work in. When I was 17, I saved up all of my graduation money and I bought my first horse. He was a Thoroughbred yearling. We had an acre and a half and a big basement with a garage door. I put mats down and made a stall. My neighbor next door was a dressage trainer. I would work in exchange for hay, training and use of her arena. Jackson ended up being my advanced horse. He's retired now and turns 20 in April.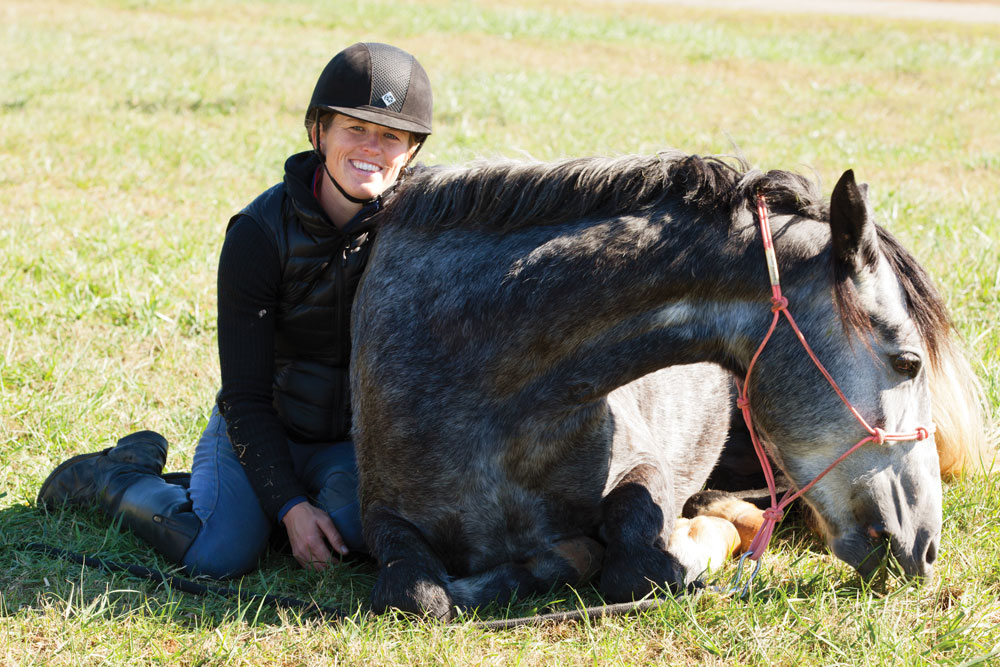 YR: What is the most important part of training a horse?
Elisa: Listening to the horse. Sometimes it's easy to push and be a little deaf to what the horse is trying to say.
YR: What is the best part of training Mustangs?
Elisa: It's the magic that happens. Over 30 days or less, a BLM Mustang goes from wild-eyed, bouncing off the panels, blowing and snorting, to soft eyes and relaxed muscles. They go from hiding in the corner to wanting to cuddle. When you have that horse that was afraid but is now willing to trust you, it's magic.
---
This article originally appeared in the March/April 2019 issue of Young Rider magazine. Click here to subscribe!