Intertwining her love for horses and fashion, Cindy Lay has built a flourishing equestrian boutique from humble beginnings and runs a hand-beaded accessory line, known as the Kenyan Collection, on another continent. Currently residing in Ocala, Fla., the World Equestrian Center is home base for Exceptional Equestrian, Lay's two brick-and-mortar store fronts.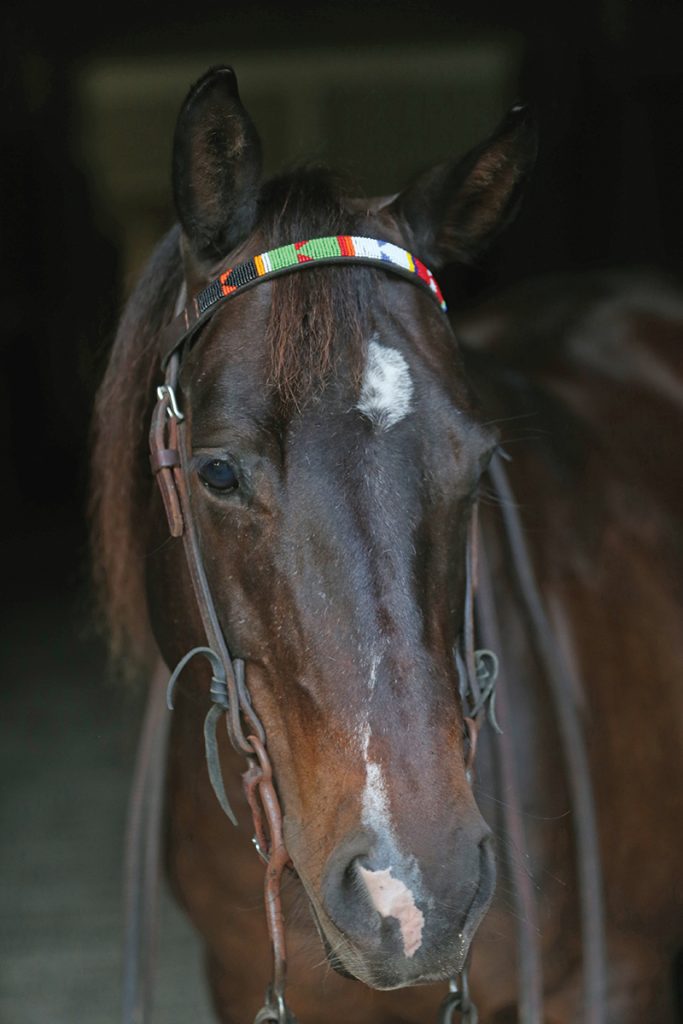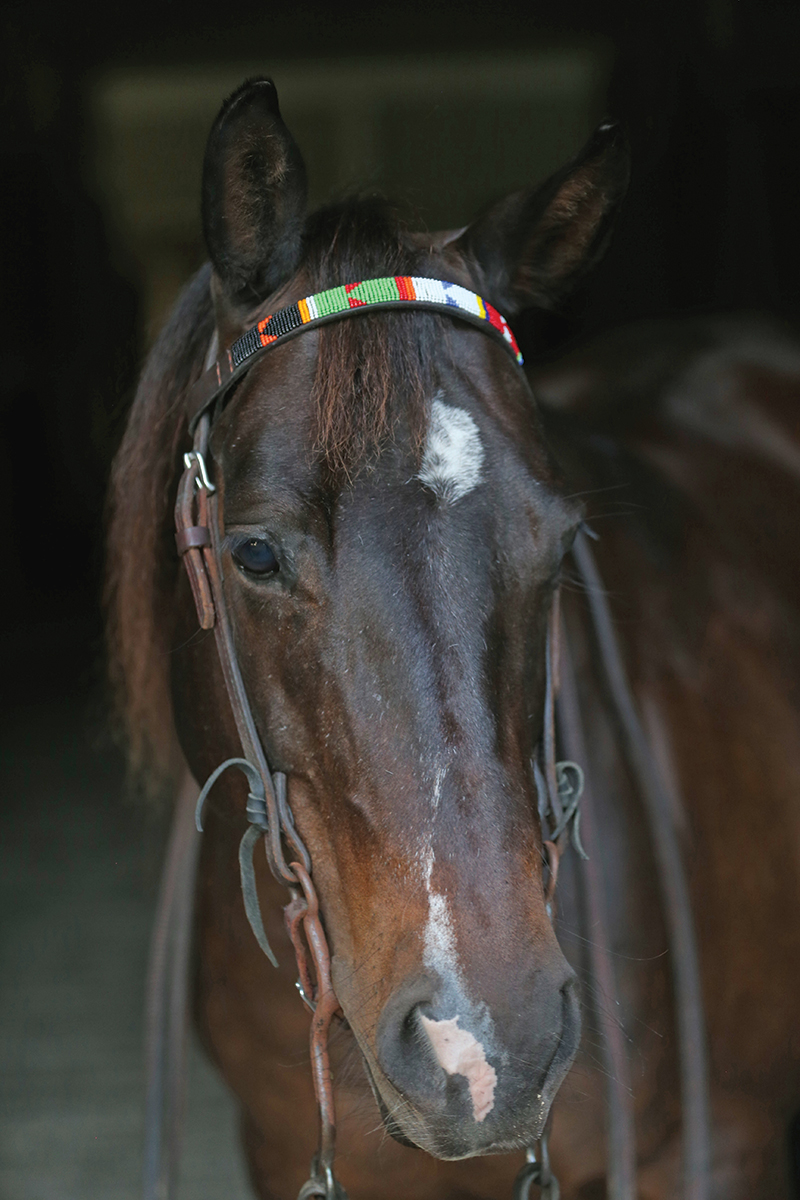 Boutique ownership has been the catalyst for several opportunities, one of them being taking over the reins of the Kenyan Collection, a colorful, hand-beaded accessory line for horses, humans and dogs based in Africa.
Setting the Foundation
Lay grew up in Ada, Okla., where she received a full scholarship to attend East Central University, where she earned her bachelor's degree in marketing. Eager to explore new places, she moved to San Diego, Calif., after college and secured a job at Enterprise Rent-A-Car.
She didn't have a horse growing up, but Lay frequently drove by the San Diego Polo Club. The sign outside stated "First lesson free, come try polo." It was in that moment that Lay realized her mom could no longer tell her she couldn't have a horse.
"I didn't know how to ride, so I took a lesson," she recalls. "The instructor had me jumping cavalletti by my second lesson, and I was hooked. I was a jumper from then on, and I've loved horses ever since."
When Lay turned 40, she retired from Enterprise, ready for a change. With an eye for fashion and design, she started making equestrian jewelry and charms for bridles. She sold the jewelry along with other clothing brands from her car, enjoying being on the road. The mobile boutique organically grew to what it is today with two mobile units and two store fronts. Exceptional Equestrian celebrated 16 years in business this spring.
The Kenyan Collection
Lay has carried The Kenyan Collection at Exceptional Equestrian for 10 years. She was one of their largest dealers. Captivated by the brand's backstory, she loved knowing each piece sold empowered the Maasai women in Africa, allowing them to contribute at home.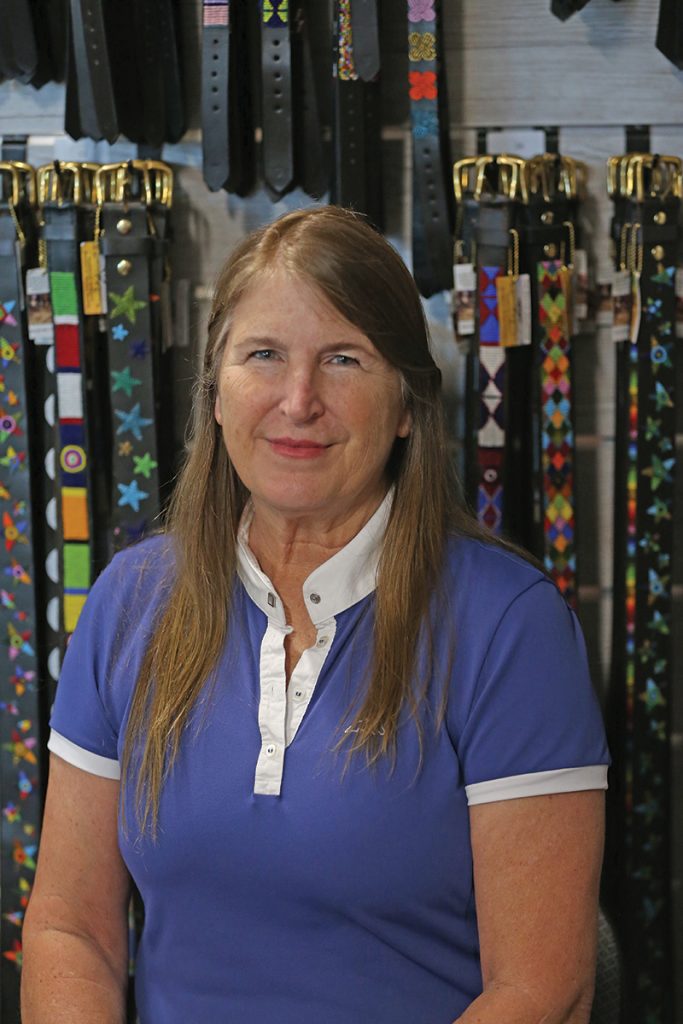 When Joan Schultz, founder of the brand, wanted to retire, she approached Lay and her husband about taking over the reins. Lay had no desire to own another business at the time, but she couldn't say no.
"I loved The Kenyan Collection so much," she says. "I wanted to make sure that it continued on the same path that it was going, so we scrounged up every penny we could and bought the company."
Suddenly, she found herself on a flight to Kenya to set up a new workshop, meet everyone, and finalize business details. While Lay runs the operation remotely, she has a strong team in Kenya. The workshop is conveniently located across the street from a major supermarket. The Maasai Mamas come in about once a month to purchase rice, flour, and other essentials and gather or drop off assignments. Working from home allows the mamas to earn money and care for their families.
"These women raise their children, and they raise goats, sheep, and cattle," says Lay. "They live out in the bush, and sometimes they don't even have running water, or they'll have to hike a couple miles to get water for the family for the day. It's not necessarily about how much time it takes them to do a piece, but how much time they have available to get it done. These women are able to go empower themselves."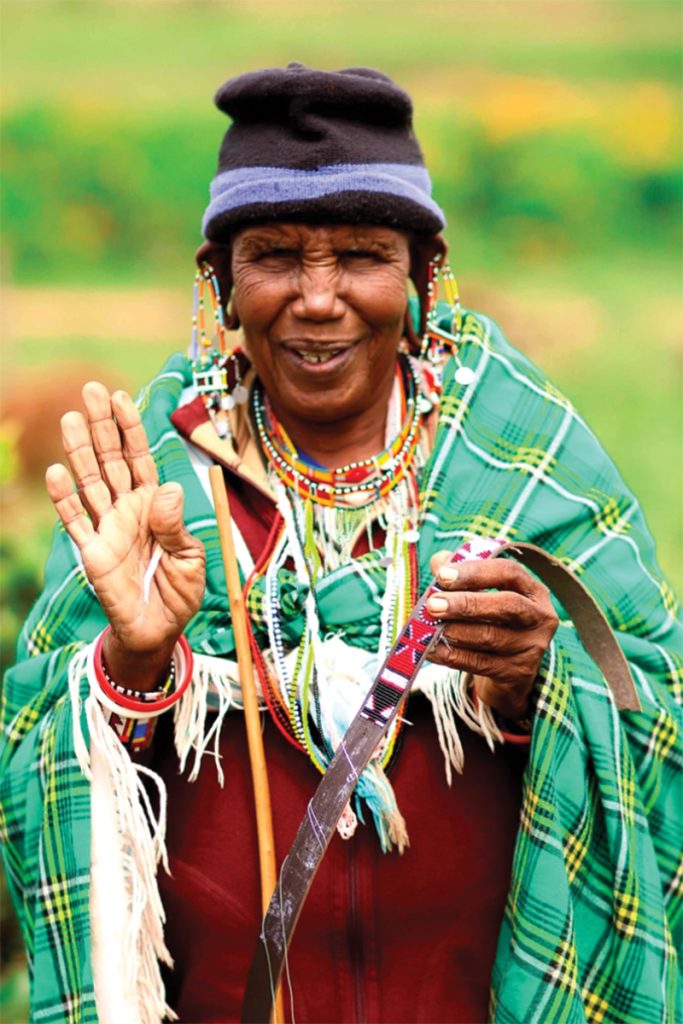 The women are paid directly, and the workshop always has new mamas lining up outside for work. The Kenyan Collection is one of the better-paying beading jobs in the area. The leather is sourced locally, hand cut and chalked where the mamas are to bead from beginning to end. Once the beaded strip is collected, it's time to add the buckles and holes and condition the leather, and finally to ship it to the U.S. The most popular products in The Kenyan Collection are dog collars, but belts, bracelets, key rings, purse straps and hat bands are also sold.
Back in the Saddle
Before Lay found the perfect store front location at the World Equestrian Center, the Exceptional Equestrian was mobile-based. She and her husband were constantly on the road. Lay ended up taking an unintentional 13-year break from riding.
"Covid came along, and I had some extra time," she recalls. "I found myself feeling a little low, and one of the barns here also has a boutique inside their farm carrying the Kenyan Collection. I called them up and said I was interested in riding, and they found a horse for me. I've been riding ever since."
After a 15-year hiatus from showing, she entered the show ring at the World Equestrian Center in June of 2021, and she decided to start searching for a horse to lease for the winter circuit.
She has seven amazing employees who also ride and are obsessed with equestrian style. With the help of her husband, Stewart, their French Bulldog, Harley, and her dedicated team at The Kenyan Collection, the businesses continue to thrive.
"I had no idea the business would grow the way it has," she says. "I didn't really have a vision for that. I just had a passion for horses and fashion."