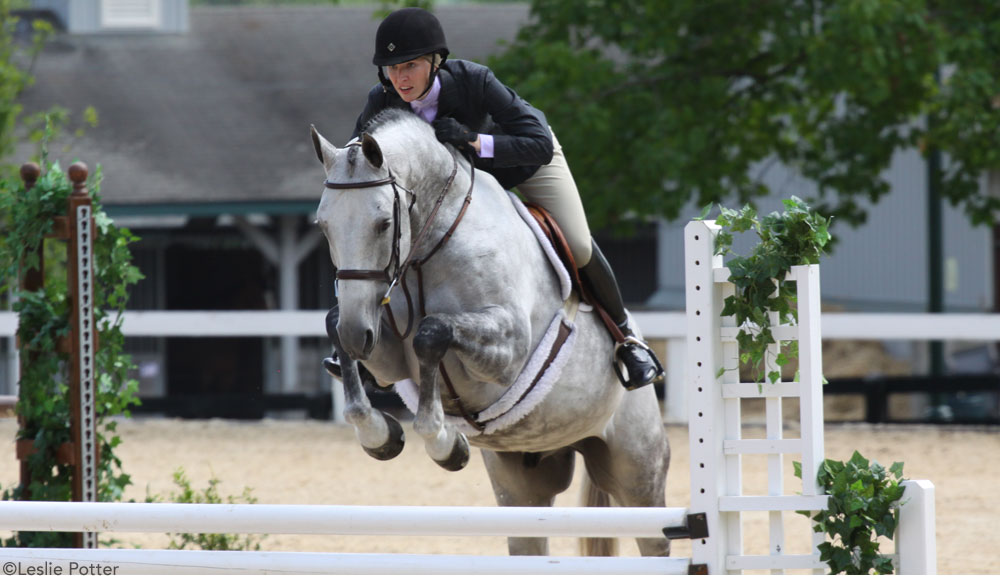 If you find yourself longing to compete at national shows, here are four tips that the A-circuit riders and trainers we spoke to agreed upon as prerequisites for venturing into the major leagues:
Have a suitable horse. The main reason A-circuit caliber horses are so expensive is that they are the cream of the crop. They generally have impeccable conformation and flawless movement, and possess a show-ring presence that says, "Look at me." Most importantly, they have to be the right type of horse for the division in which you are competing. If you are wondering if your horse measures up, take it to a reputable trainer who competes at A-level shows, and ask for an honest evaluation.
Get instruction from a knowledgeable trainer you feel you can trust. Make certain the trainer you choose travels to the away shows and is willing to take on another student of your level. Because a trainer's livelihood depends primarily on the success of his/her students, by nature most trainers are somewhat controlling, so be ready to allow your trainer to make major decisions about you or your horse. Hunt-seat trainer Susan Smith even goes so far as to accompany her novice students when they shop for show attire. "It's a very trendy sport, and if you're not in style, you stand out," she explains.
Realize ahead of time what the costs will be. Before you commit yourself to going to an away show, get a list of charges in writing from your trainer. That way there won't be any grim surprises when the bill arrives. Although you have paid for your horse's board and training at home, there will undoubtedly be additional charges for at-show instruction (called a ring fee, or rail fee) and for extra feed and stall bedding. Add to that the day-care fees for having the services of a groom. Then there are the braiding fees if you show hunt-seat. And be forewarned: the braids at A-circuit shows are usually redone each day. Finally, it's customary to divide the trainer's traveling costs among the clients. Show fees can be staggering, but there are ways to cut costs if necessary, providing you have an understanding trainer who allows certain riders to attend A-shows on a shoestring. With your own truck and trailer you can haul your own horse, and possibly earn extra money hauling someone else's. If you are meticulous about grooming your horse properly, you can save grooming and braiding fees by doing the job yourself.
Have realistic expectations. It can be heartbreaking to attend major shows and return ribbonless time after time. It may help to remember that this is competition at its best, and there is no harm in admitting that you (or your horse or pocketbook) are not quite up to it. Some riders shrug off the major shows because they already have too many demands, such as family, school or jobs, on their time. If, for any of these reasons, you're not ready to make the commitment to A-level shows, there are always the B-level shows, which are a step down in toughness and last only one or two days. Check local horse show associations, which sanction smaller shows, where members can still compete for high-point trophies and year-end awards.
No thanks, you say? Read more about finding the right circuit for you and your horse:
Show Where You'll Shine
Rating the Competition