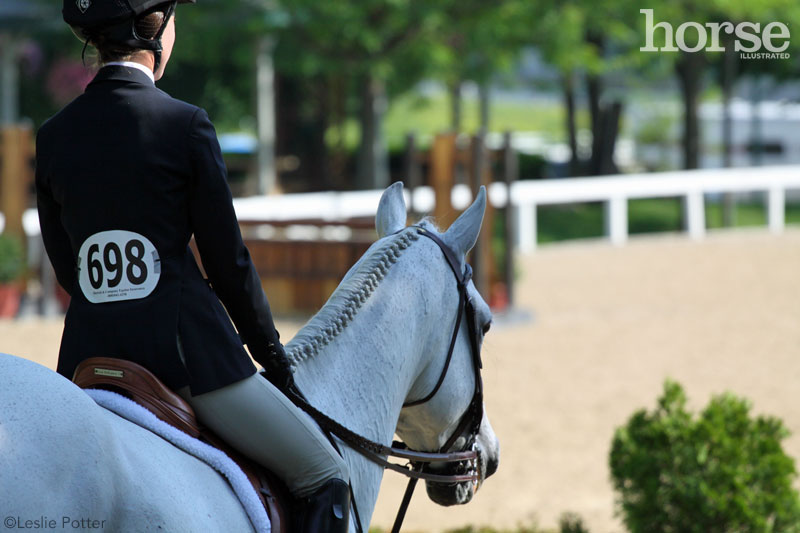 Have you noticed that your horse is flipping his head when you take up contact with the reins? Does he seem to open his mouth as a form of resistance? How about the position of his headset? Is your horse coiled up like a spring, with his chin on his chest? All of these may be symptoms that you are using the wrong English bit on your horse.
While many frustrations under saddle are associated with training issues rather than problems with the bit, issues with tack can also make your horse difficult to ride. For example, a horse that literally tries to take the bit from your hands by flipping his head or rooting forward and down with his mouth probably needs a tougher bit. Don't go too far to the opposite extreme, however. If you've been using a smooth snaffle, switch to one
Finally, a horse that avoids rein contact by arching his neck and pinning his chin nearly to his chest is said to be "behind the bit." In most instances this is caused by a combination of a feisty horse, a rider using hand aids that are too strong and a much too severe bit. By returning to a milder bit and working on simple exercises on the flat, the horse should learn to accept the bit and the rider's hands. If you investigate alternatives in bit choices, you'll be on your way to more successful rides under saddle.
Rumor has it the author has enough bits to start a museum.