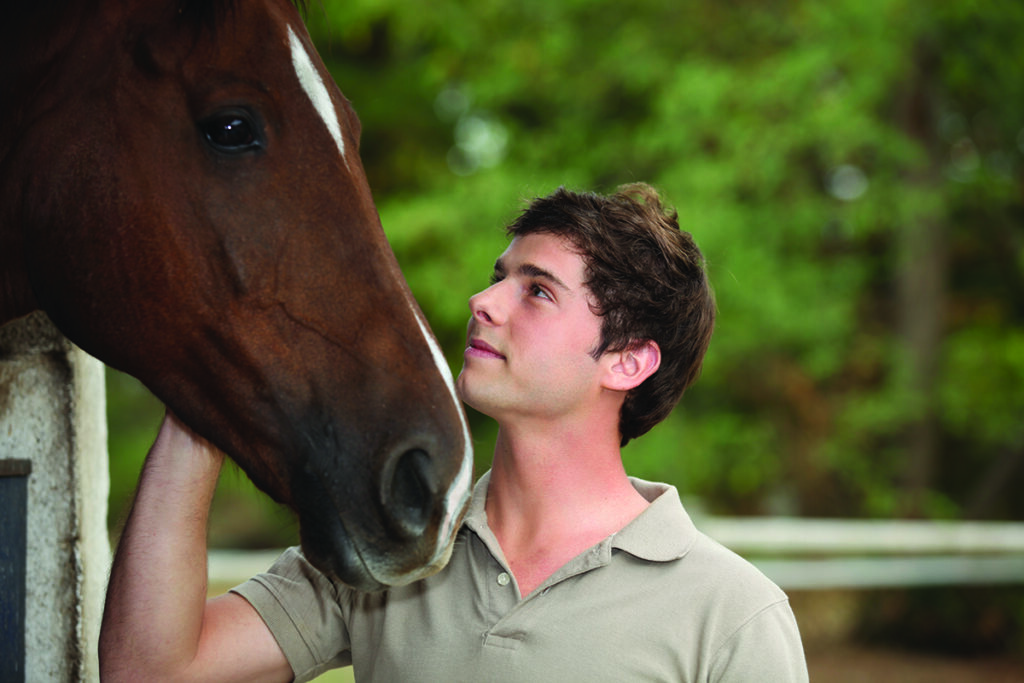 The symptoms seem to come out of nowhere. The day feels fine—normal even, if there is such a thing. And then your heart begins beating faster. Breaths are a little shorter. You look around for a chair or something to lean against because of lightheadedness. One symptom appears to trip another one, like a cruel game of dominos, and the most basic human functioning feels nearly impossible with these hurdles in the way.
This is life for someone with anxiety attacks. Occasionally, the triggers look obvious, but they are more often so subtle that the person suffering might question their own sanity, leading to greater overall anxiety.
A Starting Point
"Anxiety is an invisible ailment," says Missy (not her real name), 18, a teenager who suffers from anxiety. "People think you are crazy or 'difficult' when all you want is the ability to just do normal things without this—this thing—following you around."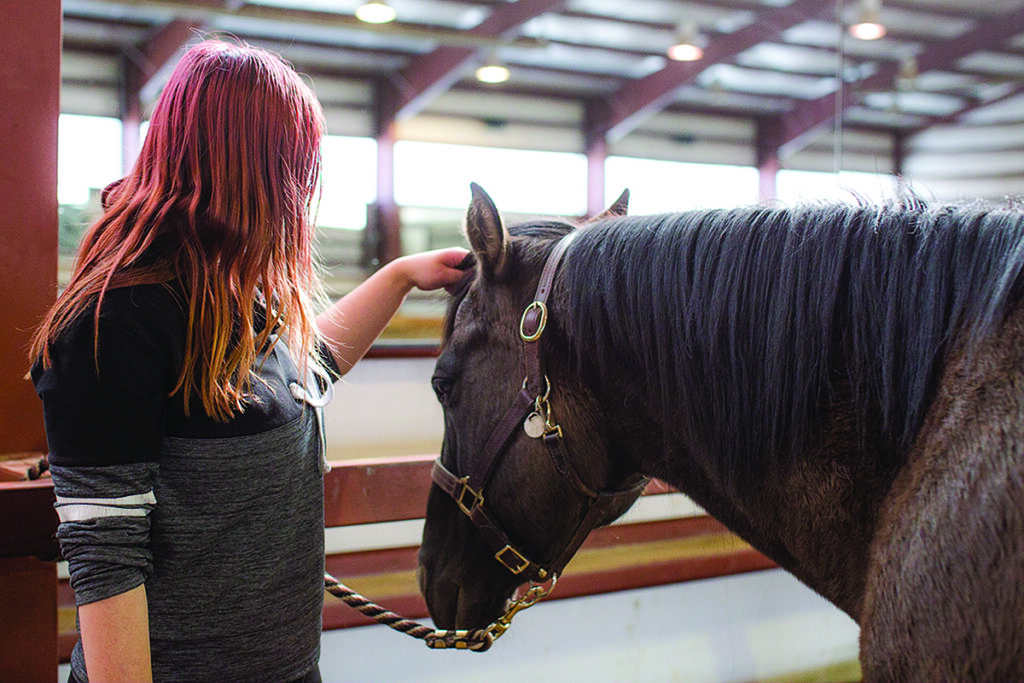 For many people who suffer from generalized anxiety, depression, or even more severe forms of mental illness, horses have been therapists, of sorts. Equine-assisted mental health therapy is a growing field where, under the guidance of a licensed therapist, a patient works with a horse and uses equine-assisted therapy to develop mindfulness and feel more grounded in daily life.
"Horses give biofeedback," says Mallory Wheeler, clinician and director of the Mustard Seed Ranch in Tennessee. "I'm not going to say that it's unconditional love or nonjudgmental, but it's honest. Horses pick up on our emotions. If a patient is disengaged or angry, the horse will tell you that. It creates better awareness for both them and for the clinician."
Wheeler offers both residential and outpatient equine-assisted therapy for patients ages 12 and older.
"We focus on building relationships for our patients," she says. "They have experienced trauma and rejection, so we start with building relationships with horses."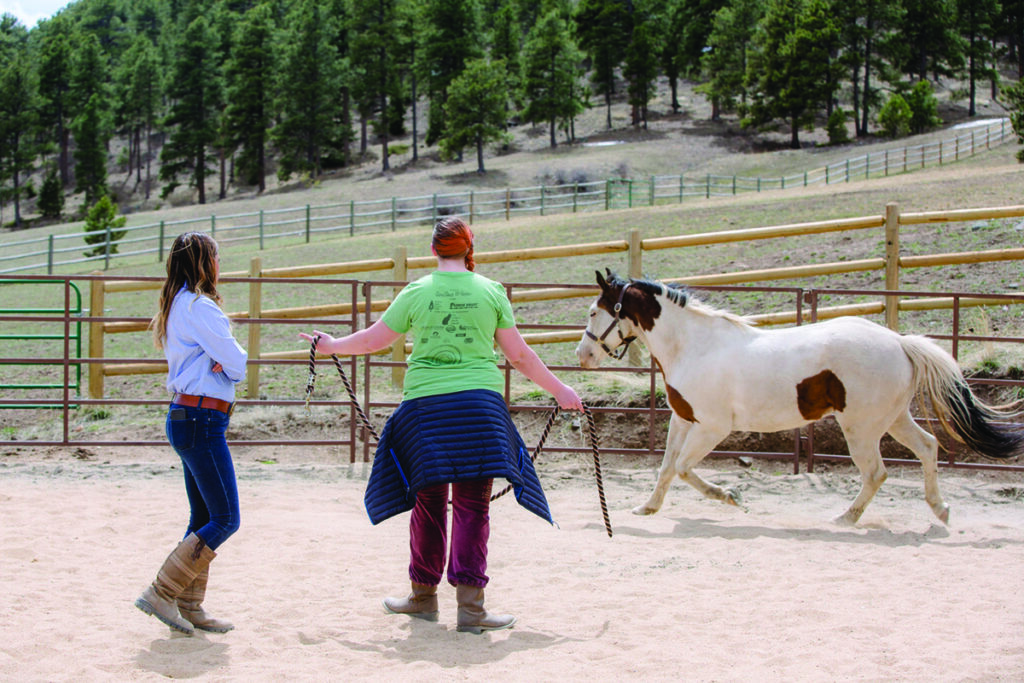 Learning Communication
Many of these patients are children or teenagers who have been trafficked and have serious trust and boundary issues with others, unsure of what the concepts of reasonable and safe even look like.
"We'll work on communication," says Wheeler. "The patients might not know how they present or come off, but if they communicate in a passive way or an aggressive way with a horse, the horse will give them feedback; then we can have a discussion. 'Is this how you communicate with your family or your peers?' Then we work on changing the communication style with the horse so that it feels more connected. They feel that more profoundly than if we just talked about it—it resonates with them in their journey."
Wheeler provides an example of a girl with "extreme anxiety," who was able to lower her heart rate and shed some emotional baggage during her time riding. Both horse and rider stayed very calm during the entire ride.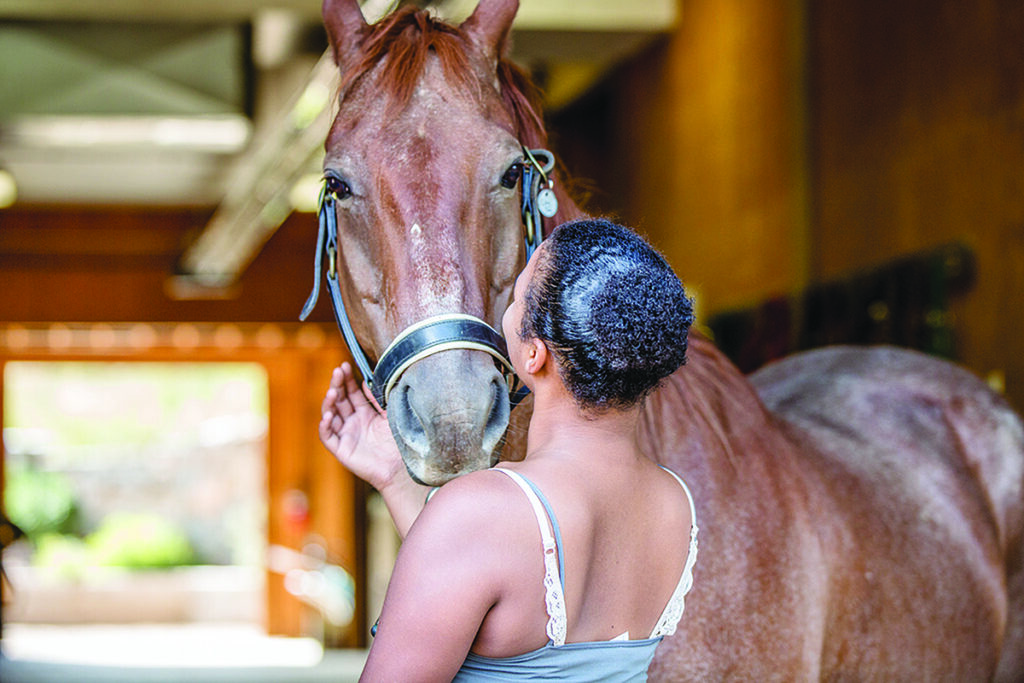 For those with more intense therapeutic needs, horses still provide a refuge. Joanie C. is a mother to Sarah (not her real name), a girl she adopted as a toddler. The child had been in foster care after enduring emotional, physical and sexual abuse.
"Sarah had been hyper-vigilant about so many things, and her psychiatrist was a horse person. She suggested we try using horses to reach her," Joanie says.
She describes going to a ranch run by the SaddleUp! Foundation in Elizabeth, Colo.
"A woman there told Sarah to stand close to the horse so she could feel his heart beating," Joanie explains. "Sarah learned that just like her, this creature had feelings and could be calm or scared. This helped so much with empathy and compassion."
Sarah learned to love horses and became involved with the Interscholastic Equestrian Association and Pony Club. Her story, however, is peppered with continued struggles as she frequently ran away from home and used drugs.
"She'd always run away to horses," Joanie says. "That's where she felt safe. She trusted the horses more than people."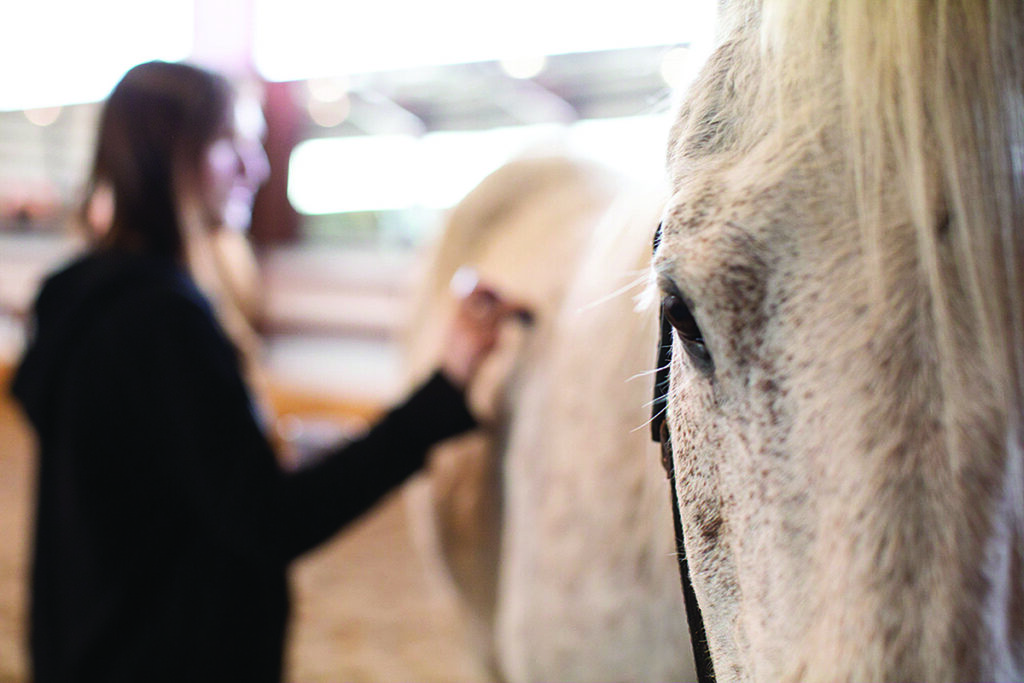 The dynamic between human and horse is different from the dynamic between humans and other animals. First of all, there is the size of the animal.
"If you can create a healthy boundary between yourself and a 1,200-pound animal, you can then think about how to develop boundaries with people," says Wheeler.
Joanie also points out that being prey animals, horses provide another opportunity for empathy.
"These children have been preyed upon," she says. "That is the tie-in. They understand that trust is not automatic."
Working Through Life
Rebecca Sheriff runs horse centers in both Colorado and northern Wisconsin. Their mission is to work on emotional development in emerging adults and develop workplace readiness
"We want to help them become whole and effective people," Sheriff explains. "I know how horses have helped me in my life, and I want to offer that to others."
Her Deer Valley Ranch in Colorado offers camps that help young adults ages 18 to 25, as well as veterans.
"We talk about trying to navigate through life via horses," says Sheriff. "Some people get a very spiritual experience, and other people just want to be outdoors. After a year of being locked up from the pandemic and only connecting to people over devices, people want to connect to nature again."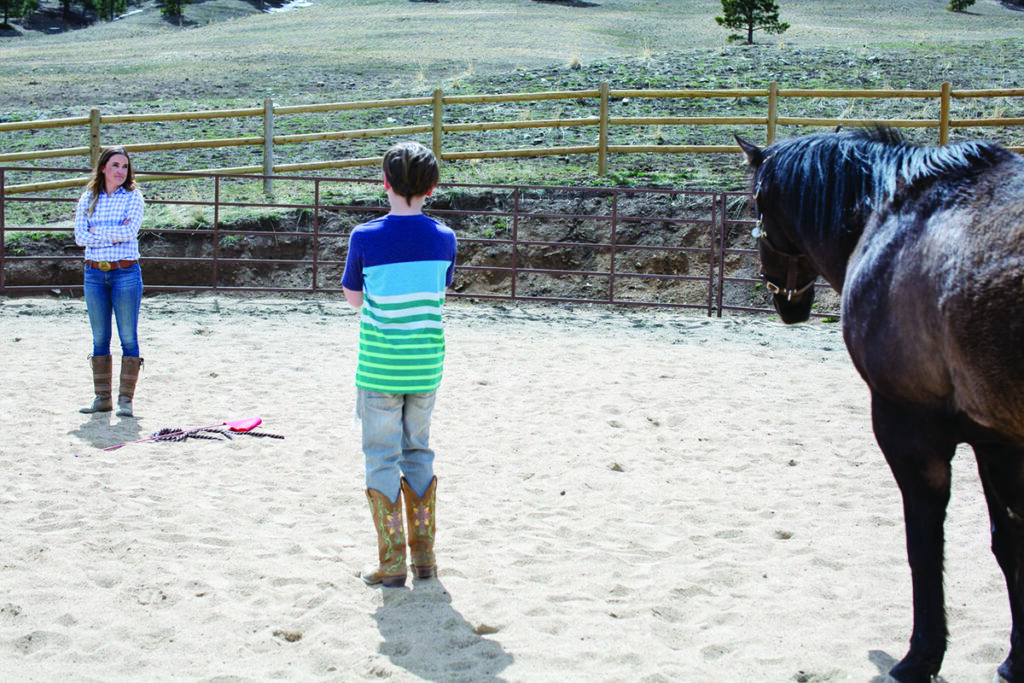 She says that their feedback is mostly qualitative. People talk about the relationship they have with their horse, and they often want to continue riding.
"The horse world can seem inaccessible," Sheriff says. "But this is a way in."
Joanie points out that they had to lease horses for years for their daughter before purchasing one.
"It made our lives so much better," she says. "Horses have been the best therapists for her."
This article about equine-assisted therapy originally appeared in the August 2021 issue of Horse Illustrated magazine. Click here to subscribe!