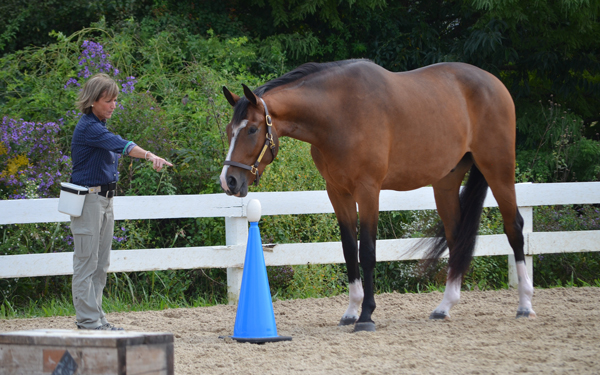 Equitana USA, produced by Reed Expositions, debuted at the Kentucky Horse Park the first weekend in October, welcoming horse lovers with a premier mix of equestrian instruction, education, shopping and entertainment. After going virtual in 2020,
the long-awaited event
finally greeted fans in person October 1–3, 2021, as the first hints of fall began to arrive in Kentucky.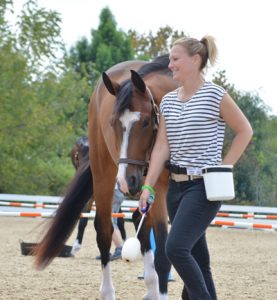 The legendary Kentucky Horse Park was the perfect setting for the all-breed, all-discipline exhibition to begin in North America. Located in the heart of Kentucky's Bluegrass horse country, Lexington, Kentucky, is known as the horse capital of the world.
Equitana USA Education
With over 40 daily sessions, there was plenty to experience at Equitana USA. The education program brought trainers of all types into one space, from natural horsemanship to dressage, show jumping and eventing. polo, vaulting, mounted games, trail sports, and other disciplines also had a moment in the spotlight.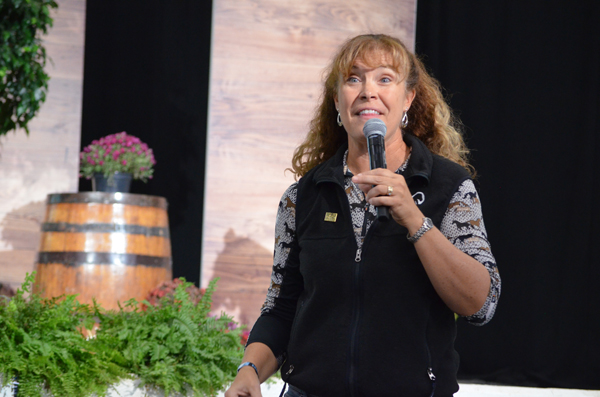 The opportunity to audit clinics with U.S. Olympians Phillip Dutton and Laura Graves was high on the list for many equestrians. Clinician and horseman Pat Parelli drew an enthusiastic crowd as he presented the fundamentals of Horse Psychology 101.
Cross-training with Lynn Palm, yoga for equestrians, and the Masterson Method equine bodywork with Jim Masterson were all part of the exciting lineup.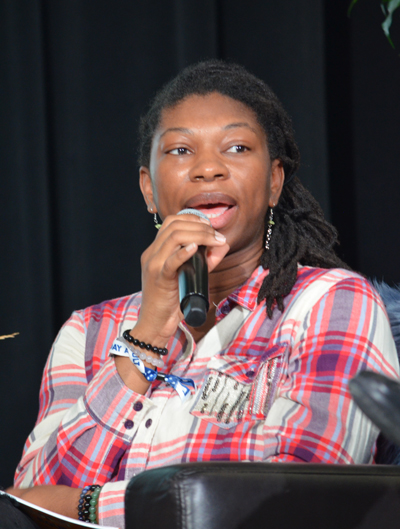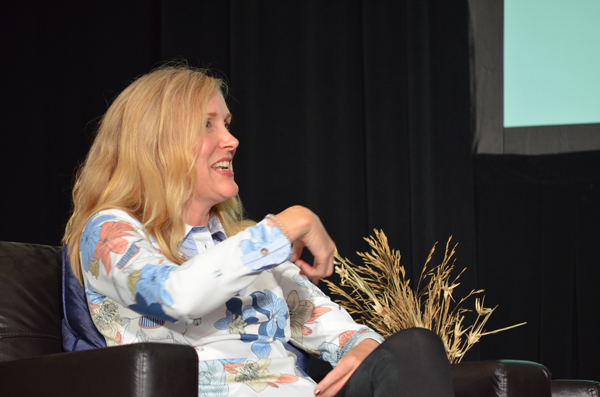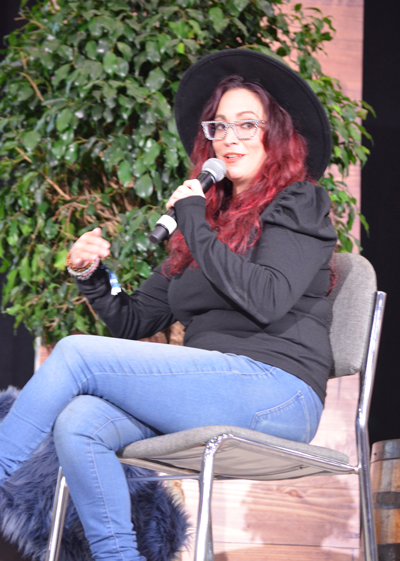 Equitana USA Entertainment
No celebration of horses is complete without a showcase of breeds, and the event featured equines of all shapes and sizes, from Arabians to Akhal-Tekes. Morgans displayed multi-discipline talents and temperament with youth riders, while smooth-gaited breeds, including the Rocky Mountain Horse and Tennessee Walking Horse, showed off their easy, natural gaits. Ex-racehorses were well represented with performances by an all-Standardbred drill team.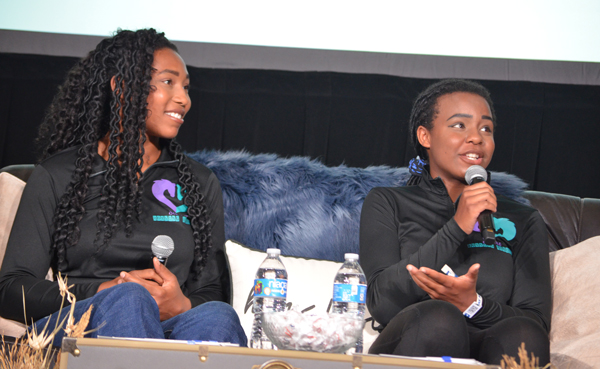 Emily and Sarah Harris of Sisters Horsing Around shared the versatility of their Irish Cob, demonstrating dressage, jumping, barrels and poles all in one session. Meanwhile, Miniature Horses strolling around were perfect equine ambassadors attracting fans of all ages. Celebrity horse appearances included fan favorites Patrick the Mini Horse and Lynn Palm's Rugged Painted Lark.
Dan James of Double Dan Horsemanship wowed the crowd with his liberty demonstrations while sharing the secrets behind liberty training and new ways to participate through the International Liberty Horse Association.
Fun zones for kids included a horseless horse show, a Breyer horse painting station, and a hands-on educational display from the United States Pony Clubs where kids could learn about horse colors and markings, brush a horse, measure their height in hands, and more.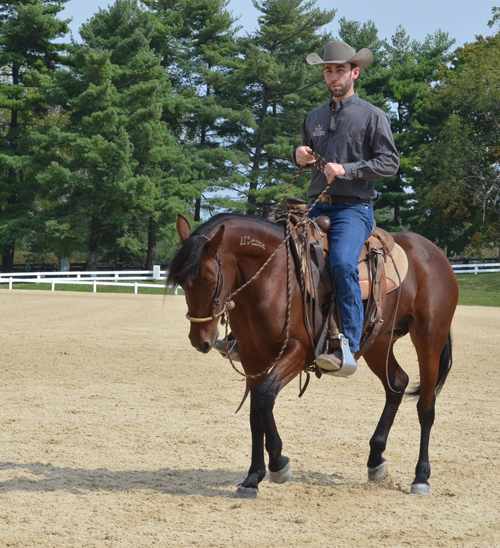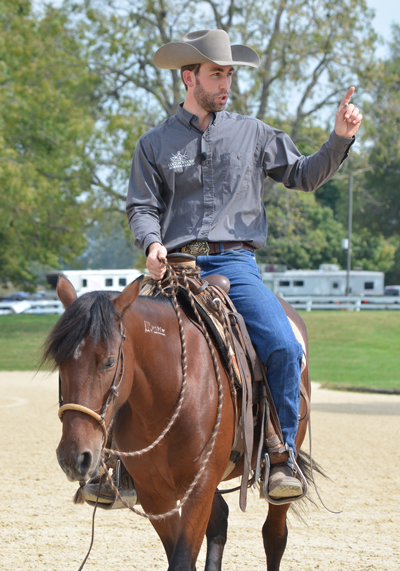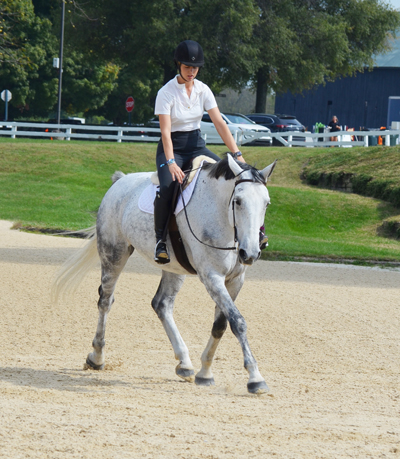 The Equitana Experience
Equitana USA felt open, welcoming and easy to navigate. Action centered around the covered arena, with three rings of action going strong right outside all day long, in addition to the main stage indoors. Up the hill, the Rolex Stadium and Pegasus arenas accommodated bigger clinics. Local food trucks helped elevate the dining options above the typical horse show and fair food, while bright potted mums and seasonal décor were small touches that contributed to the top-level event atmosphere.
The trade fair offered shopping and resources for equestrians to explore, including equine representatives of various breeds. You could feed treats to a Morgan, get friendly with a Fjord, say hello to an American Saddlebred or get acquainted with an Arabian horse.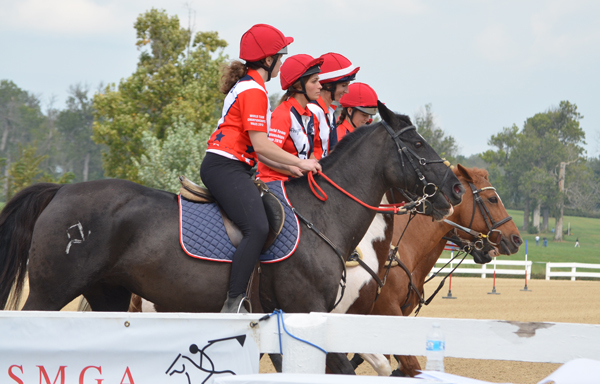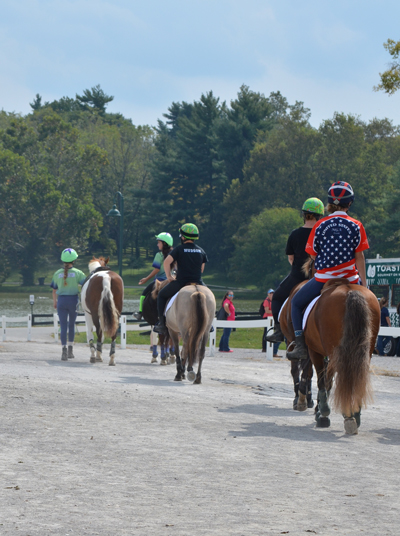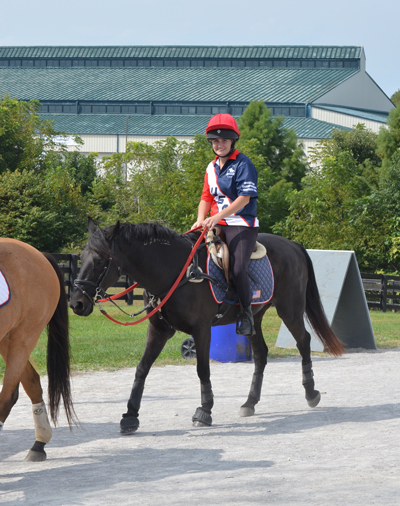 Exchanging Ideas and Information
One of the goals of Equitana USA is to promote the exchange of ideas and information. Thought-provoking panel discussions on the main stage addressed topics, including traditions and change in the horse industry, how to make a positive impact, and ways to improve accessibility to horses for everyone.
Paralympian Sydney Collier closed out the weekend with a compelling closing keynote talk. "Let's face it, there are no improvements to be made without taking that initial leap of faith, in starting the process," she explained. "That's where it's so intimidating … to take that first step in whatever you're trying to do."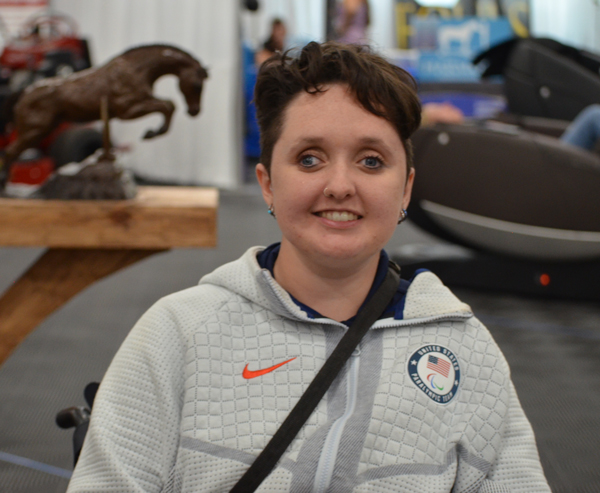 Equitana USA offered ways for equine enthusiasts of all levels to take that step, from meeting a horse for the first time to learning how to become a better partner for your horse. Most of all, the event brought a feeling of community through a shared passion for horses, in addition to how we can all find ways to be part of the horse industry and make it better.
Equitana USA is scheduled to return to the Kentucky Horse Park in September 2022, with dates to be announced soon.
Equitana USA Vendor Village