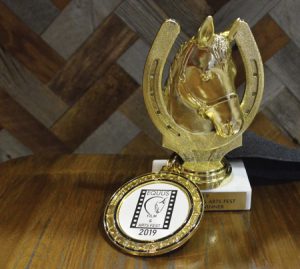 The EQUUS Film and Arts Fest was held December 5-8, 2019, at the Kentucky Horse Park (KHP) in Lexington, Ky. It brought together a variety of people from the horse industry—and even those from outside it—to celebrate the creativity of filmmakers, artists, authors and photographers.
The event shares the stories of not only the creators, but those who are the subject of their creations. Sometimes fictional, but more often true, these stories celebrate the horse in all of its amazing roles and its ability to touch the hearts of so many.
Many of the stories resonated so deeply with participants that tears could be seen glistening in the audience's eyes after a film. Laughter was also heard throughout the various parts of the KHP as attendees connected.
Authors Unite at the EQUUS Film and Arts Festival
Originally called the EQUUS Film Festival, the event has expanded past just films. Now there is a continuously growing contingent of authors, photographers, and artists in the vendor area of the festival. Carly Kade, author of the In the Reins series and host of the Equestrian Author Spotlight Podcast, coordinated the Literary Corral where a variety of authors showcased their books, signed copies for readers, and spoke on several of the panels.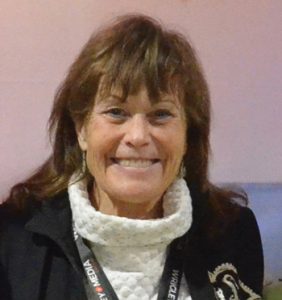 Kade said she volunteered her time because she believes in what the festival's founder, Lisa Diersen, is doing. "She has a humongous heart, and she's a believer like I am that creative equestrians need a place to shine," said Kade. She's bringing together filmmakers, artists, authors, and the entire community of creatives in one space where they can know each other, support each other, and network with each other and be a place where people can come and learn about all of the amazing creatives who are horse people."
With Kade's coordination of the Literary Corral, there was a 70% increase in author participation. In addition, while there were more than 40 equine author book entries in the literary category, not everyone could travel, and still half of the authors did make it to the festival.
Part of Kade's journey into becoming an author included doing a lot of research into how to be publish a book. She wished there was a place where knowledge of this kind was all in one spot, yet there wasn't. So Kade had created it—first with her blog featuring fellow equestrian authors and now with her new podcast with the same mission.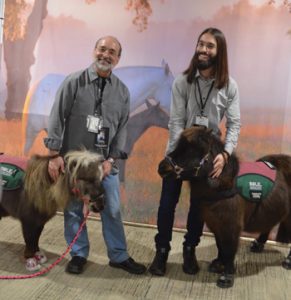 "I wanted to create a community," she said. "If we all stand together, we lift the whole niche up. And I wanted a place for people to go where they could learn the stories of people who are writing horse books, but then also learn how to write their own horse book."
She describes her podcast's mission is to unite and spotlight authors and to showcase their books and show how special the author community is. "The reason why I wanted to do this is because there's something so special about horse owners and equestrians," she said.
"The best thing I did when starting my podcast was I had the first 10 episodes in the can before I ever launched, because people like to binge, so I wanted to create something binge-worthy," said Kade, adding that it helped generate a good variety of interviews with authors in various genres and featured a variety of topics.
Kade recommends attendees of future festivals look at the schedule online before they go, pick out what films they want to see, attend panels that peak their interest, and check out the pop-up gallery of authors, artists, and photographers.
Kade's experience at the 2019 EQUUS Film and Arts Fest capped off with a Winnie Award for her third book in her series, Show Pen Promise, which won for best western romance book in the U.S.
To learn more about Kade and her books and podcast, visit www.carlykadecreative.com.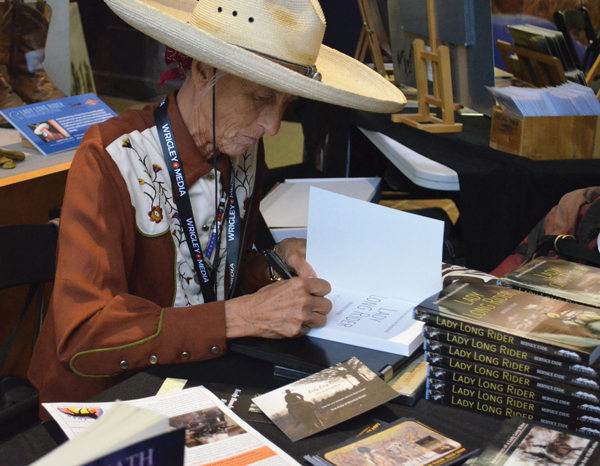 Bernice Ende
One noted speaker at the festival, who was a fan favorite, was Bernice Ende, who is also known as Lady Long Rider. The nickname comes from her adventures as a long rider on long-distance rides, which includes an 8,000-mile ride. All told, she's traveled more than 30,000 miles around the country since 2005.
While she has traveled aboard a Thoroughbred, Quarter Horse, Tennessee Walking Horse, and finally settled on a Fjord, she said "none of them were even remotely close to the Fjord in quality." This is due to the breed's flat back, course hair, thick skin, tenacious mind, steadiness, easy keeping, and having "feet like steel"—all which are great traits for a long-distance horse.
Ende said long riding is about the journey for her. Her first ride—a 2,000-mile ride from Trego, Mont., to Albuquerque, N.M., to visit her sister—was motivated by a relationship gone sour. "I said, 'I'm going to ride until I forget about him,' and I did," said Ende.
Ende loves the simplicity of life and being out in nature. She said her riding has helped her become more empathetic to the human struggle.
"I also feel that I discovered a core strength that I never knew existed in me, and I discovered how fear is a preconceived notion," she said. "When a grizzly bear comes into my campsite, it's not fear. That's reaction. I react, I move, I go, I do. Fear is like, 'Am I going to have enough water? Are they going to laugh at me? What are they going to think? Is this going to work?' That's all stuff in the mind."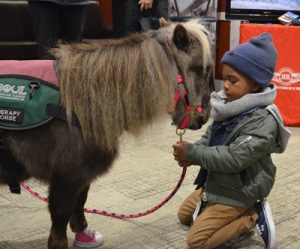 She shared that so many times on her journey people are interested in telling her their story. She often hears wishes from others who could also ride across the country. And she said she thinks, "'Are you kidding me? Why would you want to do something like that?' Because I know what it's like. I know how hard it is. I know how dangerous it is and how dirty it is."
She's thankful for all of the many people she has met along the way, and she still keeps in touch with hundreds of them. She appreciates the inner journey her travels have taken her on.
Ende is also a creator—with one book already completed (Lady Long Rider), another in the works, and a documentary in production with W+E1 Productions about her life, which is bound to become part of the EQUUS Film and Arts Fest in the future. And Ende was rewarded for her hard work as an author with a 2019 Winnie Award for best equine biography in the United States for Lady Long Rider.
To learn more about Ende and her incredible travels, visit https://www.endeofthetrail.com.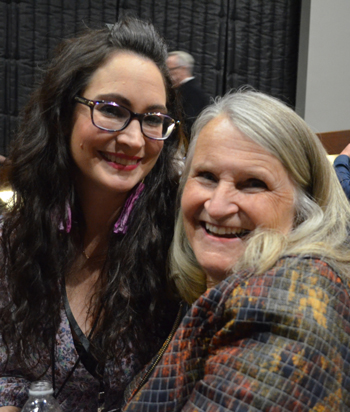 Heather Wallace
For Heather Wallace—author of the Equestrian Handbook of Excuses, Confessions of a Timid Rider, and Girl Forward—it was her third EQUUS Film and Arts Fest. Wallace called Lexington a perfect place for the festival since it has such an equestrian audience.
"I think this is a perfect marriage," she said. "The EQUUS Film Festival really blossomed from being here and hopefully vice versa. It's such a unique experience because you can actually speak to these people with these stories, and they're so accessible, and they want to talk to you. Sometimes you can even meet the horses that are in the films."
Wallace's audience includes returning adult equestrians or people wanting to build their confidence in the saddle. Her next big project is a film she is involved with that she hopes to debut at the 2020 EQUUS Film and Arts Fest about the Mongolian Horse and Nomads Foundation, which is dedicated to supporting and enhancing the nomadic culture in Mongolia by providing a sustainable wage for the 90%-local Mongolian staff who work on the Gobi Desert Cup. This wage supports local families, pays for schooling, and provides proper nutrition and veterinary attention for the horses used for the race. Wallace has served as an official for the Gobi Desert Cup, a 480 kim points-based team-focused endurance horse race across Mongolia.
"The footage is just stunning," shared Wallace. "It really shows you what Mongolia has to offer. Last year I was on an adventure panel for the EQUUS Film and Arts Fest because of my participation as an official in the Gobi Desert Cup."
As a result of that experience, she met a young filmmaker who wanted to ride in the Gobi Desert Cup, but Wallace saw the possibility of her filming the event, so she introduced her to the event's founder, Camille Champagne, who is a French FEI endurance rider based in Australia. It ended up a great connection, with the film now in the works.
Wallace gets a lot of questions about the differences between the Mongol Derby and the Gobi Desert Cup. The Mongol Derby is an all-out race of 1,000 km, and the danger aspect is quite high since riders are on semi-wild horses. Meanwhile, the horses for the Gobi Desert Cup are trained and conditioned specifically to go the 80 km a day and to be safer and quieter for their riders.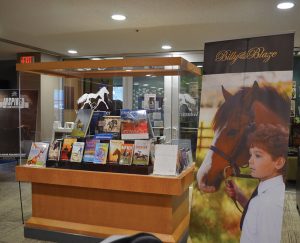 "It really is a priority that everybody has an adventure," explained Wallace with enthusiasm. "You don't have to race if you don't want to race. But it is an adventure, and it changes lives without a threat of imminent death. The whole way you're going through the event in Mongolia, you are supported by the herdsmen and by the veterinarians—we have two FEI-qualified veterinarians every step of the way following on the course. Camille Champagne is right there on the ground. She's actually gotten on and ridden with a couple of the more timid riders. Really, we want everyone to be fun and safe, but we want them to experience Mongolia and what the horses can do."
Wallace does have a desire to one day ride in the Gobi Desert Cup herself, after prior preparation, of course. "It's really hard to sit and watch everybody ride," she said. "I wrote about it in Girl Forward about being the official and watching everybody experience it, but there was that little tint of jealousy that I didn't get to compete."
"I got to ride in the officials' race; I didn't win but I didn't come in last either," she said with a laugh. "The first time we did 1 km, I came in fourth; somebody scooped me right at the end."
She added that last year during their 3 km officials' race, her Mongolian mount just didn't have a desire to win. "It was a win for me, but it gives you a taste of what it could be like—50 miles per day is a lot for six days in a row."
In the meantime, this certified equine and canine sports massage therapist is busy with her blog; the launch of her podcast, The Equestrian Pulse Podcast, which she co-hosts with other bloggers from around the world; raising three girls and being a wife; and working with her pony, Ferrous. But hopefully this busy creative takes pause to enjoy her 2019 Winnie Award for best personal journey short story in the U.S. from the EQUUS Film and Arts Fest.
Learn more about Wallace and her various adventures at www.timidrider.com.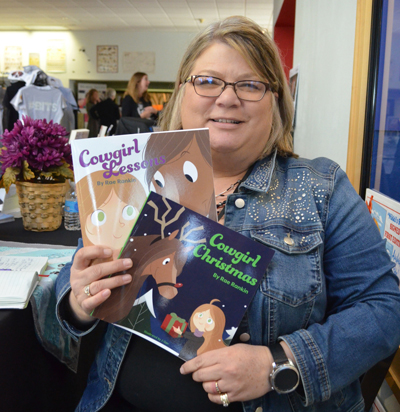 Rae Rankin
Author Rae Rankin represented the children's book genre in the Literary Corral. She and her husband and teenage daughter all traveled from El Dorado Hills, Cali., for their first EQUUS Film and Arts Festival and to explore Kentucky. Rankin's first book out of four, Cowgirl Lessons was published in 2017 and won a Winnie Award this year for best children's book in the U.S. category, and Cowgirl Christmas captured a 2019 Winnie Award for best holiday children's book (U.S.)
Cowgirl Lessons started out as a poem as a tribute to her daughter's first lesson horse, Duchess, who had passed away. But then Rankin decided to take on the challenge of turning it into a children's book.
She found her illustrator, J-San, a university student in Lima, Peru. She and J-San work closely on the illustrations to bring about Rankin's vision for each book. "With the difference between traditional and self-published, when you go traditional, they tend to want to be in control of the art," shared this independently published author. "And this way, I have full control. I get exactly what I envision the story to look like."
Each book takes about six months to complete, and she serves as the graphic designer of each of her books thanks to 20 years of experience in marketing and graphic design.
When Rankin isn't working on her fifth children's book, this former small town woman is working on various contemporary fiction novels set in small towns. She said the setting in her novels is because she values the way people relate to one another in small towns.
Meanwhile, readers of her children's books may notice one theme. "I don't name the character in any of my books, because I want the little girls who are reading it to envision themselves as that character," she said.
To learn more about Rankin and her work, visit www.raerankin.com.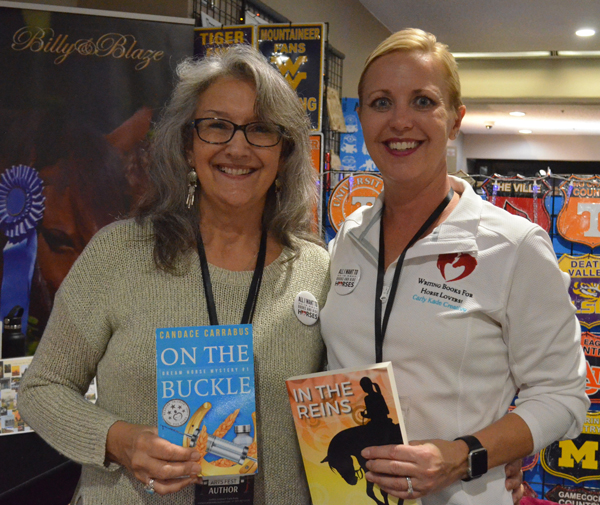 Candace Carrabus
"I just seemed to have stories in me from an early age," said Candace Carrabus, an award-winning writer who crosses two different genres—fantasy and mystery, with her books also including a smattering of romance.
She describes her first book, Raver: The Horsecaller, as a time travel adventure fantasy about a "horsecaller" who jumps over a jump and lands in another world. She then finds out that she is supposed to be that world's savior.
"It was inspired by a dream I had," said Carrabus. "I call Raver fantasy-lite for readers that don't usually read fantasy. It is more realistic. There are no dragons or elves, and you don't have to be a horse lover to enjoy them, because there is more to the story than that."
Carrabus has also written a fantasy spin-off young adult version of Raver that has parallel events with crossover characters.
"Part of my tagline is 'Believe in yourself. Believe in the unbelievable,'" she shared. "Believe in yourself because we have so much inside us that is untapped power that we're not even aware of."
That same theme in is in her Dream Horse Mysteries series, which are set on a Missouri horse farm after a successful, yet down-on-her-luck, jumper rider  finds out that the parents who abandoned her as a baby left her a trust fund, but she must complete one year at one job before she turns 30. The clock is ticking. She isn't on the job long when she comes across a dead body and must solve the mystery. She gets help from a deceased former mount that visits her in her dreams and offers cryptic clues, which continue into the second and third books. The final book of the series, Wrong Lead, won a 2019 Winnie Award in the mystery fiction (U.S.) category. It also won first for fiction at the 2019 American Horse Publications (AHP) Equine Media Awards.
Carrabus shared that the main character starts out withdrawn and angry, but through her journey, she learns to not be so defensive and to trust others.
"There is a part of me in almost every character, even the bad guys," said Carrabus. "It's fun to write about a side of yourself perhaps that you never show to anyone. I'm not saying that's what always happens though."
Carrabus has a time travel and romance in mind to write in the future. That's when this experienced equestrian—who used to compete in hunter/jumpers, hunter pacers, dressage, and eventing—is not busy on her Lincoln County, Mo., farm with her husband and riding her Trakehner/Quarter Horse/Thoroughbred cross, Remi, who was born on her farm.
Learn more about Carrabus and her various series at www.candacecarrabus.com.
M.J. Evans
Author M.J. Evans of Foxfield, Colo, attended the EQUUS Film and Arts Fest for the third time with her 14th book, Pinto!: Based Upon the True Story of the Longest Horseback Ride in History, which is a historical fiction honored with a 2019 Winnie Award for best historical book in the U.S.
The horseback ride in Pinto is a ride by the Overland Westerners, four men who started riding from Shelton, Wash., and rode for more than three years and 20,300 miles to visit every state capitol in United States in 1912, which included 48 states. Her book is written from the perspective of the one-and-only horse who made it for the entire ride…out of 17 horses that were used. Like the story Black Beauty, Evans gives a voice to Pinto.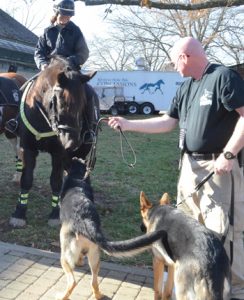 She said the riders' goal was to become rich and famous with their ride, which ended at the San Francisco World's Fair in 1915, which was officially called the Panama-Pacific International Exposition to honor the completion of the Panama Canal.
"They thought by the time they got there, they would be the biggest show on earth, and that they would be greeted by ticker-tape parades and cheering crowds, " shared Evans. "And nobody cared. The greeting they got was 'Get them hay burners off the street.'"
Now more than 100 years later, the Overland Westerners are becoming more famous through Evans' book, which she spent 2.5 years researching. She found a complete collection of old photographs of the men in front of the various state capitols in Oklahoma City at the National Cowboy and Western Heritage Museum. She also found more information, including old journals from the riders, at a history museum on Bainbridge Island, Wash.
Her book, In the Heart of a Mustang is a contemporary coming of age novel that has won half a dozen national and international awards, including a 2017 Winnie Award. A teenage boy is sent to a horse therapy ranch after trouble with the law. He learns how to train a BLM Mustang from a cowboy on the ranch, but during that experience, he also learns about life. The screenplay adaptation won a 2019 Winnie Award for best wild horse screenplay (U.S.).
Evans has also written non-fiction equestrian trail guides for Colorado and also fiction fantasy novels. Evans is a graduate of Oregon State University, a former secondary school teacher, a mom and a grandmother.
While Evans had to pause horse ownership while she raised her five kids, she set a goal of getting a horse for dressage and trail riidng when her youngest entered first grade. "When I got back to riding again, I sought out dressage teachers, because when I had been competing with Pony Club, I would always win the dressage at the regional rallies. And they would write down, 'You have a dressage seat.' I didn't really know what they meant, but I just knew I loved it."
While Evans loves being in New York City around the holidays, she sees the advantages to having the EQUUS Film and Arts Fest at the Kentucky Horse Park. "In terms of venue and reaching people who have an interest in horses, thee Kentucky Horse Park is the perfect location," she said.
To learn more about Evans, visit www.dancinghorsepress.com.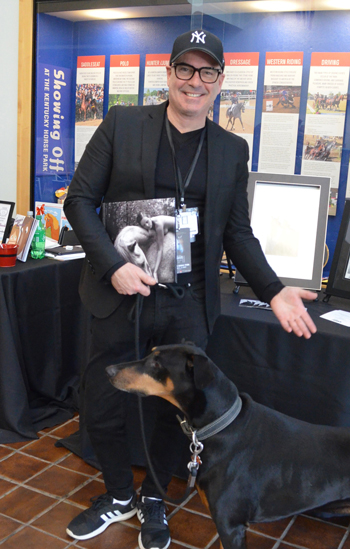 Kristian Verono
Equestrian art photographer Kristian Verono of Montreal, Canada, also was a first-time attendee, along with his Doberman, Max. Verono not only created several short videos for the film festival, but also was a vendor in the Literary Corral with his beautiful black-and-white equestrian and fashion photography on display.
Both of his short films—"Memories of the Past" and "Blood is a Gift Until It's Not"—were shot in black-and-white and focus on the artistic aspects of the horse and their riders. The latter, is a music video that features the singer Elliot Maginot and a rider with a Friesian.
Verono has a background in showing, driving Morgans in pleasure driving and grooming in the hunter/jumper circuit. He has a fashion design diploma with honors and perfected his craft at Parson's School of Design in New York City. He then set out to travel the world as a fashion stylist for stars, high-profile events, and fashion publications. He picked up photography about 10 years ago.
Retired supermodel Claudelle Perreault is often the subject of his equine art photography, with Verono shooting at her barn in the Montreal area. Verono calls Perreault his muse.
He has also spent the last three winters in the horse-centered area of Wellington, Fla., and hopes to create a calendar titled "The Ladies of Wellington" that includes subjects from the various aspects of the horse world in Wellington.
Learn more about Kristian Verono and his work at https://kverono.wixsite.com/verono.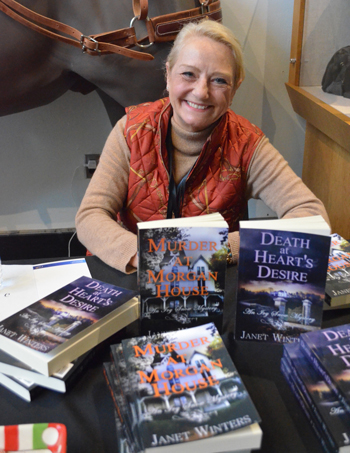 Janet Winters
Janet Winters of Ligonier, Penn., has written two mysteries—Murder at Morgan House and its sequel, Death at Heart's Desire. The series is about a former equestrian Olympic hopeful in eventing who breaks her back and has to stop competing. This eventually divorced mom of fraternal twins, Ivy, moves to a small town and starts a horse magazine, Equine Style. One day, she finds a body in an old house in the town, and she and her psychic daughter work on solving the mystery. In the sequel, which won a 2019 Winnie Award for best equine mystery-English (U.S.), Ivy and her daughter and significant other, the detective in charge of the case in the first book, solve another murder together.
"Parts of it are based on a true story that happened in the town that I live in, and a person was murdered and the house burned to the ground," said Winters. "I actually thought about writing a true crime story, but that wasn't the genre for me."
Winters is working on the third book, Peril to Paradise, which takes place at the Winter Equestrian Festival.
As a child, Winters said she became a big fan of some of the older mystery writers, like Sir Arthur Conan Doyle, Agatha Christie, and Dorothy L. Sayers, who had the Lord Peter Wimsey series. "I actually named my Saddlebreds after characters in the Lord Peter Wimsey series," she said.
Her writing career began in advertising and public relations, where she wrote commercial copy. She then decided to try her hand at writing mysteries that involved horses. She writes full time and works on her equestrian lifestyle blog at www.thebarngoddesschronicles.com.
Her latest endeavor is an online course called "Canter to Confidence" aimed at women age 40+ who have lost confidence in the saddle due to a fall. This comes from her own experience with a terrible fall off a horse 10 years ago in which she actually broke her neck and pelvis.
"I said to my neurosurgeon, 'When do I get to start riding again?' And he said, 'Well, I wouldn't do that if I were you.' And I said, 'Well, you're not me,'" she shared with a laughing.

And she did get back to riding, but she had to get past an underlying fear of being hurt again. Through a lot of trial-and-error, she came up with a step-by-step system on what riders need to go through to gain that confidence again. "So I thought, why not develop a methodology to help other people do that," she said about her recently released online course. She also plans to run weekend retreats to help riders heal mentally and physically during a weekend of riding.
Winters said there was a big difference between the New York venue, which was a more urban experience, and the Kentucky Horse Park. She shared how having everything horse-related all around at the Kentucky Horse Park has made her feel in her element.
Learn more about Winters and enjoy her blog posts at www.thebarngoddesschronicles.com.
These are just a few of the many stories from the EQUUS Film and Arts Fest. For more news about the 2020 event and its other programs (tour stops, streaming films, etc.), visit www.equusfilmfestival.net.