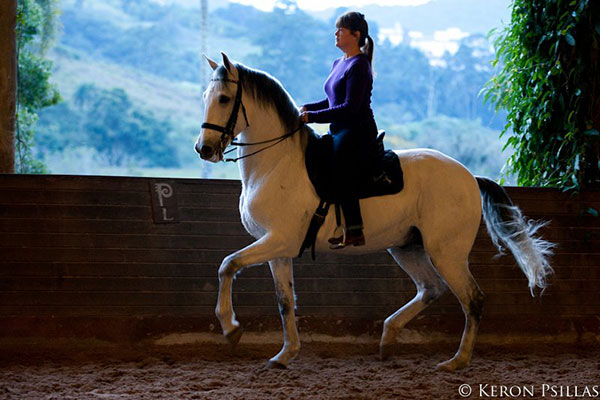 EQUUS Film Festival welcomes Keron Psillas Oliveira as the official 2019 EQUUS Film & Arts Fest Artist. The festival is December 5-8, 2019, at the Kentucky Horse Park in Lexington, Ky., in the Wrigley Media Group Theaters. The pop-up gallery will be located in the International Museum of the Horse, where all of the festival's artists and authors can be found.
Equus Film Festival 2019 Artist Keron Psillas Oliveira is a photographer, writer, instructor and mentor, with an extensive background in the print and publishing industry. She spent nearly two decades in the printing and publishing industry where she was raised in Shepherdstown, W.V. In 2006, Oliveira became a professional photographer.
Oliveira teaches week-long photography courses, equine photo workshops and maintains a robust mentoring program for students in the U.S. and abroad. She is the former director of the Art Wolfe Digital Photography Center. Oliveira is a longtime assistant to and continues to teach with photographic legends Sam Abell and Arthur Meyerson. She co-leads photography tours in Europe and other locations with Charlie Waite, Meyerson, Strabo Tours and other professionals. She leads private tours in groups of two to six in Great Britain, Europe, Eastern Europe and South America.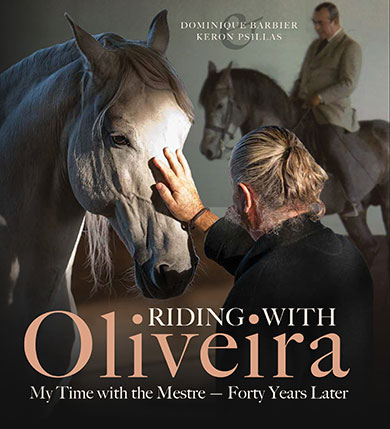 Her published works include the highly acclaimed Forty Years Later, Meditation for Two, The Alchemy of Lightness, and Dressage for the New Age, with longtime collaborator Dominique Barbier. She self-published Four Days in Havana and Loss and Beauty, creating solace in a land of infinite sorrow.
Loss and Beauty won the prestigious Best of Show award for Photobook 2015. It was recognized by Karen Davis and Paula Tognarelli of Davis Orton Gallery and The Griffin Museum of Photography, respectively, as an exemplary photo essay and a finely crafted book. This highly acclaimed exhibition continues to tour the United States and will soon travel to Europe.
Oliveira released Cavalo Lusitano: The Spirit Within in November of 2018 from Veritas Editions. It has already garnered important awards, including being a Rfoto Folio Selection for 2019. This hand-crafted fine art museum book and portfolio include work gleaned from 12 years of photographing the Lusitano horses in Portugal, Brazil and the United States.
Special Events at the EQUUS Film Festival
This year's EQUUS Film & Arts Fest will host over 15 international equine authors and 11 international equine artists in the pop-up gallery located in the International Museum of the Horse. Literary works and beautiful artwork will be on display and for sale. Visitors will be able to meet their favorite artist, filmmakers and authors, as well as have them sign their works, creating a total personalized experience for the guest.
World-renown equine artist and author John Hockensmith will host a reception for EQUUS filmmakers, artists, authors and guests at his gallery, Hockensmith's Fine Art Editions Gallery, 146 East Main Street in Georgetown, Ky., on Friday evening.
About the Event
The EQUUS Film Festival is the leading showcase for domestic and international equestrian content, including feature films, shorts, documentaries, music videos, commercials, training, educational materials, art and literature. Content is now available on Horse Network on demand to all devices.
EQUUS Film & Arts Festival is the first event of its kind to offer a home to equine storytellers from around the world through feature films, documentaries, videos, commercials and short films, as well as cultural elements of fine equestrian art and literature. Founded in 2013 by Lisa Diersen, president/director and an avid, lifelong equestrian. Diana De Rosa, an international equine photographer and journalist, joined in 2015 as co-organizer of the NYC event. De Rosa has traveled the world and recorded equestrian history for more than 35 years.
Visit www.equusfilmfestival.net and like us on Facebook and Twitter.