Learn how to get rid of dust in the barn for better health of your horse.
Thumbs up: Chasing the dust bunnies away and helping your horse breathe easy this season.
Between the shavings he sleeps in, the hay he eats, and the cobwebs in the rafters, your horse's home may be full of dust that could negatively affect his respiratory health. That's because "dust" isn't just "dust." Dust particles are also made of fungal and mold spores, mites and other insect parts, and bacteria and their toxins.
Though "dust-free" and "barn" are rarely found in the same sentence, there are steps you can take to help keep the dust down. Check them out at SmartPak.com/DustBusters.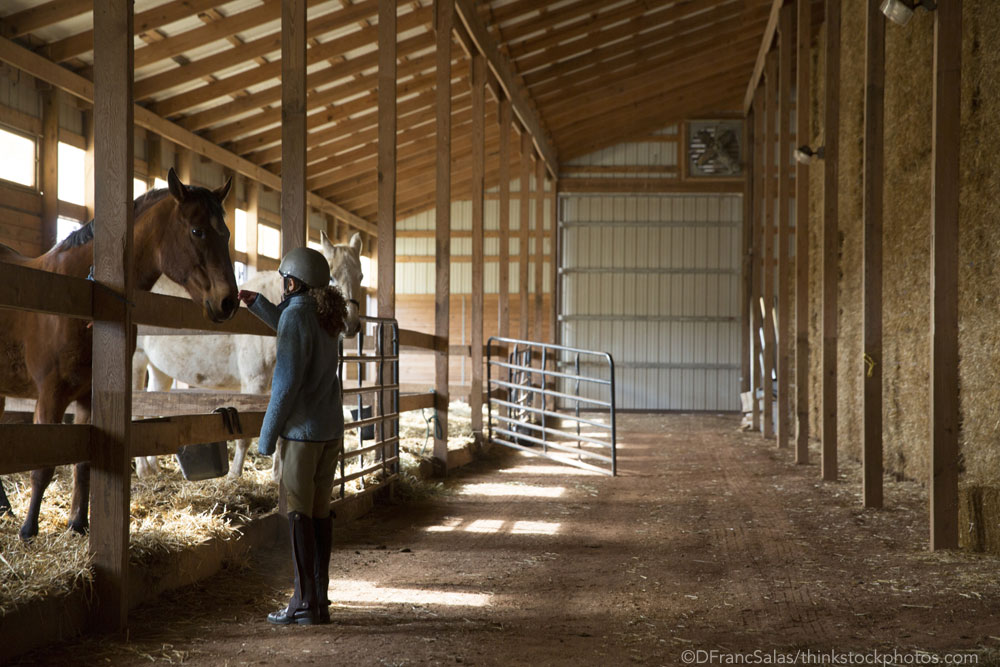 Thumbs down: Keeping the barn shut up tight all winter long.
It's tempting to keep the barn shut tight all winter long to preserve what little heat you have, but locking out fresh air could be negatively impacting your horse's respiratory health.
Further Reading