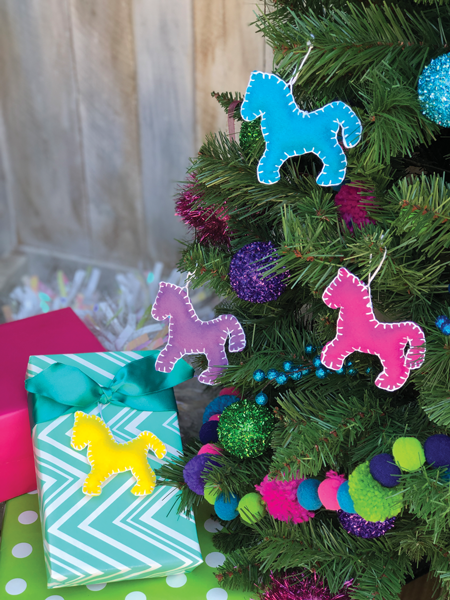 It's time to deck the halls! Everyone deserves to have a little horsey spirit this holiday season, and these colorful felt horse ornaments are sure to brighten up any tree. Make one (or 10) for your own tree, and don't forget to wrap up a couple of ornaments for your barn buddies. They make perfect presents for trainers, too. You can also make them at your holiday barn parties!

Materials
◆ Felt
◆ Needle
◆ Embroidery thread
◆ Batting (stuffing)
◆ Horse (or other shape) pattern
◆ Scissors
◆ Pencil (optional)
Instructions for Felt Horse Ornament.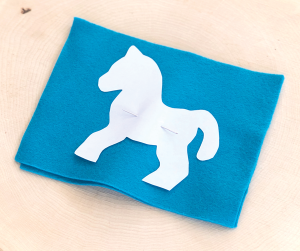 STEP 1: Choose a shape (we chose a horse) and print it. Cut it out and place it over two pieces of felt.
Tip: You can even use a needle to hold your pattern in place.
STEP 2: Cut out your felt. Make sure you have two pieces!
STEP 3: Thread your needle by putting the thread through the eye of the needle. Tie a knot at the end of the thread and trim the end. You will need a lot of thread for this project (about five time around your shape). If you aren't sure, add extra. Better to have too much than not enough!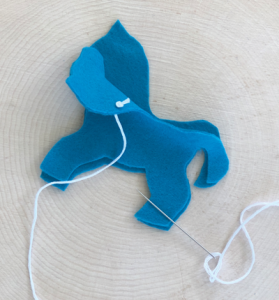 STEP 4: Pull the needle through the top piece of felt so the knot is on the inside of your ornament and the needle comes out through the front.
STEP 5: Put the needle through both pieces of felt going from front to back. Pull the needle through the loop of the string. Pull tight to close the loop but not tight enough to pinch the felt. The edge should still be straight.
STEP 6: Repeat step 5 until you have almost made it all the way around your ornament.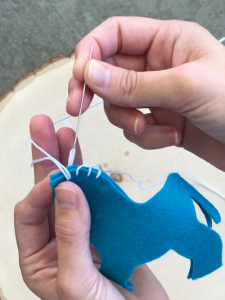 STEP 7: Fill your ornament with batting and finish sewing up your ornament.
Tip: You can use a pencil to carefully push the batting into any spaces that are a little tight.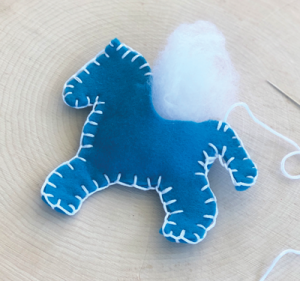 STEP 8: Once you have sewn all the way around the ornament, go over your first stitch, making sure the hole is completely closed. Tie a knot and tuck it inside the ornament.
STEP 9: Tie a piece of string or ribbon to the top of your ornament so that you can hang it from your tree.
Happy Holidays!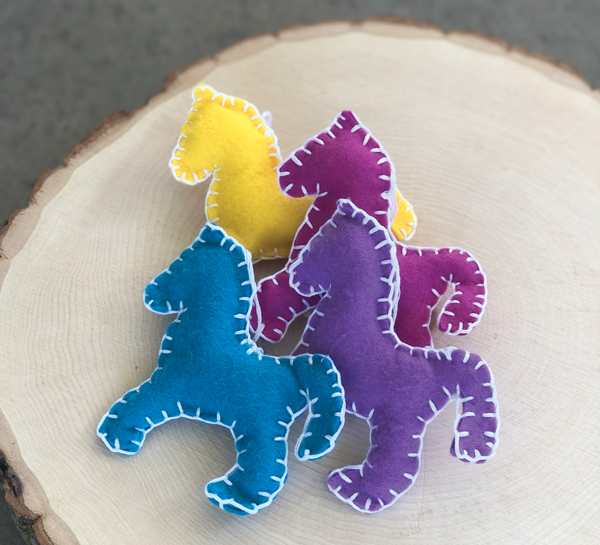 This DIY article on how to create a felt horse ornament appeared in the November/December 2019 issue of Young Rider magazine. Click here to subscribe!