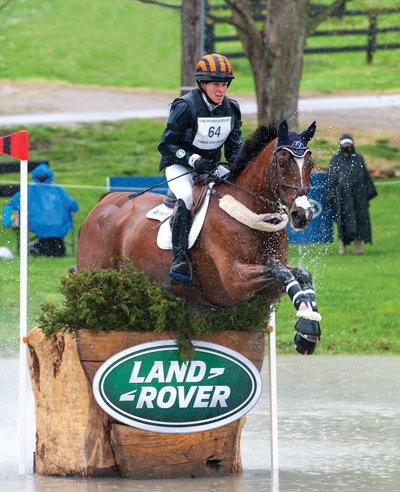 Just 16 months ago, the sports world came to a standstill, and the Olympic Games Tokyo 2020 were no exception. Tokyo 2020 was put on hold until this year—although it is still called "Tokyo 2020"—and will go down in history as the Games stalled by a worldwide pandemic. As this issue of Horse Illustrated hits newsstands, athletes, officials, volunteers and the media will be arriving in Japan. Opening Ceremonies will be on July 23 and Closing Ceremonies on August 8, with the Paralympics following suit Aug. 24-Sept. 5. Here is our final preview before the Tokyo Olympic Games.
Equestrian Sports
All but the eventing cross-country will take place in the Baji Koen Equestrian Park located in Tokyo's Setagaya ward. Baji Koen was also the site of the equestrian competition during the 1964 Tokyo Olympics, but the Park has been extensively renovated and updated for this year's Games. It features a 9,300-seat stadium, air-conditioned stables, warm-up arenas and cooling stations for equine and human athletes. The eventing cross-country will run over the scenic island course at Sea Forest surrounded by Tokyo Bay and with the skyline of the city rising from the shore in the background.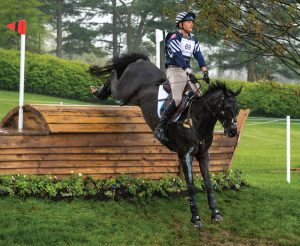 Most of the competition is scheduled for evenings under lights. One notable exception is the cross-country, which will take advantage of the morning hours and hopefully will conclude before the temperatures max out that day. Will Connell, U.S. Equestrian Director of Sport, talked about the difficulties in logistics in this Olympic and Paralympic Game cycle.
"Planning for these Games has been and remains extremely challenging and complex," he says. "It was only in April that it was confirmed that all of our teams would have to fly the horses from Europe, as there were no horse flights out of North America that satisfied the importance we place on horse welfare. This meant that the only option was to carry out the seven-day pre-export quarantine in Europe. As a result, we must take the teams—plus non-traveling reserve athletes and horses—to Europe, and then fly the whole delegation from Europe to Tokyo. While the Tokyo 2020 COVID protocol 'Playbooks' have answered many questions, there remains an amount of uncertainty around how we will operate. Tokyo is certainly not an easy one!"
No doubt there will be new stories of triumph from these Games. Hopefully one of them will be putting COVID-19 in the rearview mirror, along with the inspiration and exhilaration of personal and national victories.
Enjoy this preview and let the Tokyo Olympic Games begin!
Spectators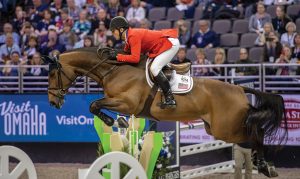 What will not change at the 2020 Tokyo Olympic Games from previous Olympiads—and it's a good thing—is that the competition will be as exciting as ever. Leading horses and riders from all corners of the globe will face off for the chance at medals and their place in history. For others, just being an Olympian representing their country is their prize. Either way, it will be fun to follow the action and learn more about the athletes.
COVID-19 pandemic challenges made it necessary to alter original Tokyo 2020 plans. Chief among these, and disappointing for all involved, is that no foreign spectators will be allowed to attend. The Tokyo Organizing Committee and area merchants will take a huge financial hit not being able to host overseas visitors, and many related activities have been cancelled.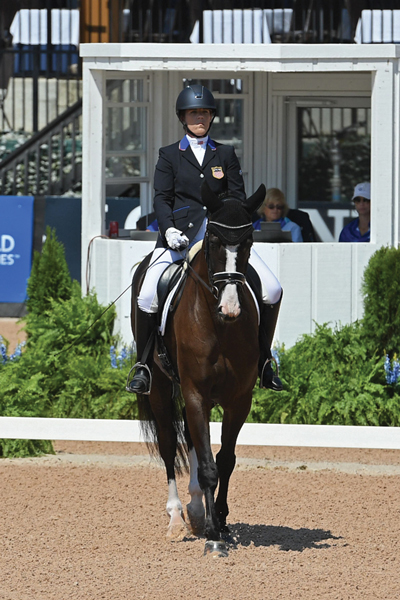 Only athletes, their support crew, Games staff, officials, volunteers and media will be present to watch sports history unfold in person, although all will have to abide by very strict pandemic protocols. Even families of athletes were asked to stay home. At press time, with a public health state-of-emergency declaration still in effect in Tokyo, it was not yet determined if a limited number of Japanese spectators will be permitted in the stands. Shortly after press time, it was announced that there wouldn't be any spectators.
Public opinion petitions circulated ahead of the Games indicated that perhaps as high as 80 percent of the Japanese people didn't want the Games to happen this year. However, the International Olympic Committee (IOC) was undeterred. John Coates, IOC Vice President, put rumors to rest about a second postponement or cancellation in a virtual press conference on May 21.
"We have successfully seen five sports hold test events during a state of emergency," he said. "All of the plans to protect safety and security of athletes are based around worst-possible circumstances. So the answer is absolutely, yes. We're doing it for the athletes. The desire of the athletes is as high as ever. We want to give athletes the opportunity to compete."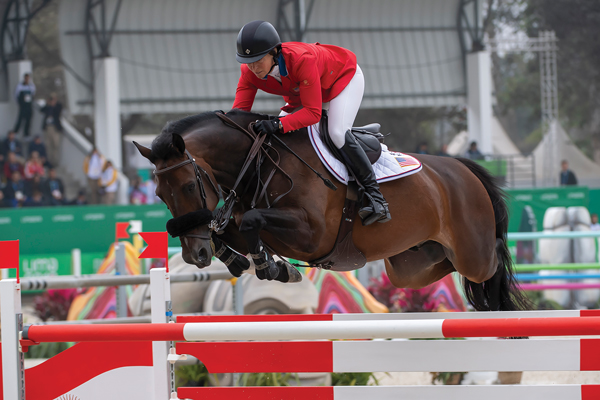 Team Format Change
Beyond the pandemic headaches, the biggest change for equestrian sport at this Olympics will be the new team competition format. Dressage, eventing and jumping teams will now consist of only three horse-and-rider pairs with a fourth traveling reserve (instead of a team of three with no drop score or four with a drop score, as in previous years). The para-dressage teams will also have three horse-and-rider pairs but will not have a reserve.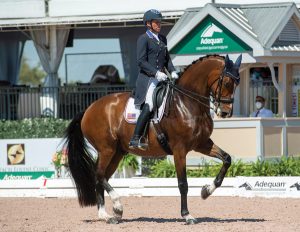 A traveling reserve horse-and-rider combo can be moved on to the team roster to replace a named team pair before competition starts as in previous years; this is called a "pre-competition change." However, unlike previous years, a "substitution" is now also allowed after the start of competition, but then only for medical or veterinary reasons and at key times during the competition in dressage, eventing and show jumping. This during-competition substitution replaces the "drop score" of the lowest scoring team member in the old four-person team format.
These smaller team rosters are an attempt to keep equestrian competition in the Games, since they have been under international scrutiny for possible elimination as Olympic sports. One of the ways reducing team size helps this cause is by allowing more nations to compete in each sport, thus being more inclusive. The new rules mean that four more countries' teams will compete in eventing than in Rio in 2016.
The allowance of a mid-competition substitution could also be a game changer, since even with the 20 penalty points assessed for substitutions, it is still better than having a larger number of points assessed for a team member who does not complete. In 2016, if a team member didn't complete, an additional 1,000 points was added to the team's score. In 2021, if a team member doesn't finish and another cannot be substituted, the team score would accumulate an additional 100 points for non-completion of dressage or show jumping or 200 points for failing on cross-country.
How to Participate from Afar
Fans wanting to show their support of the athletes and teams can watch TV and online coverage of the Tokyo Olympics. The Games will be aired on NBC and its cable and online affiliates in the U.S. Visit www.nbcolympics.com for details.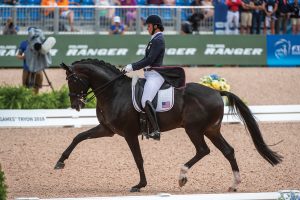 You can also uplift the athletes via messages on social media. All of the national equestrian federations and the Fédération Équestre Internationale (FEI) will have extensive social media coverage on multiple platforms.
You can even provide financial support for your favorite team by sending donations or purchasing sportswear and souvenirs from the United States Olympic Paralympic Committee (USOPC), U.S. Equestrian (USEF), and the United States Equestrian Team Foundation (USET).
Keeping in mind pandemic safety protocols, consider hosting an Olympic watch party using a virtual meeting platform, or stage an outdoor party at the barn with a big-screen TV or individual viewing stations using tablets or laptops. Have fun with it; decorate with flags and team colors, use equestrian-themed napkins, and be creative with party favors and menus. Play an Olympic-themed trivia game. Consider making the party a fundraiser for your favorite team or equine-related charity.
However you opt to follow along after this preview of the Tokyo Olympic Games, the event is sure to be a memorable event.
This Tokyo Olympic Games preview appeared in the August 2021 issue of Horse Illustrated magazine. Click here to subscribe!
A Preview of the Numbers for the Tokyo Olympic Games 
Competition Dates
Dressage: July 24-28
Eventing: July 30-Aug. 2
Show Jumping: Aug. 3-7
Para-Dressage: Aug. 26-30
60: The total number of equestrian athletes from all countries competing in dressage
65: in eventing
78: in para-dressage
75: in show jumping
13: Time difference, in hours, that Tokyo is ahead of U.S. Eastern Daylight Time
Online Resources
Schedules and other information about the Olympic and Paralympic equestrian competition can be found on the FEI's website at inside.fei.org.
Visit U.S. Equestrian (USEF) at www.usef.org and the USET Foundation at www.uset.org.
USEF Public Relations & Communications Director Carly Weilminster explains their plans for Olympic coverage:
"We will be providing comprehensive social coverage, including athlete interviews, behind-the-scenes and other creative content to accompany the athlete and horse arrivals and performance coverage on our main U.S. Equestrian channels," says Weilminster. "We will also be doing daily newsletters and press releases to help enhance the experience for the fans who are watching stateside."