What's the magic formula to keep you in the saddle for your entire life? Learn how to keep riding throughout your life, even as a senior horseback rider.
"Make it a priority," says eventing gold medalist and Tevis Cup finisher Denny Emerson. The 77-year-old instructor and trainer rides up to five hours a day at either his Strafford, Vt., or Southern Pines, N.C. facilities.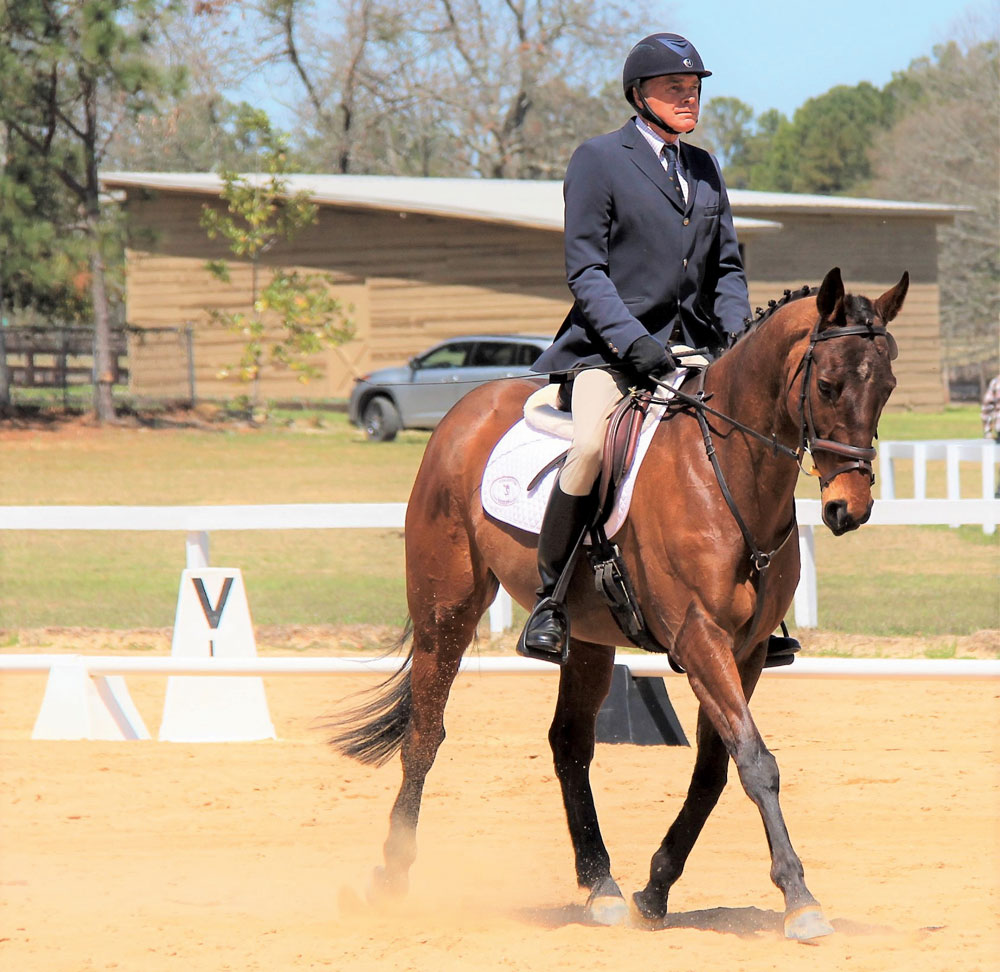 He credits his time in the saddle to fitness, good health, determination to ride and not focusing on age.
"A lot of people may want riding to be a priority, but life gets in the way. You have to make it happen," he says.
Here, Emerson details his best advice to help you think young, stay in shape and choose the best equine partner.
Senior Horseback Rider – Time Changes
Illness and injury can make it tough to keep riding. Emerson says he's been lucky. Even after he broke his neck at age 70, the committed rider trains for dressage and endurance competitions.
Your health history or season in life can impact your riding—you decide how much. Emerson limited his jumping after he was injured. A young horse stopped short instead of jumping a ditch; Emerson went over her neck and landed on his.
While Emerson has changed his focus away from jumping, he didn't allow his age or past injury to stop his daily riding. The allure of riding proved more powerful than any fear.
"Horses help us—they're something to get up for in the morning," he says. "If you want to ride, you'll find a way to ride at the level that feels best for you."
Choosing to wear a helmet, staying fit, and selecting the horse that matches your fitness and confidence level will help you feel good and keep riding. Find a mentor or trainer who can guide you. "If you're smart with those choices, you should be able to keep riding for a long time," Emerson says.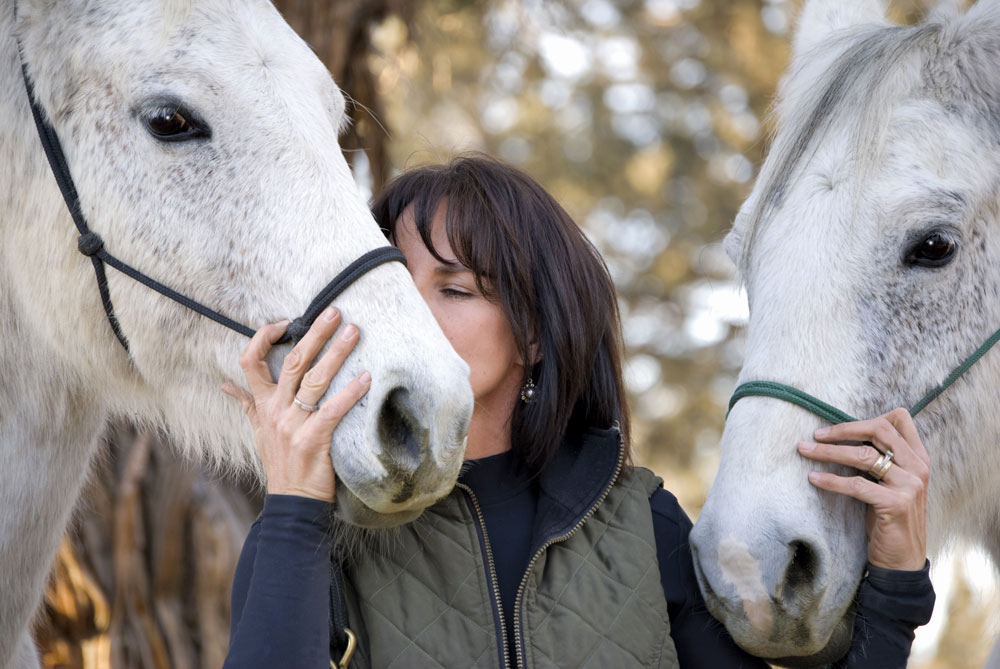 Time may change your body's ability to bounce back from injury. Still, Emerson cautions against making age an excuse.
"A 27-year-old horse [just became the oldest finisher of] the Tevis Cup. You can't say that a horse or human can only do something at a certain age. Don't limit yourself. If you think, 'I'm 40 so I can't do this,' the limit becomes real. Perception becomes reality. Don't do that to yourself!"
The Barn is Your Gym
To stay in the saddle, remind yourself that equestrians are athletes. Emerson says he keeps fit by working around the farm and riding. He doesn't seek extra workouts but remains active all day.
Work in an office? Make sure to stand up, take the stairs, park farther from the building's entrance and add in walks and workouts.
"Don't go to the barn and watch others clean the stalls and lift the hay," Emerson says. "Be the one who does the manual labor. It's good for you. A lot of people shun it—maybe because it's hard work or they view it as demeaning."
He recalls his late friend Walter Gervais who lived and worked at Emerson's Tamarack Hill Farm. Gervais started riding at 55 and worked his way up to eventing's Preliminary level (3'7″ jumps) at age 72. At 75, he competed in long format three-day events. He reminded Emerson daily that age didn't matter.
"He made it possible for himself. We all have that capability," Emerson says. "He stayed in shape because he did tons of physical labor. When he stacked hay, he'd say, 'I don't think this is fun, but I know I'm doing myself some good.' Most people know they ought to exercise, but they don't do it because it's hard work."
Make healthy choices daily. "Getting out of shape is cumulative," he says. "It won't get any easier than it is right now to get or stay in shape."
Senior Horseback Rider – Horse for the Ages
Emerson uses a horse temperament scale ranging from 1 to 10, with 1 being low-key and 10 as too hot for anything.
He recommends that anyone new to riding (or those returning to riding after an illness) choose a horse that ranks as a 1 to 4 on the scale. If you're brave and want to compete, you may work back up to a horse that's a 5 or a 6.
"Don't get a horse that intimidates you," he says. Look for a horse that will help you feel confident and that will be a joy to ride.
Keep in mind that a young Thoroughbred just off the track is not a good match for a timid rider or someone who is just getting into riding shape. Don't overlook the older or shorter horses that can build your confidence and make you want to keep going.
That said, you don't need to change horses at any certain age. "If you're gutsy, go for it," Emerson says. "It's up to you and what level of risk you're willing to accept. Do what you want to do, not what you were once expected to do."
Growing older means having the wisdom to choose what feels right to you. When you keep your mind focused on health and fitness and find the right equine partner, you can keep riding as long as you choose.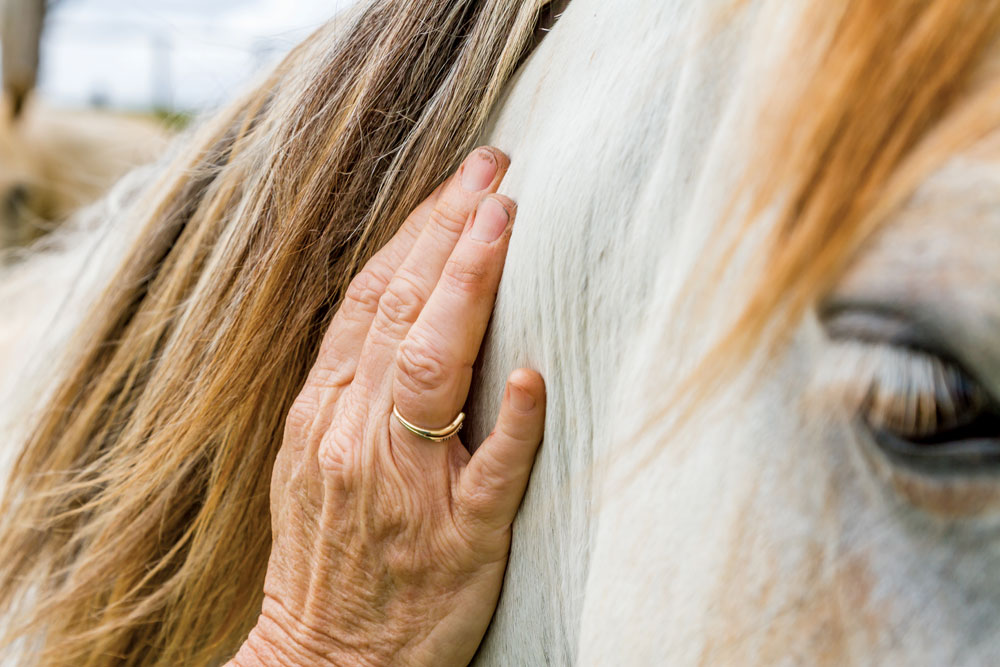 Senior Horseback Rider – Resources
Aging Backwards
Essentrics.com, $24.95
Fitness expert Miranda Esmonde-White discusses how posture and muscle tone change as you age—and gives you exercises to combat the aging process. Essentrics is fluid full-body workout that rebalances the muscular structure and strengthens every muscle in the body eccentrically.
After a long day of riding, thighs, glutes, calves and hip flexors can feel very tight and restricted. Over time, this stiffness can turn into potential injuries from repetitive stress and muscle imbalances. It's important to take the time to release and rebalance muscles on a regular basis—not only to feel good, but to protect your joints long term.
Essentrics barre stretches work deep into the quads, hips and groin to fully unlock and rebalance the entire lower body to relieve tension and safely restore your joints.
The Smart Woman's Guide to Midlife Horses
MelindaFolse.com, $22.95
Rider and writer Melinda Folse guides you through midlife with horses. Why is riding different yet so desirable for "seasoned riders?"
By midlife, your center of balance may have shifted a bit, your muscle tone may have faded, and well-honed apprehension, courtesy of years of "Be careful!" mothering may have replaced your youthful sense of invincibility.
If, however, you manage to turn these doubts into determination—and climb into the saddle to discover the spell only close communion with a horse can cast—there's nothing else in the world like it.
---
This article originally appeared in the November 2018 issue of Horse Illustrated magazine. Click here to subscribe!