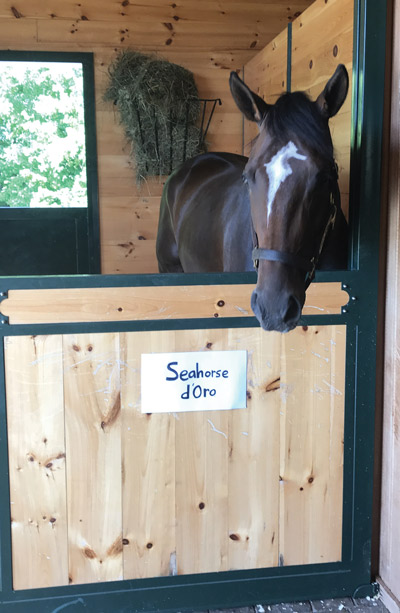 In 2017, 1.2 million web viewers around the world watched April the giraffe give birth on a viral live stream from the Animal Adventure Park in Harpursville, N.Y. That following year, horse lovers had the chance to await the birth of several foals from Thoroughbred breeding farms in various states, thanks to a creative initiative from the National Museum of Racing and Hall of Fame in Saratoga Springs, N.Y, called the Foal Patrol, and now they are on Season 4.
John Hendrickson, who created the "Foal Patrol" concept with the late Marylou Whitney, once commented, "Once you see a foal born, you will never be the same."
Watching a foal be delivered is an experience like no other for horse lovers, and if you've not had that experience before, then the Foal Patrol initiative has you covered. Followers can view a one-of-a-kind collection of live streams from participating farms to watch mares during their pregnancies, foalings, and the first few weeks of a foal's life at FoalPatrol.com.
"One of the greatest aspects of Foal Patrol is that anyone with an internet connection can participate," says National Museum of Racing and Hall of Fame Museum Educator Lindsay Doyle. "This program provides a behind-the-scenes look at what daily life is like for an in-foal mare, granting access to an aspect of a mare's life most people don't have up-close access to. This access allows dedicated racing fans, as well as general animal lovers, a chance to ask questions, engage with farms, and deepen their understanding of the Thoroughbred industry as a whole."
Foal Patrol now has fans all over the world, and Season 3 received more than 1.6 million views.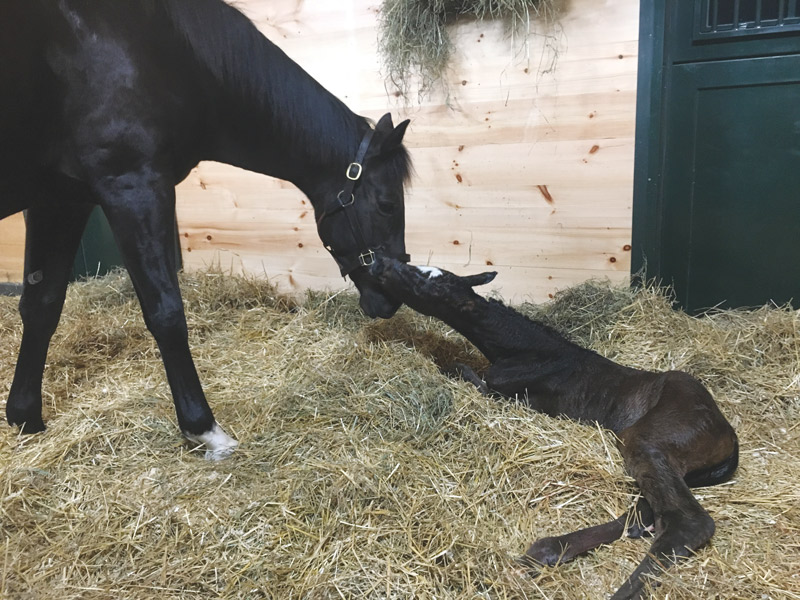 Fans can choose from a range of mares to follow, watch a daily feed of them as they go about their lives on a beautiful Thoroughbred farm, and enjoy the excitement of impending birth. Afterward, the blog gives updates on those foals born from previous seasons as they go through weaning and the beginning stages of training or to a sale (depending on the path the horse takes), and then to their appearance on the track.
In addition, FoalPatrol.com offers a variety of information about racehorses in general and also the stallions and broodmares in the program. There is also a kid's area in partnership with Godolphin, one of the world's leading horse racing and breeding operations.
Season 4's roster of mares will be announced with webcams going live around the end of December.
In addition, keep an eye out for the following Season 1 foals, who kicked off their racing careers in 2020: Navratilova (Medaglia d'Oro x Centre Court, by Smart Strike) won her first race with Julien Leparoux on August 21 at Ellis Park. La Kara Mia (Medaglia d'Oro x La Verdad, by Yes It's True) captured a second-place finish in her second start at Belmont Park on July 2, 2020.
This article about Foal Patrol Season 4 appeared in the January/February 2021 issue of Horse Illustrated magazine. Click here to subscribe!