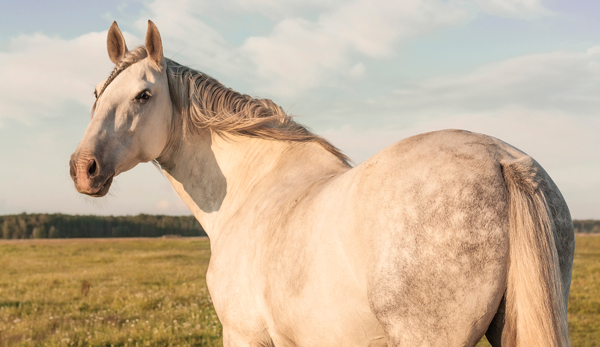 Nexus Equine Rescue, a rehoming partner of the American Society for the Prevention of Cruelty to Animals (ASPCA) Regional Support Center and an adoption partner of the ASPCA's The Right Horse Initiative (TRH), seeks to place horses in loving homes through adoption or temporarily foster them in order to create additional capacity at the facility for those horses in need.
"I think it's really good for kids to be able to take an animal in to rehab or work with and get it to the point for someone else to enjoy," says Carrie Hunt, who recently took part in Nexus Equine Rescue's foster program, along with her 15-year-old daughter, McKayla. Hunt sees it as an opportunity to spread joy that also happens to include great learning experiences.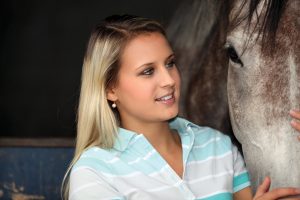 Hunt and her daughter fostered Ace, a 20-year-old Quarter Horse that was surrendered to the ASPCA Regional Support Center in Oklahoma City, Okla., last November. Ace had been ridden as a 7- or 8-year-old but, in recent history, had only been under saddle a handful of times before he came to stay with the Hunts.
"He was definitely very sweet," says McKayla. "But it took him a little bit to get the hang of things after being out for so many years."
To look for your #righthorse to adopt, or even foster, visit HorseIllustrated.com each week to see our My Right Horse Adoptable Horse of the Week.
Ace's Story
Nexus Equine Rescue became familiar with McKayla's talents last year when she was named the winner of the 4-H Equine Makeover, which was held at the facility. The program, funded by TRH, pairs 4-H youth with horses of different breeds, training levels, and health scores, and then challenges the 4-Hers to use their skills to improve the lives of their equine partners over a 90-day period. This led them to reach out to McKayla for assistance with Ace.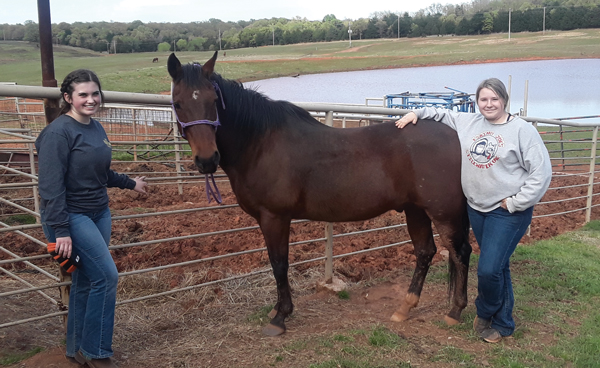 Prior to Ace's arrival, the rescue made certain that he was up to date on his health and farrier care. Then, during his stay with the Hunts, they provided his feed and hay. The amount of assistance provided by the adoption organization varies.
"In general, they will cover veterinary care and most of the farrier care," says Emily Weiss, PhD, vice president of ASPCA Equine Welfare. "Some of them do reimburse for hay and feed or provide a stipend for it."
While under the Hunts' care, McKayla started him on a desensitization process and got him going under saddle again. Ace needed help calming his anxieties and improving some basic manners under saddle. Her goal was to help create a safe trail riding horse, which is exactly what she did.
In the meantime, the rescue continued to market Ace for adoption. About a month later, potential adopters came to visit. Although the potential adopters, a father/daughter pair, had previous horse experience, McKayla walked them through catching, grooming, and riding Ace to make certain that they were a good match. By the end of their session, the visitors were ready to adopt, and Ace now has the opportunity to bring a youth back into riding.
Fostering Explained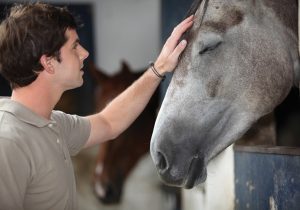 Amid the recent coronavirus pandemic and its accompanying economic impact, TRH
recognized their adoption partners may be likely to see an uptick in intake. While it is relatively common to encounter foster programs for cats and dogs, TRH is committed to creating the same options for equines.
"People may need some support to keep their horses or they may need to re-home their horses," says Weiss. "We know there are a lot of people out there who, even during this very difficult time, have the resources and ability to foster or even adopt another horse."
The overarching goal of the fostering and adoption campaign is to engage these individuals to find their #righthorse to foster or adopt. This helps reduce the number of horses at the facilities around the country so that these facilities can better absorb horses impacted by the pandemic. "People are stepping up to say they have room in their barns and pastures," says Weiss.
"We're incredibly excited about where this is going to go."
Fostering typically isn't a long-term commitment. "Ideally, these horses are still going to marketed for adoption, and that foster [home] will be helping to find a [permanent] home for that horse," adds Weiss.
How It Works
The foster process begins with an application and a site visit, which can be completed virtually. The application aids in making sure matches are skill-level compatible, that facilities meet certain standards with respect to shelter, fencing, and ability to feed and monitor a horse, and that veterinary, farrier, and other services are in place or can be put into place.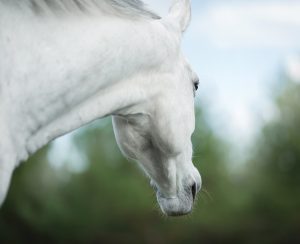 On average, foster homes can expect to keep a horse for two months. Foster mentoring is available for those new to horse care. "Fostering can make a difference not just for that horse, but for other horses that can take advantage of that facility," says Weiss. "People can save several lives by simply opening up their barn doors."
Hunt agrees. "Just because they are fostered or adopted doesn't mean they don't have a purpose," she says. "Ace is going to make an awesome horse to give this girl confidence, to enjoy, and maybe get her to the next level."
This article about fostering a horse appeared in the July 2020 issue of Horse Illustrated magazine. Click here to subscribe!