The aroma of gingerbread and peppermints is in the air. Radios are playing on full blast to holiday tunes. Our horses have finally entered the fuzzy teddy bear phase. Kids are itching to start winter break. The countdown to Christmas is officially on. If the holidays snuck up on you this year, do not worry. Check out this last-minute holiday gift guide for your young rider and save some time looking for just the right present to put under the tree. There are gift ideas for both horse girls and boys.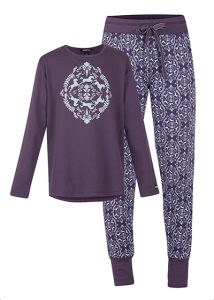 Kerrits Kids Horse Dreams Pajama Set
Keep your kiddo warm and cozy in either of these fun, horse-themed pajama sets from Kerrits. Perfect for sleeping in on those snowy mornings before heading to the barn. Kids set: $47; Women's set: $55; www.kerrits.com
---
Kerrits Horsing Around Fleece Blanket
Snuggle up in this extra-cozy fleece blanket from Kerrits after coming home from the barn. Choose from a few different colors to match your new pajama set. $47; www.kerrits.com
---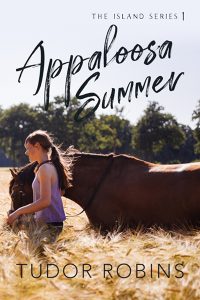 Appaloosa Summer (Island Series Book 1)
Get lost in the first book of Tudor Robin's Island Series. This young adult novel beautifully connects horses with friendship, healing, and love, preventing readers from ever wanting to put it down! $12.88; www.amazon.com
---

Noble Equestrian Ringside Pack
This Noble Outfitters backpack from Dover Saddlery will soon be your rider's favorite bag! From the barn to school, it offers the perfect space for a helmet, laptop, water bottle, and more, making it the perfect horse gift for a boy or girl! $109.95; www.doversaddlery.com
---
Mrs. Pastures Horse Treats
Horses love Christmas cookies, too! That is, Mrs. Pastures Horse Treats from Dover Saddlery. All-natural and super tasty, never leave your house out of Christmas again. 32 ounces: $14.95; www.doversaddlery.com
---

Dreamers & Schemers Yonder Pair and Spare Boot Socks
Everyone receives socks for Christmas. Make the gift even better with these super-cool socks from Dreamers & Schemers that are specially designed for riding. $15.95; www.dreamersnschemers.com
---
Grooming Collection 7-Piece Kit by Oster
Maybe a little too big for your horse's stocking, but definitely a gift that keeps on giving for both horse and rider! Oster's grooming kit from Valley Vet comes with a variety of brushes to keep your horse clean and happy. $59.95; www.valleyvet.com
Shelby Agnew is an intern for Horse Illustrated and is majoring in marketing at Oakland University.