Watch in real-time as a future racing star is born! In 2019, the National Museum of Racing and Hall of Fame is offering its Foal Patrol webcam online live-feed for a second season.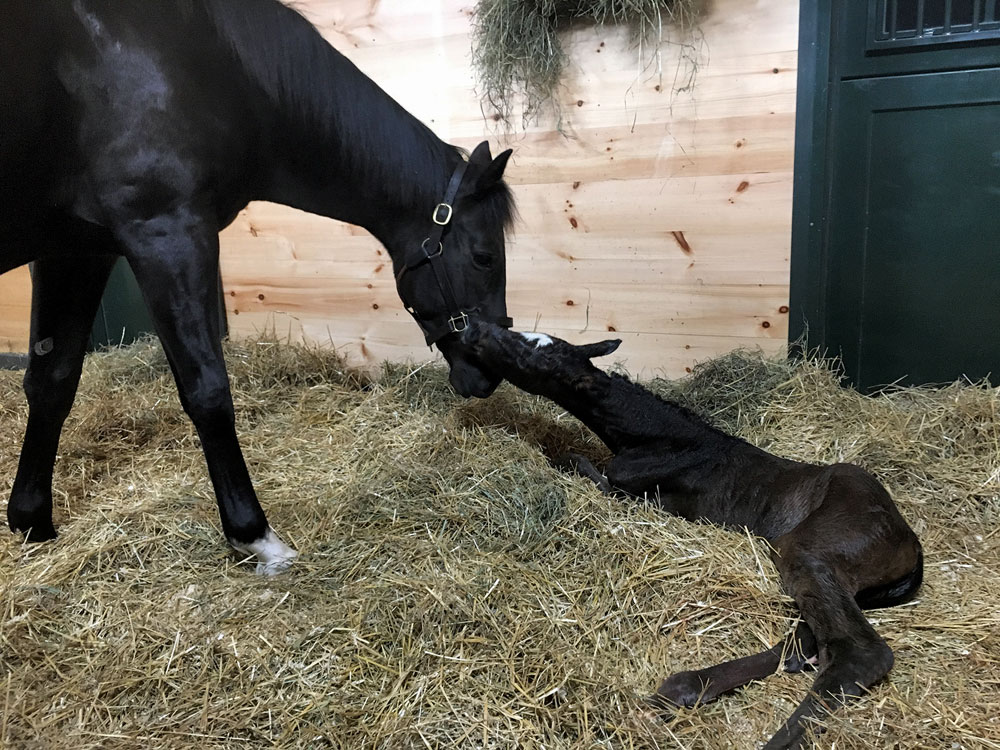 The Foal Patrol webcam project tracks the lives and daily routines of several in-foal
Thoroughbred
mares during pregnancy and through foaling at farms in Kentucky, Florida, and New York. Afterward, the Foal Patrol webcam viewers can witness the care and growth of each foal.
Eight mares and one stallion will be part of this year's program, including:
Frosted, the 7-year-old stallion who finished fourth and second, respectively, in the 2015 Kentucky Derby and Belmont Stakes.
Love and Pride, an 11-year-old daughter of AP Indy. Love and Pride won seven races during her 2011-2012 career, and took home nearly $1 million in winnings.
Frivolous, a 9-year-old daughter of Empire Maker. Frivolous won several graded stakes during her racing career, including the 2014 Falls City Handicap (G2) and the 2015 Fleur de Lis Handicap (G2).
Silver Colors, whose dam, Winning Colors, became only the third filly to win the Kentucky Derby in 1988. Silver Colors has the unusual distinction of being a registered gray/roan Thoroughbred.
In its first year, Foal Patrol had 1.6 million views as live stall cameras brought fans into the lives of mares delivering their foals.
Cameras are now available for most of the participating horses. Expected foaling dates for the Foal Patrol mares range from February 14 for Comme Chez Soi at Old Tavern Farm in Saratoga Springs, NY, through May 17 for Silver Colors at Gainesway Farm in Lexington, Kentucky.
Watch now at www.foalpatrol.com.