While show schedules and barn chores can get overwhelmingly hectic at the peak of the warmer seasons, winter weather offers many riders a slower pace and the opportunity to hang out with horsey friends. A horse-themed holiday party is the perfect way to gather your favorite equestrians together. Read on to learn how to throw a horsey holiday party.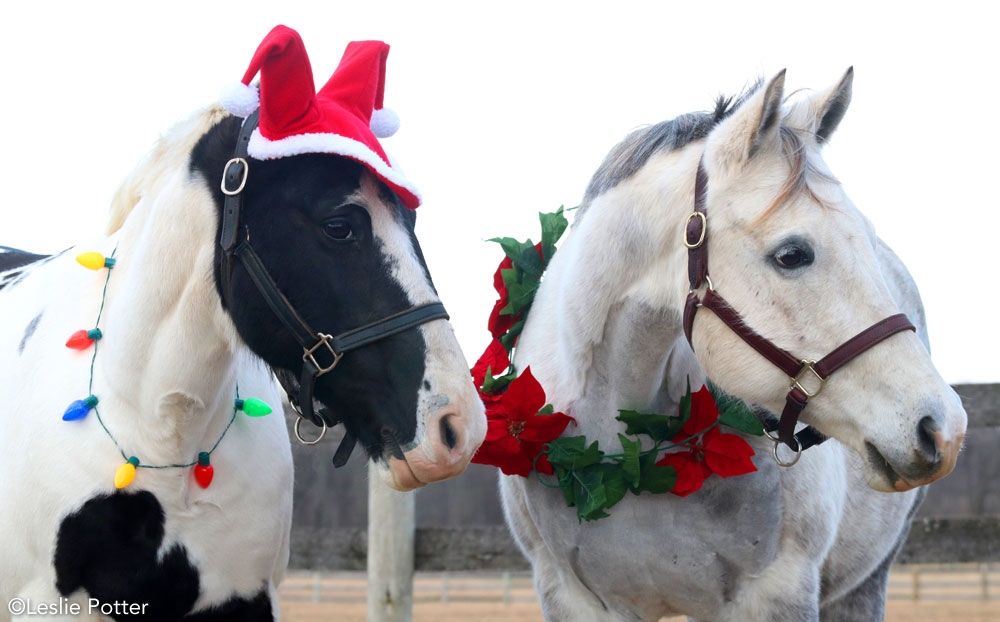 Though you can opt to throw a party at the barn, people are more likely to linger if they're not frozen to the core in the first half hour. Why not invite the gang over to your home to celebrate the season? And don't worry if your house isn't Martha Stewart-ready; one of the best things about barn buds is they won't cast judgement—they know how clean you keep your horse and your tack!
Horsey Holidays: Save the Date
For a horsey holiday party, It's a good idea to pick your party day early, but don't be offended if not everyone can make it. Between work parties and relatives in town, it can be virtually impossible to find a date and time that works for everyone.
If you think your party will become a staple on the holiday calendar, pick a date (like the third weekend in December) you can use year after year; people will begin planning their season with your party in mind.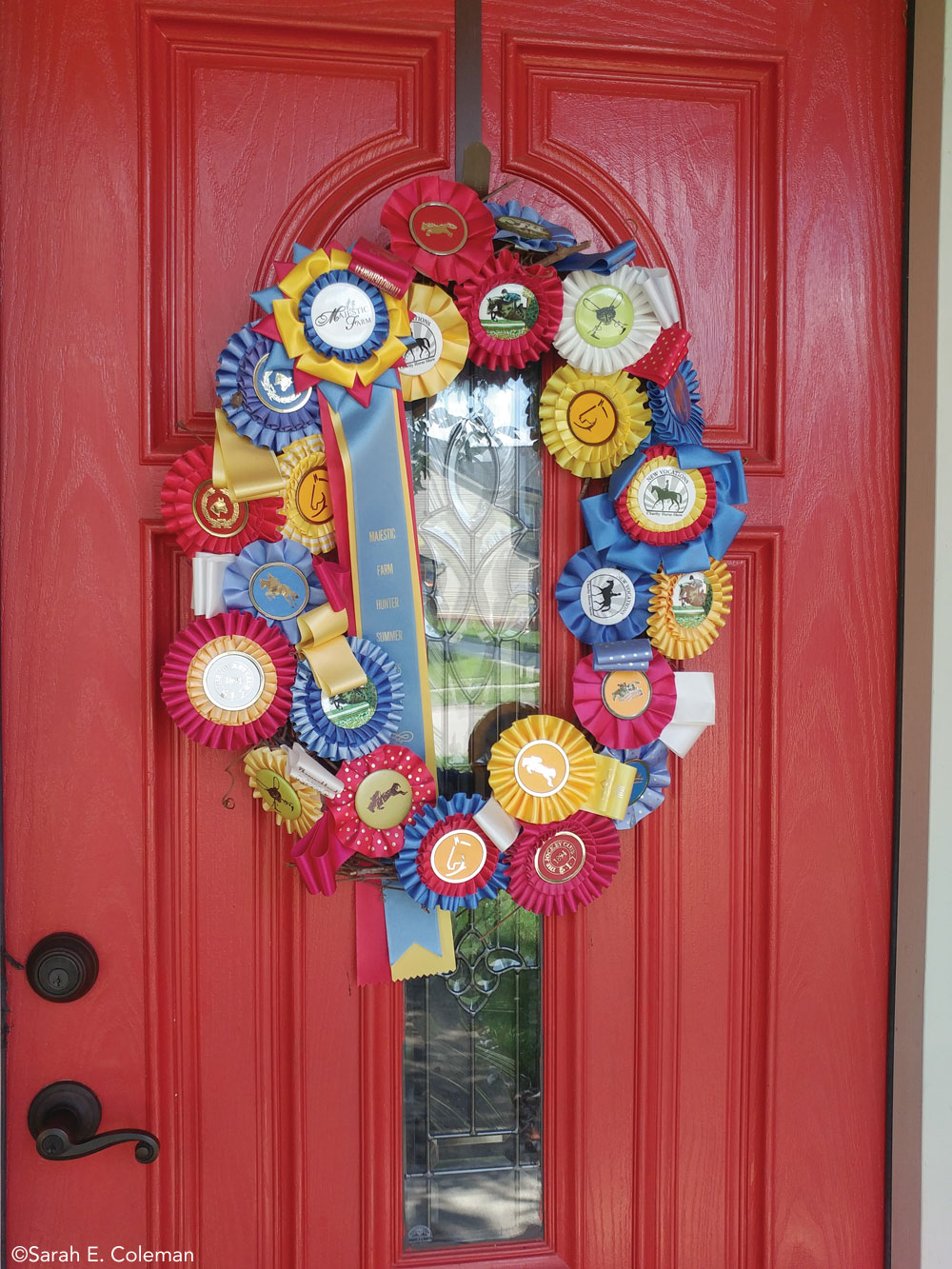 Up the Equine Ambiance
While many riders have a few touches of equestrian décor at home, it's especially fun to highlight your love of all things equine this time of year. This can include something as simple as creating a wreath for the front door with horse show ribbons or wrapping all your gifts in equine paper and bags.
To go all out, consider a themed tree using horse-related ornaments, or make a ribbon tree featuring your favorite horse show ribbons. Have a ribbon quilt? Use it as a tree skirt! If horse shows aren't your thing, add in country touches like a burlap tree skirt or garland among the more traditional holiday décor.
Horsey Holidays: Equestrians Can Eat
Make sure to provide plenty of food for your horsey holiday party. Generally speaking, horse people are easy to please in the food department. While you don't have to provide a five-course meal, it's helpful to have a variety of options to nibble on; bonus points if you can make it ahead of time.
Want something a bit more filling? Try slow-cooker soup. This is a simple way to offer more substantial fare; on cold winter nights, warm soup and good company is a welcome respite from the dark and chilly outdoors.
A signature drink or cocktail is a great way to embrace your equestrian theme with a personal touch. Chestnut Mare-tini, anyone? Or perhaps Short-Stirrup Sparkling Punch is more your style.
For added fun, host a horse cookie exchange, where each guest brings cookies of the equine variety to share. Horse-loving party-goers tend to be more excited about this than sweet treats of their own to take home.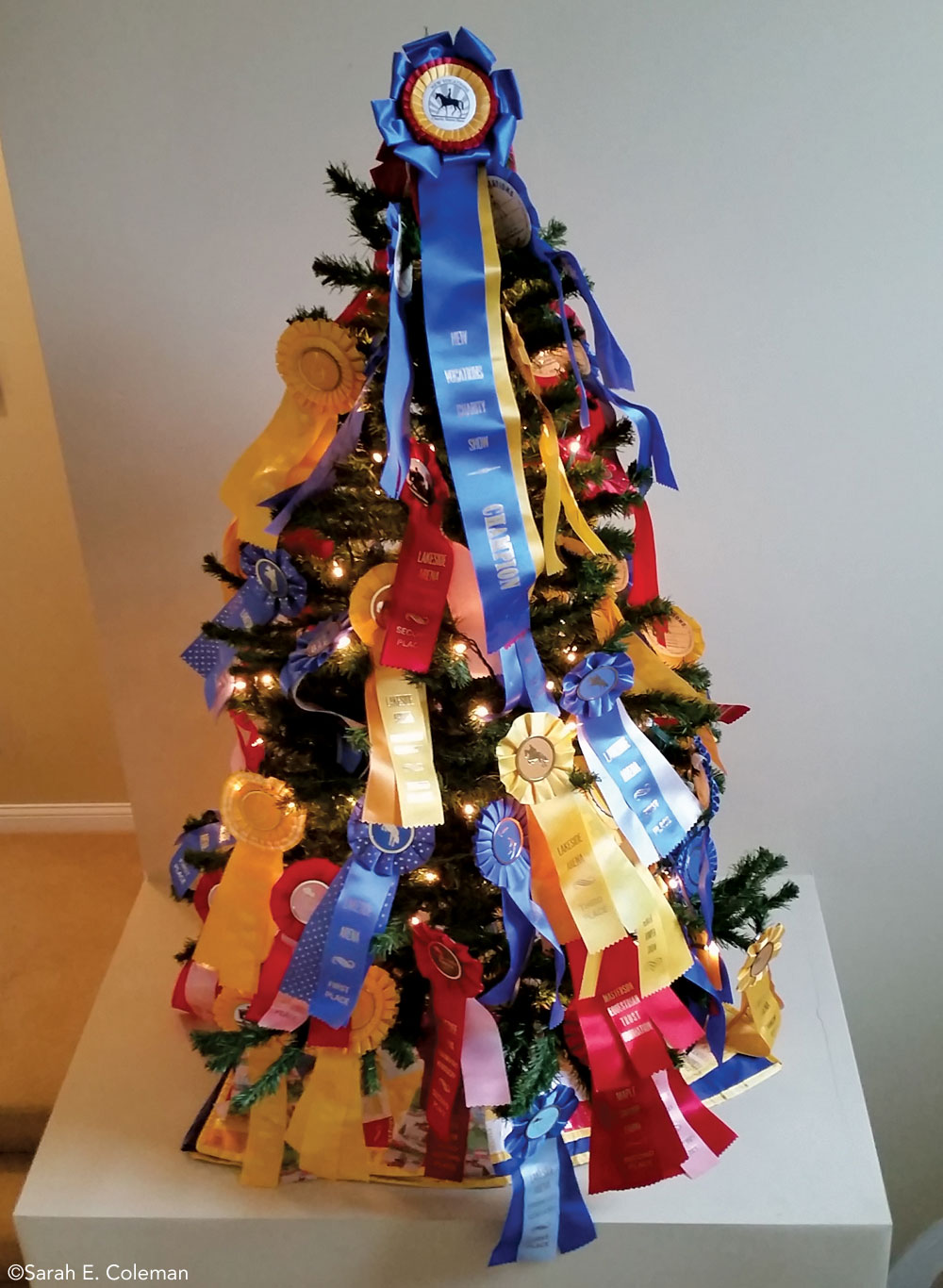 Let the Gift-Giving Commence
To enliven your holiday gathering, add a white elephant or Yankee gift swap during the event. Each guest brings a wrapped gift and numbers are drawn to choose a gift. Much hilarity can ensue as gifts are opened, "stolen" and swapped around.
Let guests know ahead of time the price limit (as little as $10 can still draw silly surprises). Be prepared: Some guests go all out with horsey items (lead ropes, gloves and grooming tools are popular), while others will dig out random items they already own (think tacky Christmas sweaters and tchotchkes).
If you're feeling overwhelmed by stuff at this time of year for a large horsey holiday party, consider giving back instead. Ask each guest to bring a donation to a charity of choice, such as a local animal shelter, food bank or equine rescue. These things need not be new; items like old towels, clean pet beds or used tack could be on the wish list (for instance, our local animal shelter gladly accepts used, clean horse blankets for bedding large-dog cages); check websites for most-needed items.
For an even bigger impact, ask for a minimal money offering from each guest in lieu of gifts. Additionally, you and your barn friends could sponsor a family or child in need, bringing requested items for a local angel tree to the party so they can all be gifted at once.
Horsey Holidays: Thoughtful Gifts Show Your Appreciation
If you're racking your brain to come up with thoughtful gifts for the team who keeps your horse healthy, think of what they might truly appreciate rather than reaching for a traditional standby. If you are giving gifts at your horsey holiday party, here are some ideas.
Barn Manager/barn owner
Offer to feed and do stalls a few times over the holiday season so they can spend a little extra time with family.
Hoof Care Professional
Farriers spend hours a day on the road; consider a gift card for a favorite lunch spot or a massage. On-the-go snacks to keep in the truck are also welcomed.
Veterinarian
Vets are some of the busiest people. Consider gift cards that can be used anywhere (like a prepaid Visa or Mastercard), or a coffee or gas station gift card.
Trainer/riding instructor
Anything monogrammed, screen-printed or otherwise emblazoned with their logo is usually well-received.