When she arrived at the Heart of Phoenix (HOP) rescue in West Virginia, Sansa was starving and nearly too weak to stand. The attending veterinarian advised rescuer Tinia Creamer that even with extensive rehabilitation the filly would never be sound and recommended that she be humanely euthanized. This horse was in need of a rescue organization.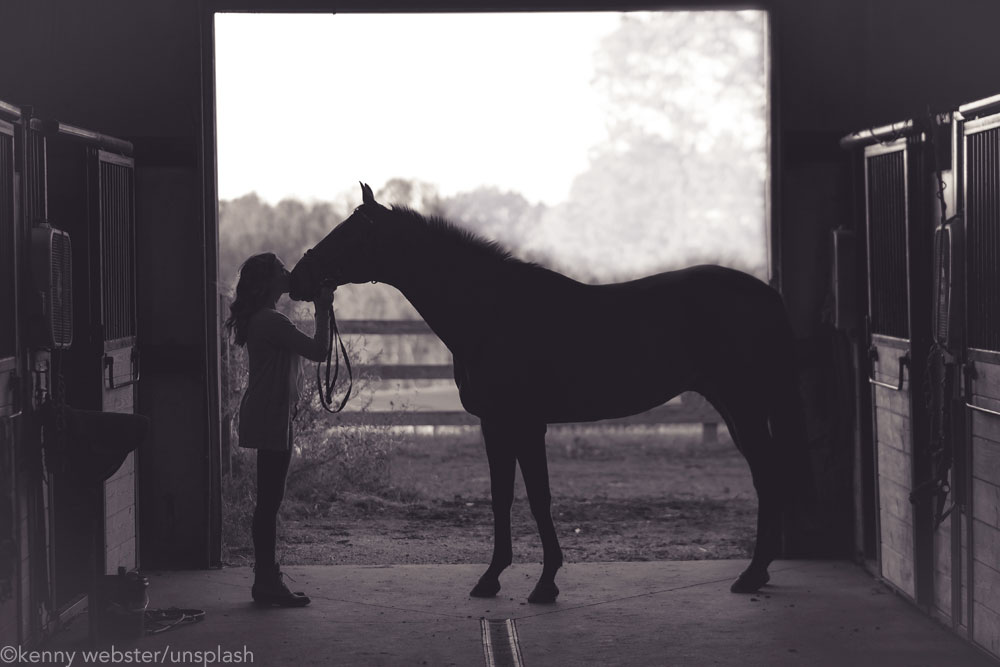 Creamer disagreed with veterinarian and placed Sansa in HOP's rehabilitation program, brought her body score up and made her eligible to take part in the rescue's annual Appalachian Trainer Face Off contest, an event that showcases adoptable horses by pairing them with highly skilled trainers who put the horses through a series of challenges. Then HOP places the animals with qualified, pre-screened adoptive owners through an auction streamed live on social media.
At the event's end, Sansa fetched an auction price of $8,000 and found a forever home as a child's riding horse.
"When I saw her do the obstacle challenge, she was so calm I was blown away," says Halcyon Findley, who adopted Sansa. "The trainer's challenge is such an opportunity for these horses."
Finding More Homes
According to the American Society for the Prevention of Cruelty to Animals (ASPCA), Findley is among the approximately 2.3 million adults in some 1.2 million U.S. households who have both the desire and the resources to adopt horses in need. Connecting with those prospective adopters is another matter.
To do that, rescue organizations have had to identify ways to elicit a commitment to finding homes for horses in need from the entire equine industry.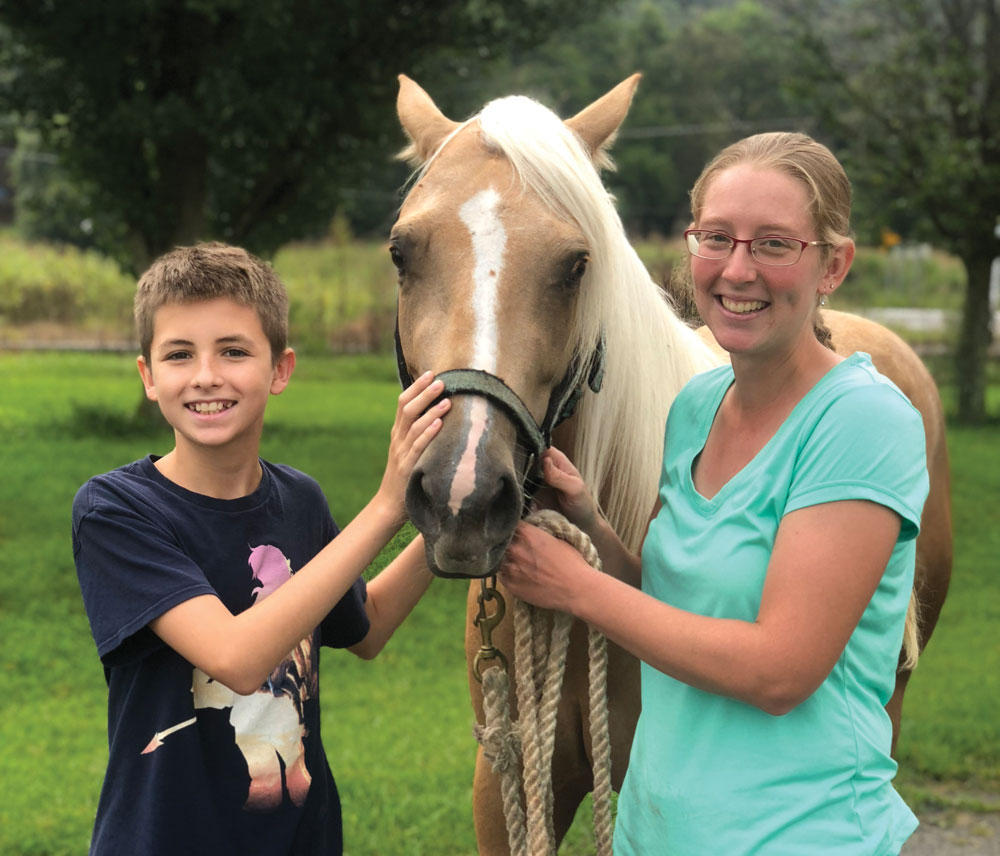 "We need to see all the different ways we can help a horse and help people understand why horses are in rescues in the first place," says Emily Weiss, Ph.D., CAAB, vice president of Equine Welfare for the ASPCA.
To encourage rescues to find innovative ways to connect horses with adopters, the ASPCA is sponsoring the Help a Horse Home ASPCA Equine Adoption Challenge. The contest offers $150,000 in grant funding to equine rescues, shelters and sanctuaries that secure the biggest increase in adoptions compared to the previous year. The two-month contest kicks off on Help a Horse Day, April 26, 2019.
In the meantime, HOP's Appalachian Trainer Face Off contest is one way some other organizations are encouraging support beyond the rescue industry at large. According to Creamer, it's working; the event helped HOP expand its reach to prospective adopters beyond its immediate location in West Virginia.
"First we had to find a way to draw people from beyond West Virginia [to the event] because many people in the local area cannot afford to have a horse," says Creamer.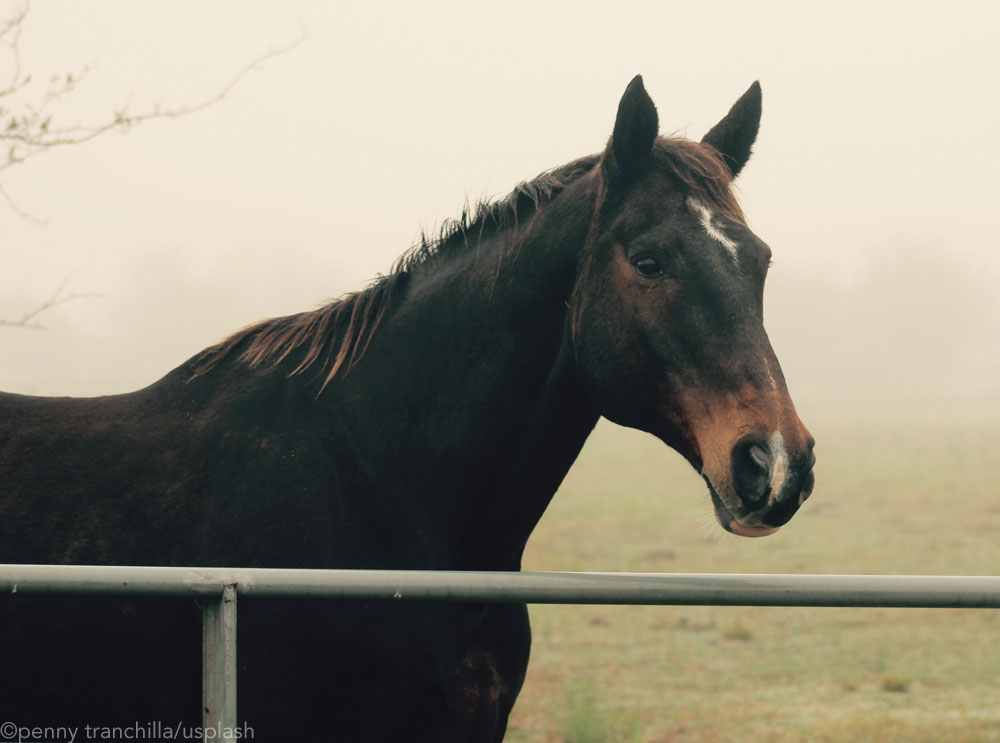 At the same time, the contest helped HOP create a network of other rescue organizations in need of resources for prospective adopters seeking a horse for a specific discipline. The event drew trainers from West Virginia, Ohio, Kentucky, Virginia, Pennsylvania and Maryland who had 100 days to train rescue horses for adoption while showcasing their own skills as a trainer. The concept, which earned HOP a $15,000 ASPCA grant to expand the event, encouraged those outside the rescue community to join the horse adoption effort.
"In the past, some trainers felt shut out of the rescue process," says Creamer. "Events like this encourage trainers to see themselves as part of the team; that we're all part of the horse industry. The rescues, the trainers, the horses—we're partners in doing right by the horses."
Making Connections
At the same time, rescues are expanding what they can do to bolster equine adoptions by establishing partnerships of their own. In Rhode Island, the Santana Center has kept a low-key local profile in its efforts to rehabilitate and rehome horses in its care. But networking with larger rescues in the region has helped the organization find adopters for their horses.
"Horses have to be placed by word of mouth or through connections that people have with one another or with prospective adopters," explains Kathy Castro, the Santana Center's founder. "Smaller rescues are not necessarily in competition with larger, better-known rescue organizations. Even large rescues have to work hard at making prospective adopters aware of available horses and what they do. That's why networking has potential."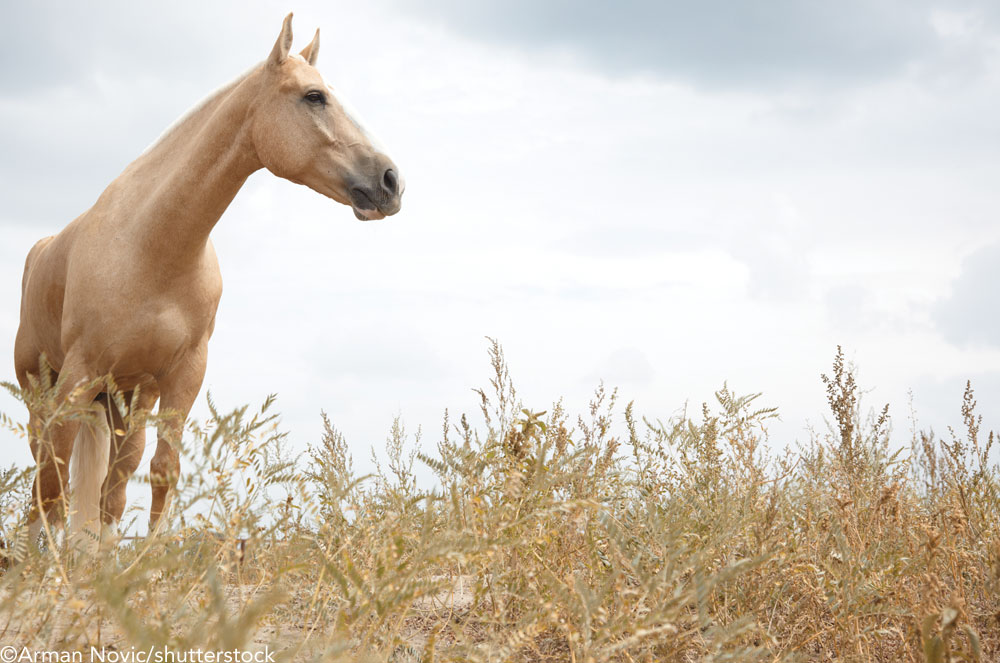 According to Castro, many rescue budgets revolve around providing horses in transition with rehabilitative care, including veterinary and farrier services. But turning the horse into one with adoption potential takes training, which is expensive. To boost the adoption potential of its horses, the Santana Center works with Horses with Hope.
Located in Hope, Maine, Horses with Hope is a privately funded organization that provides the training necessary to turn rescued horses into adoptable ones by accepting a small number of rescue horses from throughout New England and training them for new careers. According to Horses with Hope farm manager Megan Porter, the horses remain at Horse with Hope for about six months while they are trained without charge to the participating rescue.
"The horses remain on the property of the original rescue, and they actually conduct the adoption," Porter says. "Networking gives all rescues a farther reach."
Networking also helps reduce the stigma some in the equine community connect with rescue horses.
"In the past, people thought rescue horses all had problems—some reason why they were 'thrown away,'" says Porter. "But people are beginning to understand that with training, these horses can have new careers."
Other rescue organizations have found innovative ways to connect with prospective adopters too, says Tawnee Preisner, president and founder of the Horse Plus Humane Society, a winner of the ASPCA's 2018 Help a Horse Home Equine Adoption Challenge. Horse Plus partners with trainers and others who can help match rescued horses with appropriate adopters.
"You don't have to be a rescue in order to adopt horses into good homes," Preisner points out. "Trainers often know of people who are looking to adopt sound, rideable horses."
Smoothing the Path
Horse Plus also hosts a free adoption event where the rescue retains its rights to screen prospective adopters, but waives the fees connected with the adoption and allows adopters to bring their horses home the same day, bypassing waiting periods required by some rescues.
"We still check with law enforcement to make sure prospective adopters have not been convicted of animal cruelty crimes, and we have the right to refuse an adopter," says Preisner. "We still will take the horse back if he is not a good fit for some reason. But we find that if someone has made the decision to get a horse, they are going to do it within a week. Because the screening process of some rescues is so rigorous, prospective adopters either reconsider, go to another rescue, or obtain a horse some other way."
In fact, Preisner believes that making it easier for qualified owners to adopt horses will boost rehoming numbers without reducing the number of quality adoptions that take place.
"We must remember that most adopters are good people, and we must bring them into the process," she says.
Weiss agrees. She believes that some potential new owners don't adopt because they think the process is too cumbersome, or that under some rescues' rules, they might never qualify as a adoptive home. That, she believes, must change if more horses are to transition into new homes.
"Having horses returned when their adoptions don't work out or checking on horses [after they have been adopted] is a good thing," says Weiss. "But we need to get adoption organizations on the same page so that quality adoptions can happen."
One way to create that inclusivity calls for establishing regional adoption centers where prospective new owners may view available horses, submit to background and fitness checks and complete the adoption all at one location, bringing their adopted horse home the same day. Not only does the concept make the process less intimidating to potential adopters, but it lets rescue organizations focus on what they do best.
"Let the rescues do what they do best—rescue and triage," Preisner says. "And let the adoption centers do that they do best—training and placement."
That's exactly how Nexus Equine helps rescued horses find new homes. According to founder Rita Hoch, Nexus began its rescue activities in Oklahoma in 2016. Almost immediately, the organization began networking with the Harmony Center of the Dumb Friends League in Franktown, Colo. Under their agreement, Nexus takes in horses and identifies those that, with training, would be adoptable.
Those horses are then sent to the Harmony Center for training and eventual adoption. Harmony assumes ownership of the horses and conducts the adoptions. So far, 50 horses have gone through Nexus into adoptive homes.
"Working with a regional center gives horses in all areas the potential to be adopted," Hoch says. "It's one of the things that is going to be key to increasing the number of quality adoptions in the equine community."
Getting the Word Out
But first, dispelling inaccurate myths about rescued horses is key.
"Prospective owners should check out rescues and consider adoption because many of these horses are very well behaved and trained, and most of all, seeing the light come back into a horse's eyes when he feels at home is priceless," says Lisa Bridgeman. She adopted a pair of horses—one for herself and another for her 12-year-old daughter Hannah—from the Santana Center. Bridgeman now serves on its board of directors.
"To attract adopters, I think the biggest thing we need to focus on is social media—getting the name [of rescues] out there in a different way," she says.
In Sansa's case, her adopters are enjoying her and making plans for her new career. "She's a Quarter Horse, so right now my son Jackson is riding her western," Findley says. "But I'm an English [rider] and dressage person, so I have plans to ride her that way, too. She has such a personality and she's so smart that she can do anything."
---
This article originally appeared in the April 2019 issue of Horse Illustrated magazine. Click here to subscribe!