If you know anything about horses, you know the story of the Arabian horse: It's one of the oldest horse breeds still in existence that has endowed qualities of endurance and beauty to nearly every other breed in the world. Its sleek, refined build is characterized by a long, arched neck, a chiseled jawline and a dished face.
These traits, to some, belie the stamina that makes the Arabian one of the best long-distance riding mounts. There's more to this breed than a storybook history, though.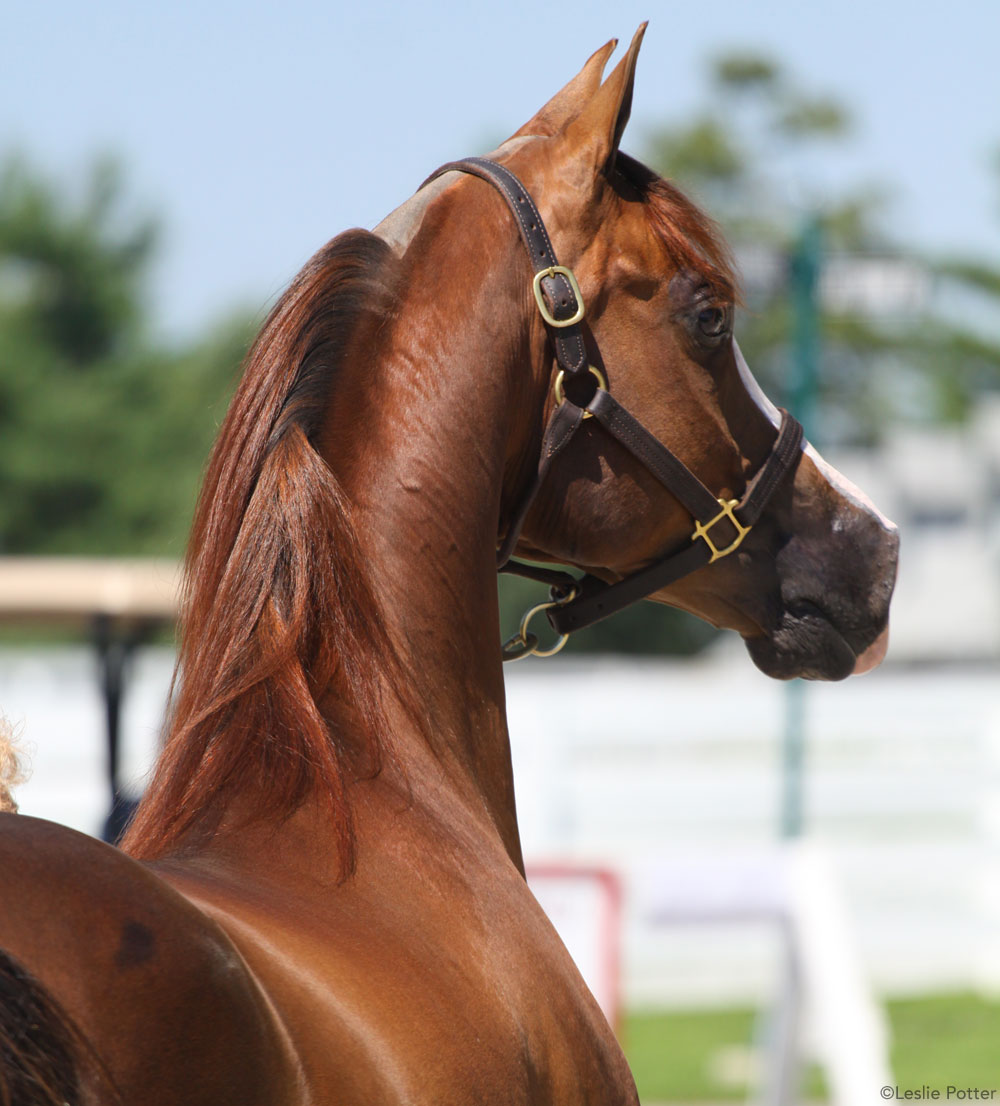 There are things you can learn only by experiencing the Arabian in person, and the Arabian Horse Association's (AHA) Discovery Farm program, established in 2000, gives you that chance. Any farm certified to be a part of the Discovery program gives people interested in owning an Arabian the opportunity to make sure the breed is a good fit. This program is also an introduction for people who might not have any previous horse experience.
"The [Discovery Farm] owners use their horses to demonstrate the attributes of the Arabian Horse—versatility, athleticism, kindness, beauty, a playful attitude, et cetera—as well as the bond to be had between an Arabian horse and his owner," says AHA President Cynthia Richardson. "Each farm is different, so every visit is different."
Discovering the Arabian
Mary Trowbridge, who co-owns Trowbridge's LTD with her husband, Pat, enjoys talking to guests about the Arabian's history and the qualities that she fell in love with as a kid. Trowbridge's LTD in Bridgewater, Conn., is a full-service training, breeding, sales and performance barn that has about 70 Arabians on hand to meet and greet Discovery Farm visitors. Mary has been professionally involved with the breed since 1977. She appreciates the versatility of the Arabian; it's taken her to competitions around the world and earned her titles such as three-time Arabian Horse Woman of the Year and two-time Saddle Seat Trainer of the Year, as well as national championships in several divisions.
"Arabians are intuitive, smart and sensitive," says Mary. Trowbridge's LTD welcomes anyone who is interested in meeting the Arabian Horse. "We walk through the barn and chat and wait for the horses to walk up to the stall doors," she says. "It's interesting to see which horses walk up to people with different personalities. People who are shy and apprehensive connect with different horses than people who are more exuberant."
Personality Plus
Arabians' appeal across a variety of equestrian sports is something that draws many riders to them. There are Arabians suited for all types of English and western riding pursuits.
For those interested in owning an Arabian, Mary says a sense of empathy is important. She dislikes the stereotype that Arabians are high-strung and difficult to be around. "They are sensitive to stimuli, so you need to be empathetic to that and have an appreciation for how a horse views things," she says "Arabians are very good with first-time horse people because they are intrinsically able to understand their needs and abilities. Arabians are also very good with people with special needs."
Guests sometimes start the tour with the preconceived notion of Arabians being high-spirited, says Gary Millar of Millar Venture Arabians, a Discovery Farm in Alberta, Canada. "Many are surprised at how friendly and personable the Arabian horse is. Once they see [Arabians] up close, their minds change very quickly."
The Arabian Horse Community
In addition to learning about these horses on a Discovery Farm tour, Mary says you'll get to meet some wonderful people who are passionate about Arabians and who want to share their favorite breed with you. "I've learned to love the community that surrounds Arabian Horses," she says. "They draw like-minded people."
To learn more about the Arabian Horse and Discovery Farm tours, visit the Arabian Horse Association at www.arabianhorses.org.
Kim Klimek is a freelance writer based in Kentucky.
---
This article originally appeared in the April 2016 issue of Horse Illustrated magazine. Click here to subscribe!