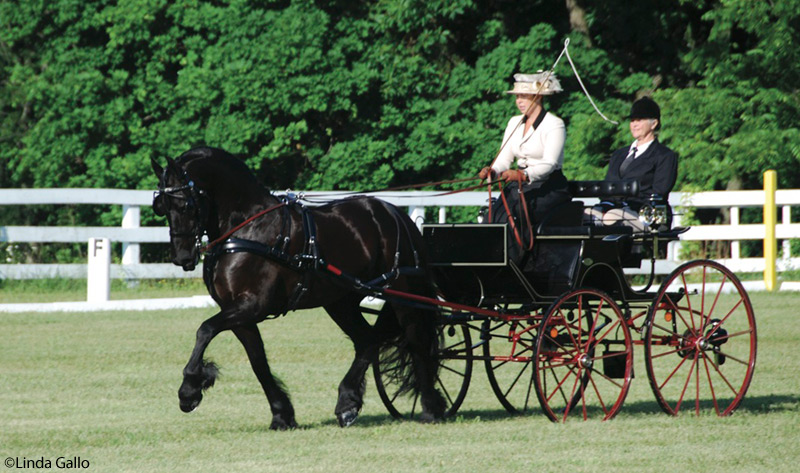 Flashy by nature with its shiny black coat, rippling mane and charismatic gaits, the majestic Friesian has served as both mount and muse since the Middle Ages, when knights rode these noble horses into battle. Intelligent, warm-hearted and born to perform, today's Friesians excel in driving.
SUZY STAFFORD
• Wilmington, Del.
Horse: Sjaantje ("SJ")
About SJ: Like most Friesians, SJ has a natural presence. She's a 9-year-old, 16-hand black mare owned by Gail Aumiller of Dreams Come True Farm.
What makes SJ a great driving horse?

She is a regal and elegant mare that cannot be missed when she enters a stable or an arena. Her trusting attitude makes her a delight to drive on a daily basis. Her willingness to do what is asked of her shows in her rapid progress.
What is your best memory with SJ?
Last year I trained SJ to complete her sport predicate title, which requires earning high percentages in a series of driven dressage tests. She is the first Friesian in North America to earn this title.
Get to know more driving breeds. Back to Driven to Succeed >>
---
This article originally appeared in the October 2013 issue of Horse Illustrated. Click here to subscribe!