Around 1750, French breeders began crossing their Thoroughbred mares with Arabian and Turkish stallions. Through the early 1800s, selective breeding resulted in a recognized standard, and the Anglo-Arabian breed requirements were formally established in 1880.
The Anglo-Arabian gained a foothold in America during World War I as a cavalry horse and part of the remount program.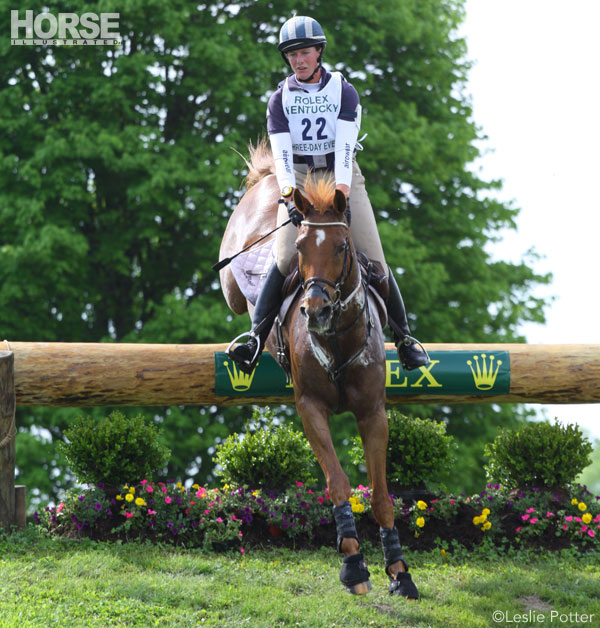 Today, the Anglo-Arabian is a recognized breed in and of itself, not just a Half-Arabian cross. To be registered in the U.S., they must have between 25 and 75 percent Arabian blood, with the remainder attributable to a registered Thoroughbred. It's the only part-bred Arabian recognized by the AHA that does not require one parent to be a purebred Arabian.
Standing 15.2 to 17 hands, Anglo-Arabians excel as hunters, jumpers, eventers and dressage horses. At the 2013 Sport Horse National Championship Show, 26 Anglo-Arabians won five national championships, six reserve national championships and 42 top tens.
"The Anglo-Arabian is the perfect blend of types for the sport disciplines that require stamina, endurance, durability, athletic ability, intelligence and great work ethic," says Peggy Ingles, founder of the North American Anglo-Arabian Horse Association (NAAAHA). "After all, the Thoroughbred came from the Arabian to begin with, so the Anglo-Arabian truly magnifies the best of both breeds."
One current standout is 17-year-old eventing gelding Oz The Tin Man. In 2013, with amateur owner Katy Groesbeck riding, he won in Intermediate at Copper Meadows, placed third in the CIC3* at Rebecca Farm, and finished 10th in Advanced at the American Eventing Championships. This pair has shown so much promise that the U.S. Eventing Association awarded Groesbeck the $30,000 Rebecca Broussard Developing Rider Grant.
Back to Half-Arabian Horse Breeds
---
This article originally appeared in the June 2014 issue of Horse Illustrated magazine. Click here to subscribe!