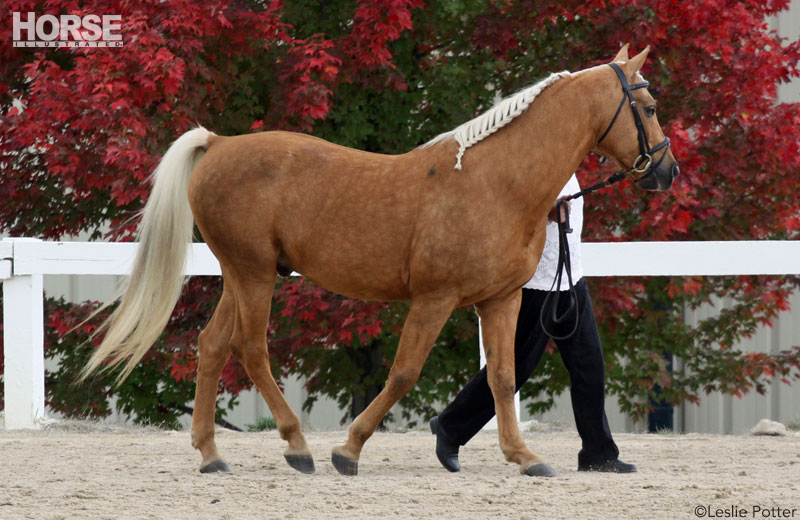 The Arabian-Morgan cross, known as the Morab, is an American original and can be registered with the AHA, the International Morab Breeders Association (IMBA) and/or the Purebred Morab Horse Association (PMHA).
The Morab retains the Arabian's conformation of one fewer vertebra than other breeds and adds the Morgan's longer croup. The result gives the Morab a sturdy back and smooth gaits, as well as powerful hindquarters and athletic ability. Both breeds are known for their strong legs and quality hooves, adding to their soundness.
Morabs range from 14.1 to 16 hands and can be found with any of the colors and markings of their founding breeds.
Today's Morabs carry on the Morgan's driving heritage, with many being used as carriage and sleigh horses. Owners enjoy showing in driving, carriage and combined driving events as well.
"Our members also enjoy dressage and jumping, as well as western disciplines such as cutting, team penning and reining," says Jane Licht, spokesperson for the IMBA. Endurance riders especially prize the Morab's powerful lungs and endurance capacity from the Arabian combined with the deep chest and robust build of the Morgan.
Morab aficionados cherish the people-loving nature shared by the Arabian and Morgan breeds, which brings an affectionate temperament and a willing friendliness. Not surprisingly, many are used as therapeutic riding horses and are popular for both young and mature riders.
Back to Half-Arabian Horse Breeds
---
This article originally appeared in the June 2014 issue of Horse Illustrated magazine. Click here to subscribe!