Curly Horse History
The majority of the Curly Horses, also known as the American Bashkir Curly Horse, descend from a herd of three horses found by the Damele family in 1898 roaming the mountain ranges of Nevada. How they came to be on the continent remains a mystery. Theories suggest the horses were brought with early settlers such as Spanish Conquistadors, Russians or Vikings.
Modern blood typing shows that the Curly Horse is not a distinct breed; its genes comprise many breeds, such as the Morgan and the Missouri Foxtrotter. Today, curly coated horses occur in many types: gaited, sport, draft, pony and even a few miniatures. The sure-footed and nimble Curly often participates in gymkhana and western sports.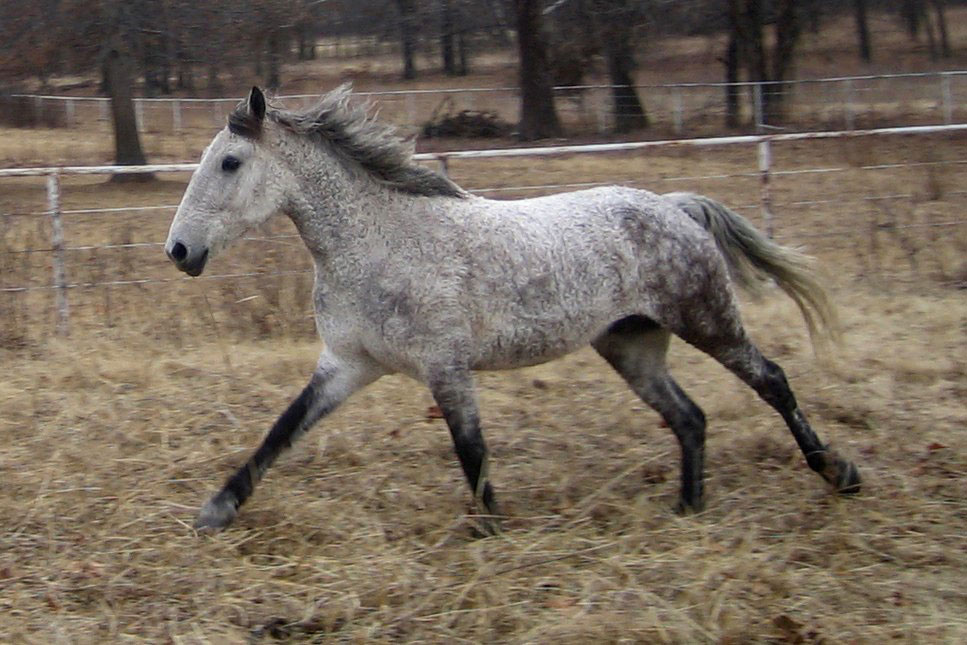 Curly Horse Characteristics
Born with tight curls everywhere, even in its ears, a curly horse's coat settles down as the horse matures. Some Curlies have a running walk. Nearly all colors and coat patterns are found and the height varies according to type. The Curly Horse saddle types are the most numerous and range in height from 14.1 to 15.1 hands high. Curly Horses are often hypo-allergenic, and the hair is suitable for spinning.
For more information:
Further Reading: