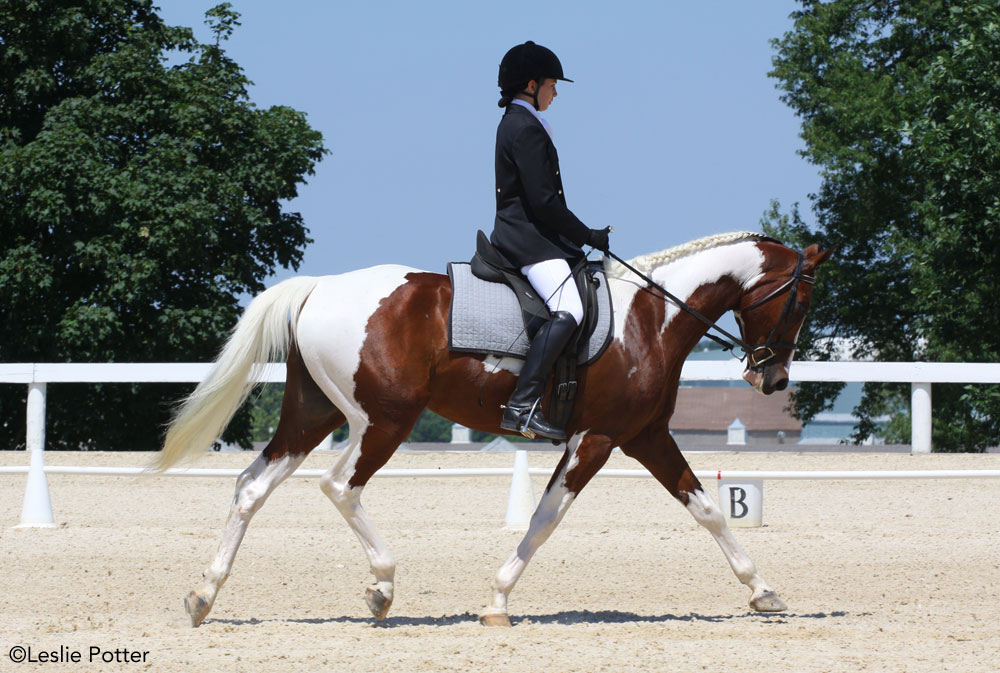 For centuries, the
Arabian horse
has influenced and enhanced many of the world's equines. In fact, many of today's light horse breeds can be traced to Arabian bloodlines.
Arabians are known for their stamina, refinement, intelligence and athleticism, as well as their beauty. These desirable characteristics are typically passed on to the Half-Arabian and are a major reason this partbred is so popular for pleasure riding and competition.
To date, there are more than 350,000 registered Half-Arabians in North America. These horses are registered with the Arabian Horse Registry, which merged with the International Arabian Horse Association in 2003 to become the Arabian Horse Association (AHA). In order to be registered as a Half-Arabian, a horse's sire or dam must be a registered purebred Arabian. The other parent can be a grade or crossbred, another Half-Arabian, or a purebred of any other breed. (When an Arabian is crossed with a Thoroughbred, this is considered a distinct breed, and the resulting foal is registered as an Anglo-Arabian.)
It's impossible to limit the Half-Arabian to a specific conformation or body type. While the Arabian parent passes on refinement, endurance and athleticism, the other parent contributes qualities of its particular breed or bloodlines. For example, when crossed with the Quarter Horse, the Half-Arabian tends to be shorter, stockier and more heavily muscled than a Half-Arabian with a Saddlebred parent.
"The combinations are as numerous as there are breeds of horses," says Hilary Nixon, communications coordinator for the AHA. "There is every combination of horse desired—horses with a variety of looks, way of going and personality."
An Arabian crossed with a warmblood breed is ideal for sporthorse disciplines, including dressage and hunter/jumpers. When the cross is with a stock-horse breed, such as a Paint, Quarter Horse or Appaloosa, the resulting Half-Arabian is typically used for western pleasure, reining, working cow horse events, team penning and trail riding. Crossing an Arabian with a Saddlebred (which is sometimes registered as a National Show Horse) or the Hackney produces a horse that often has the high action desired for saddle seat and driving competition. Some Half-Arabians are gaited, others are high-stepping, and still others have the style of movement typical of most light horse breeds.
Height: 14.2 and up.
Colors: Any color associated with the Arabian and other parent's breed.
Association: Arabian Horse Association, www.arabianhorses.org
Back to A Winning Combination >>
---
This article originally appeared in the June 2010 issue of Horse Illustrated. Click here to subscribe.