Off the coast of Scotland lie the Shetland Islands, the native habitat of the smallest native equine in Great Britain: the Shetland Pony. It's thought that the breed developed in the Scandinavian tundra and was possibly brought over by Viking raiders.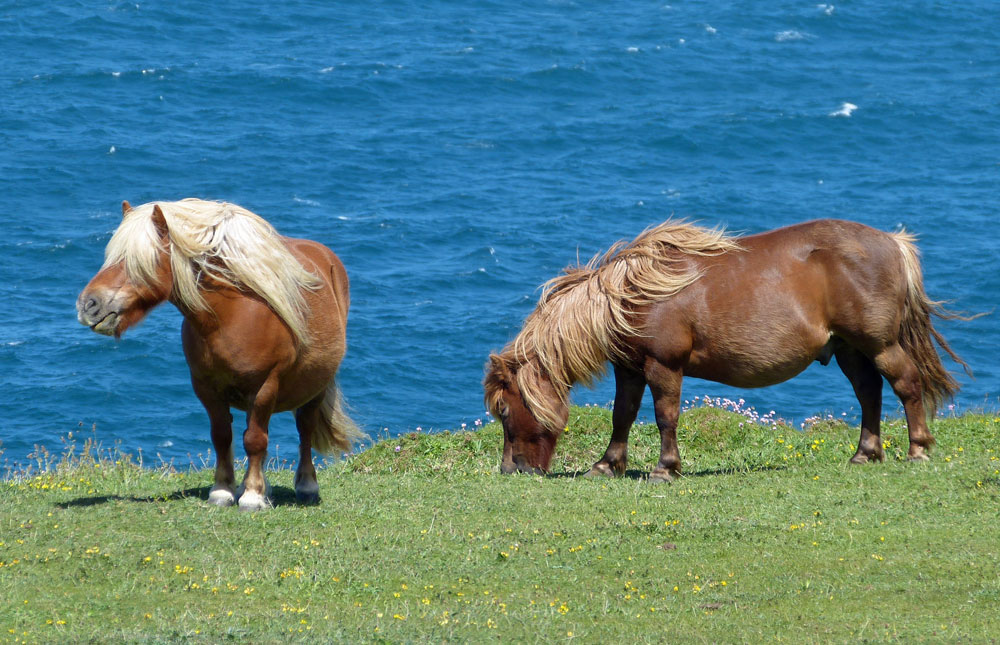 The Shetland really made its mark in coal mining during the 19th century. Men, women and children all worked together in underground mines until 1847, when laws were passed to stop women and children from working in such conditions; Shetland Ponies took over their jobs hauling coal. Their small size and tough nature made them the perfect choice for working in a coal mine. Ponies were used until the 20th century, with the final pit pony retiring in 1994.
The Shetland's thick mane and tail and sturdy, short body protect it from the harsh island weather.
The American Shetland Pony Club recognizes three types within the breed. "There is the Foundation Shetland, which is close to the original island type," says Johnny Robb, spokesperson for the American Shetland Pony Club. "The Classic type is taller and more refined, and has Welsh and Hackney blood; and the Modern type has more of the Hackney style of movement, but with the Shetland hardiness."
The Foundation Shetland can stand up to 42 inches (10.2 hands) at the withers, while the Classic can be up to 46 inches (10.3 hands) at the withers. There are two height categories for the Modern Shetland: under 43 inches and 43 to 46 inches. Shetland Ponies are found in black, brown, chestnut, bay and pinto. They are ridden by small children, and equestrians of all ages drive them.
Back to Treasure of the Isles >>