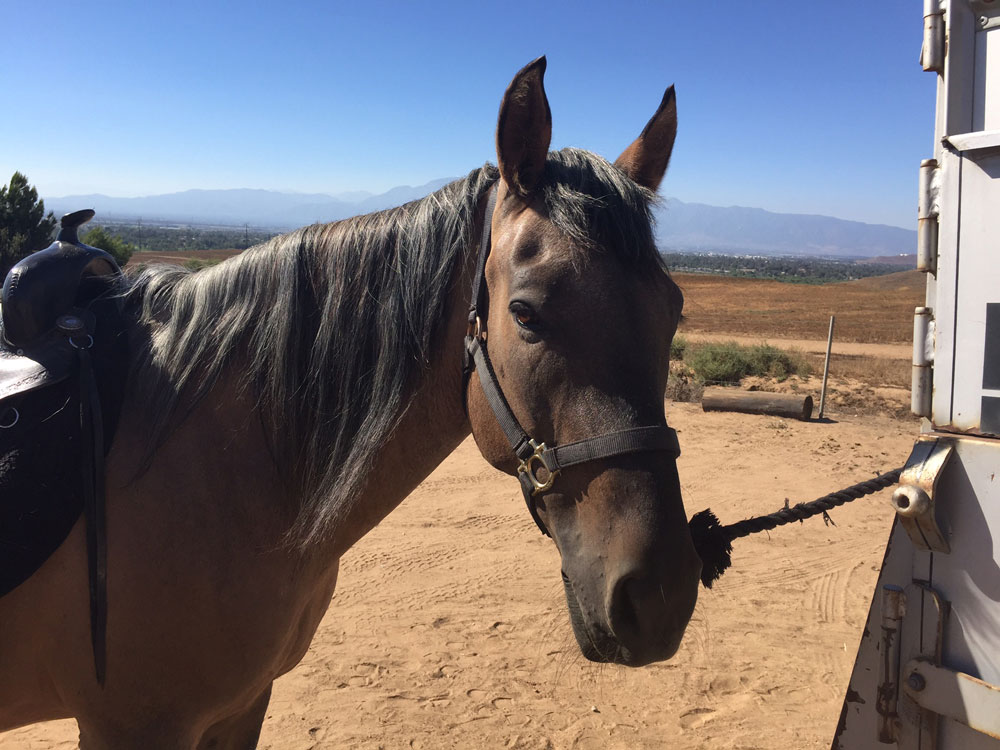 I recently had the opportunity to take my first ride on a Spanish Mustang. Actually, it was my first ride on a Mustang of any kind, but these are not to be confused with BLM Mustangs, who are branded according to circumstance rather than bloodlines.
Horse Illustrated writer Audrey Pavia invited me to visit her in Norco, Calif., otherwise known as "Horsetown, USA." This extremely unique town may look like a suburb at first glance, but as you continue driving, you realize that almost every property contains horse corrals. Every sidewalk is sandy and fenced off from the road so that you can ride wherever you please, and local stores even have hitching posts so you can save gas while running errands.
For this ride, we loaded up Audrey's two Spanish Mustangs, Rio and Milagro, onto the trailer and drove a couple of miles to the Hidden Valley Wildlife Area. Audrey rides in endurance/western hybrid trail saddles, which are comfy over long miles. Both horses are barefoot but wear front boots on the trail; I'm no expert at boots, but they went on securely with a quick tap from a rubber mallet.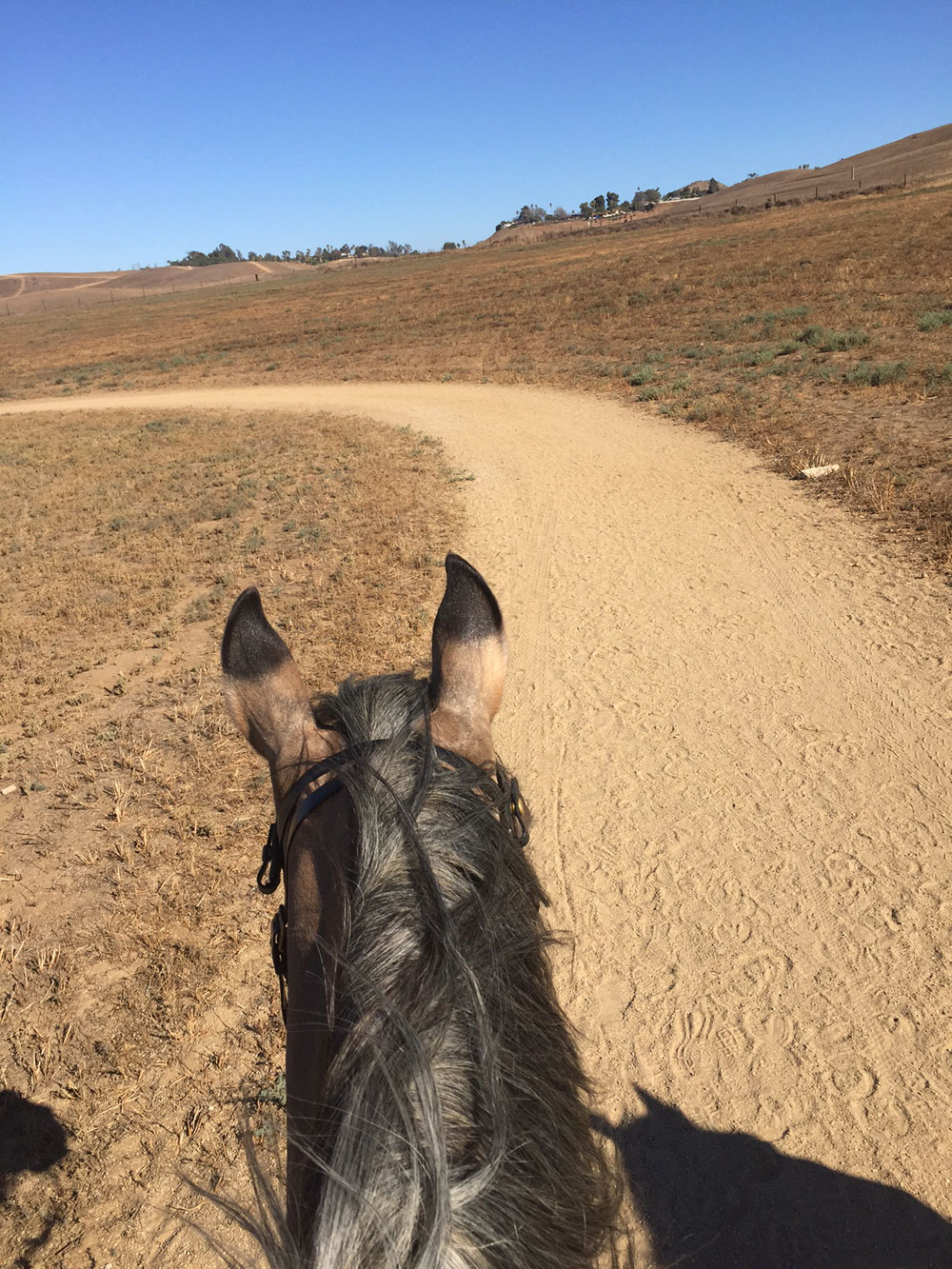 I got to ride Milagro, the more experienced of the two. He has done many miles of North American Trail Ride Conference (NATRC) competitions and was foot-perfect the whole ride. We traversed some steep hills and saw beautiful scenery, although typical for California in July—quite dry!
Rio is the more green of the two. Audrey purchased him when she was getting into Spanish Mustangs but had been a lifelong Appaloosa fan. A spotted Spanish Mustang is rare, but not unheard of. I believe Rio is the only one in the state of California. The breed comes in all colors, including primitive characteristics, and ranges from 13.2 to 15 hands.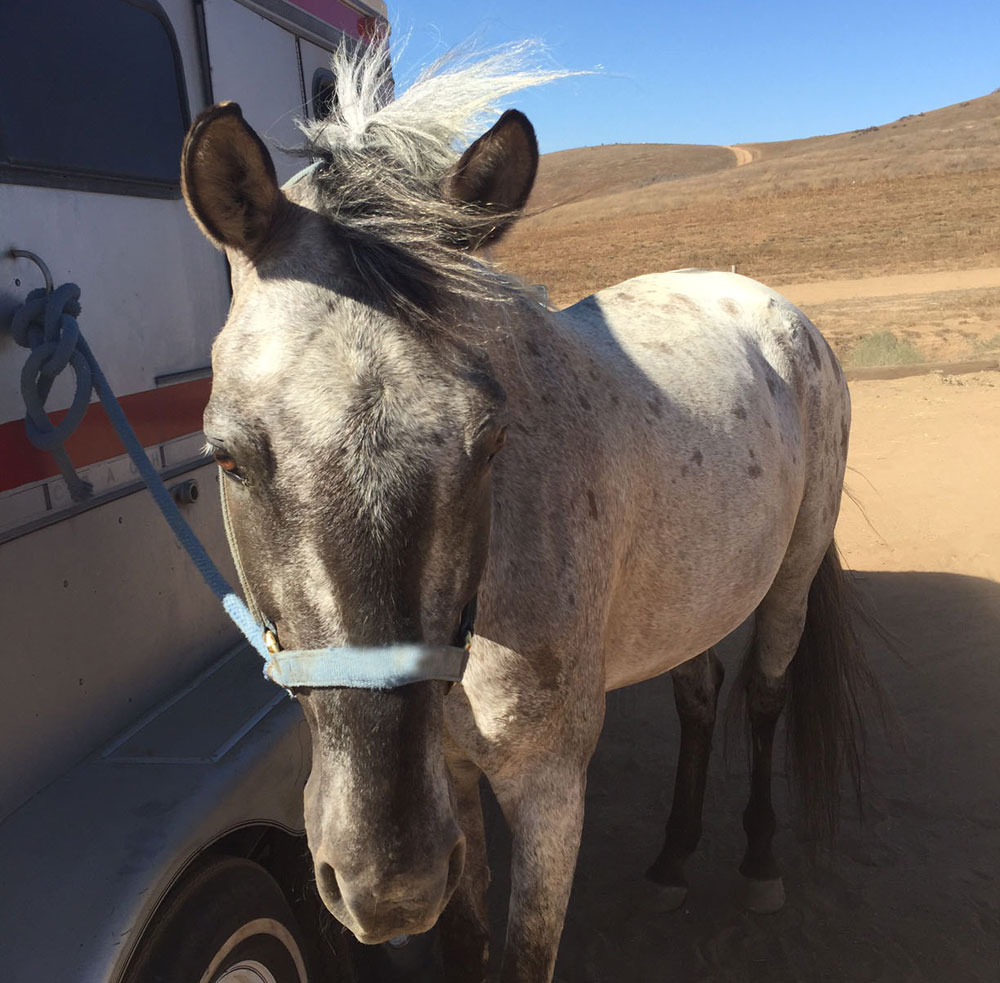 Interestingly, it was while writing a breed profile for Horse Illustrated that she first took note of the breed. There were certain pockets of Mustangs in the U.S. that were discovered to have very pure bloodlines tracing back to the horses of Spanish Conquistadors in the 1500s; these were considered the world's finest horses at that time. As they escaped and grew in number to the hundreds of thousands, they were preferred by American Indians as hunting and war horses through the 1800s.
By the early 1900s, their numbers had sharply decreased. While surveying the west for the U.S. Geological Survey, Robert E. Brislawn realized the authentic Spanish Mustangs were disappearing, and sought to preserve their bloodlines. He began his preservation project in 1925, and in 1957, he officially founded the Spanish Mustang Registry. Today, riders seek out these talented and hardy horses for a number of disciplines.