The author wearing her Fitbit after a riding lesson, blowing away her friends' step counts for the day.
Our wonderful world of horsey things is full of items and wardrobe options specifically created, engineered even, for the equestrian. Despite the fact that I do own many items created by trusted equine retailers, I continue to bring non-horsey things into the horse world. How am I supposed to keep my favorite things away from my favorite place?
Exhibit A: My Fitbit
I love my Fitbit, particularly because it tracks my sleep. By default, the Fitbit sets a goal for its user of 10,000 steps each day. Between two trips up and down four flights of stairs with my dogs before work in the mornings and a few walk breaks in the office, I usually hit my step goal of 10,000 by mid-afternoon.
Add an afternoon lesson to the equation? I'm leaving all of my Fitbit friends in the dust! 17,000 steps for the day.
Add a day at a horse show? Between my warm up, courses, and dashes between the arena and the barn, I'm easily at 20,000 steps for the day.
No, the steps were not all my own. Many were 'stepped' by my horse, but I stand by my defense: Fitness trackers are meant to encourage and quantify activity. Anyone who thinks that horseback riding doesn't count as an activity is encouraged to go for a 2-hour trail ride. If you are not sore, I am impressed. (For the record, many of the horse show steps are my own!)
As a side note, I'm grateful that my mare doesn't seem to feel, or at least doesn't seem to mind, the celebratory Fitbit wrist vibrations when I hit 10,000 steps during a lesson.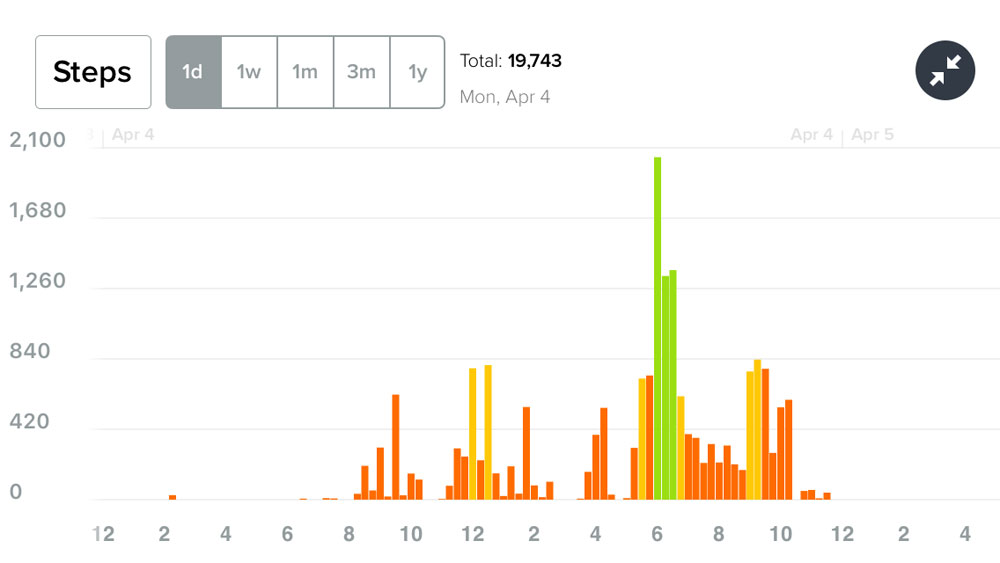 6:00 riding lesson, right on schedule.
Exhibit B: My nice jackets
Some people have a shopping problem when it comes to shoes. Others have a shopping problem when it comes to purses. I have a shopping problem when it comes to jackets. This is a particularly peculiar fascination considering the fact that I live in the warm and humid city of Houston.
Jackets with useful features fascinate me the most.
It zips into its own pocket? Excellent.
It's water resistant and windproof yet not noisy? I must have.
It tapers in at the waist and has a quilted pattern? How equestrian!
Without fail the jackets I purchase for city life end up at the barn. If I'm outside on a chilly Houston night (we do sometimes get down below freezing here!), I'm at the barn.
Add that jacket to the 'barn clothes' side of the closet.
Exhibit C: My Shoes
I love my Toms. I love my Keds. I love my comfortable flats. I always wear my riding boots when I'm working with horses, but if I'm just at the barn to audit a clinic or drop off a check, I'll often wear my comfy shoes.
More often than not, this results in barn dust (potentially manure remnants) and most definitely a barn smell on my shoes. The good news? I love the barn smell.
Have you ever blurred the lines between nonhorsey and horsey apparel and gadgets?
Allison Griest is a freelance writer based in Texas. Follow her on Twitter: @allisongriest.