HorseChannel.com spoke with Laura D'Angelo, an equine lawyer with Dinsmore and Shohl, a law firm based in Lexington, Ky. Though she did her undergraduate work in biology, business was her true calling and one class in college piqued her interest in law. She has been lucky enough to combine her passion for all things equine with a fulfilling law career.
HC: How long have you been with Dinsmore and Shohl?
LD:
Three and a half years, but I have been in practice for 17 years, including a year in-house with Gulfstream Park and Magna Entertainment (FL). While in-house, I provided both regulatory and contractual advice on 12 tracks, including Gulf Stream and Santa Anita.
HC: Did you have any experiences that really stuck with you that made you want to become a lawyer?

LD: I took a class in business law during my MBA program in Toronto that piqued my interest. Also, my experiences at Procter and Gamble in Canada. Though I worked on the marketing and branding side while at the company, I was fascinated with risk assessment by the legal team at P&G.
HC: How did you decide on a career in equine law?

LD: I wanted to combine my interest in horses and the horse industry with my interest and expertise in business law.
HC: Did you take classes in either undergrad or law school that prepared you specifically to become an equine lawyer?
LD: No, but business school was a definite advantage in practicing law; it allows you to see the bigger picture for clients, not just the legal aspect of things. Because there were no specific classes for equine law when I was in school at the University of Kentucky, I lobbied the dean of the school for four years to include it as an optional law class—there was a history of demand for an equine law class by the students. I have taught the class for 5 years and I love it. It allows me to keep up on case law and equine developments. I also get to meet the young, graduating law students whom I wouldn't get to know otherwise.
HC: What (if any) are the differences in both your job and equine law from when you began practicing until now?
LD: I still work long hours, but the character of the work has changed. I now can utilize associates for some of the research and writing for my clients.
HC: What do you think are key qualities for people who might want to go into equine law?

LD: Industry knowledge is key—you must speak the language of your clients in order for them to trust you. People know immediately if you're unable to understand some of their lingo and it does not foster the sense of trust necessary for a successful client/business partnership. Also, I hear a lot that people should go to law school if they love to argue. This really is not the main reason why people should pursue law as a career. It's not like you see on the TV shows, with people in court all the time. Most cases are settled before they ever set foot in a court room for monetary reasons.
HC: What is your equestrian background?
LD: I grew up in Pony club, then competed in pony hunters and the equitation, then moved to eventing and then showjumping. I still ride and show in the jumper ring as often as I can.
HC: What was your undergrad degree in?

LD: Biology and Human Kinetics. I got my MBA and then pursued my law degree.
HC: Did you do any internships or job shadowing that cemented your decision either NOT to pursue a different career OR to pursue law as a career choice?
LD: I did a few internships with veterinarians—I originally thought I had wanted to go to vet school and be an equine vet. While riding in the truck with one vet at home in Canada, he asked me if this was the life I wanted. He hadn't taken his wife to dinner in seven years! The vets up home are different than those here in Kentucky as they treated all sorts of animals, both large and small. Though I really wanted to work solely on horses, it really got me thinking. Though I still work hard, I have a bit more of a work/life balance than I would have if I were a vet who worked on all sorts of animals.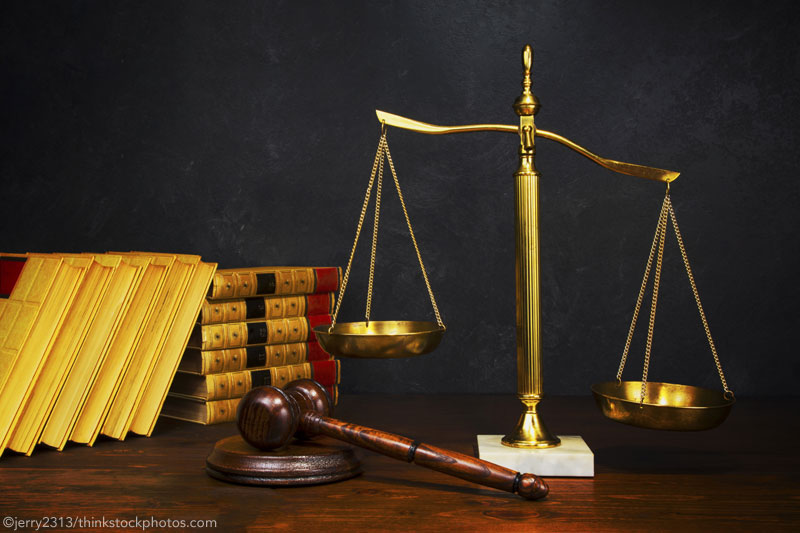 HC: Do you have a day-to-day routine?
LD: There is no such thing as a "routine" in a law practice, which makes it perfect for someone like me who has possibly developed adult ADD!
HC: Are all your clients based in Kentucky?
LD: No, I have both national and international clients. Some clients I only see when I travel!
HC: Do you feel that this job could be done anywhere in the U.S., or does the person need to be located near an equine hub such as Florida or Kentucky?
LD: There are definite advantaged to being located in an equine hub. With the availability of cell phones and email, you can really practice from anywhere once you're established, but you need to have good training with other top lawyers, and most of them are based near these hubs. You also need to establish expertise as a lawyer before you can cultivate clients. For example, you can be a great business lawyer or litigator, but then you have to focus on clients in the equine business. You have to be a technician of the law first.
HC: Do you travel for your job at all? If so, about what percentage of your job includes travel?

LD: I do travel some – some for clients, some for racing or to international equine events. You have to go where your clients are, whether that's Wellington, the World Cup, Breeder's Cup, etcetera. I also travel for conferences. Litigators travel more because of the depositions, trails, etcetera.
HC: What is your favorite part of your job?
LD: The clients. I am very fortunate to call most, if not all, of my clients my friends. Of course I love the horses and being able to attend the equine events for work or pleasure, too!
HC: What is a difficult part of your job?

LD: Clients who are in litigation. Most of my clients are also my friends and it's difficult to see them stressed and worried.
HC: What is one thing you learned or know now you never would have expected?

LD: I did not expect that so much of my practice could center on the equine world.
HC: What advice would you give people who are interested in pursuing equine law?
LD: Attend the best law school you can. Clerk with the best law firm that has an equine partner. Be a technician in an area of the law that interests you, such as business transactional, commercial litigation, etc. Be patient. It takes 5 to 10 years to develop a practice—it doesn't happen overnight.

Liked this article? Here are others on careers with horses:
Horse Industry Careers: Saddle Fitter
Careers in the Horse Industry: Equine Masseuse
Careers in the Horse Industry: Horse Show Manager
---
Sarah Coleman has a soft spot for chestnuts with chrome, including
her off-the-track Thoroughbred that she competes in the hunters.
Based in Lexington, Ky., she is the Director of Education and
Development for New Vocations Racehorse Adoption Program.