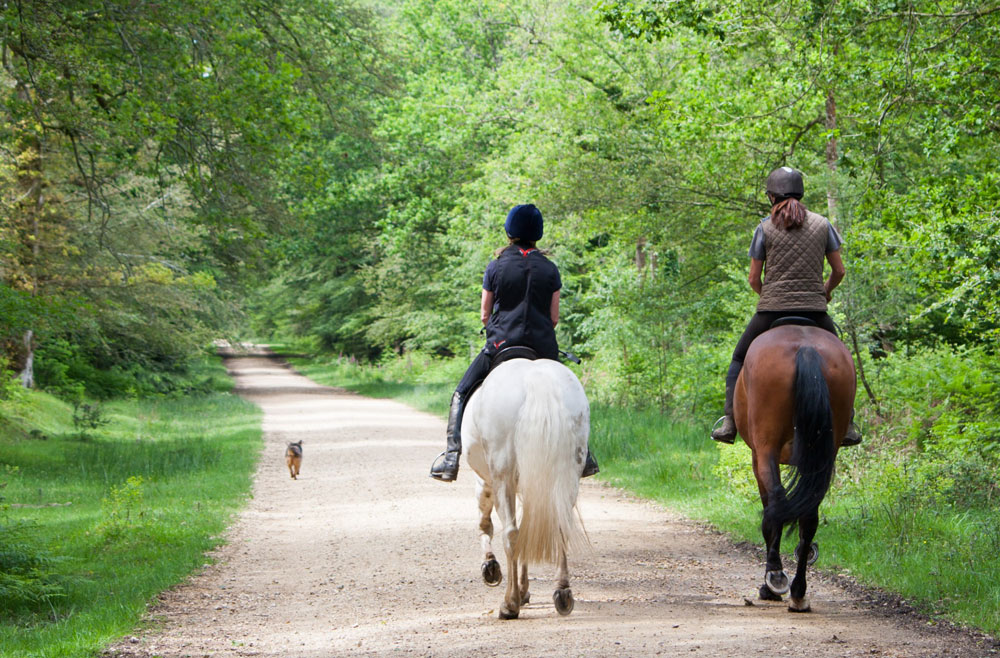 Horse Back Riders
via publicdomainpictures.net
If you are looking for someone to trail ride with, don't be overeager and accept an invitation from just anyone. Make sure your prospective companion has the same idea as you when it comes to an enjoyable trail ride.
Ask your potential trail buddy the following questions to see if your answers match:

What is your horse like on trail? If you have a nervous, high-strung horse that you struggle to keep calm out on the trail, you probably don't want to ride with someone who also has a nervous horse. The two will feed off each other, making your experience stressful rather than relaxing.
How fast do you want to go? If you are the type who wants to stroll along on the trail relaxing and enjoying nature, or if you are worried about controlling your horse at speeds faster than a walk, make sure your riding buddy is OK with just walking. Some people like to ride fast on the trail. Be sure you both want the same thing.
How long do you like to ride? Some riders think 45 minutes on trail is more than enough, while others want to be out for hours. Agree on the amount of time you will spend on the trail before you set out.
Where do you want to ride? If you have access to trails with varied terrain, find out if your prospective trail buddy wants to ride in the hills, through water crossings or on suburban bridle paths.
It also doesn't hurt to watch how your potential trail partner rides and handles her horse around the barn. Take note as to whether she rides well, seems considerate of others and is concerned with horse and rider safety.
Back to The Trail Rider's Social Network >>
---
This article originally appeared in the August 2011 issue of Horse Illustrated. Click here to subscribe.