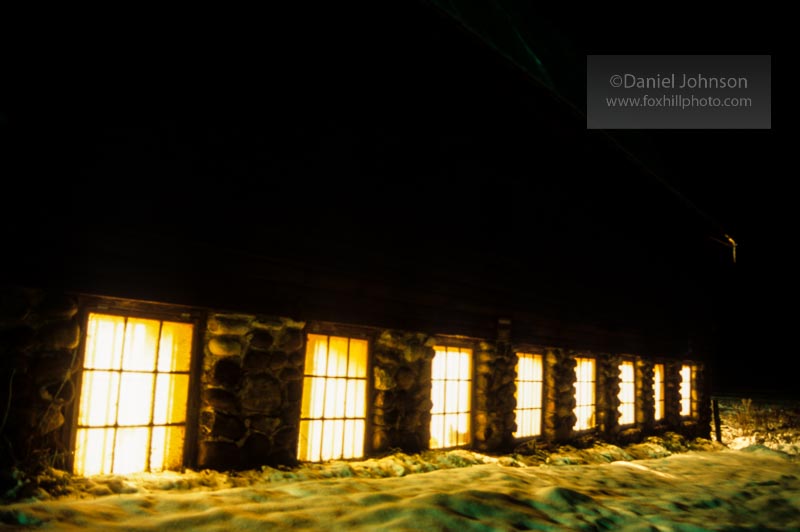 Christmas morning is a little different for people with horses and other farm animals. Just because we get the day off from work doesn't mean we get the day off from the barn. And who wants to be off from the barn, anyway? For many horse owners—including me—it's a wonderful addition to the day.
Sometimes it's easiest and most pleasant to get up early—way before the excitement, noise, and festivities –and spend a few quiet moments doing the barn chores prior to the fun to come.
I love bundling up against the cold and going to the barn while it's still dark out. Sometimes there are cold winter stars still in the sky, but many times it's cloudy and the sky is blank. I enter the barn with a flashlight, bang the snow off my boots, and flick the light switch. The warm bulbs chase away the darkness, revealing sleepy horses who blink from the sudden light until their eyes adjust.
There are a few low nickers from down the hall; in another stall you can hear someone who was lying down get to their feet. It's as if they're all saying, "You're here early? Great! Feed us!"
It's always pleasantly cozy in the barn around Christmas, and I usually take that feeling one step further by clicking on the barn radio—very softly. It doesn't matter what station I tune to—on Christmas day (around here, anyway), every station is playing Christmas music. Stopping at a random station leaves Bing singing White Christmas and makes the mood in the barn seem very calm and warm—but still with the knowledge that Christmas Day is just beginning.
Open hay bales, check water buckets, sweep. Once they've all been fed and the other chores are finished, the barn becomes a combination of happy chewing and Christmas music.
It's fun to linger for a few minutes, watching and listening, but outside, the day is just beginning to dawn and the Christmas festivities at home are about to start. It's so wonderful to be able to spend the day having Christmas with family, but it's also nice to have this early morning moment with the "equine family," too. Then it's back to the house, where more happy moments await. Before I go, I call "Merry Christmas, ponies!" to each of them down the hall.
The sound of happy chewing is the only answer.