The world is constantly talking about how social media has changed our lives. And there are frequent discussions among medical health professionals, parents and young professionals about the positives and negatives of this relatively new channel of communication.
The concept of oversharing is one popular aspect of the social media discussion. What should be kept private? What is fit to be shared with the entire world? What are you comfortable sharing with the world that can never truly be deleted from the Internet?
Well for me – I see no risk in inundating my feed with horses.
I must confess that at times, I am a horsey oversharer. I document things on social media that non-horsey people don't appreciate. If a non-horsey person visited my twitter page, I think they would be a combination of uninterested and genuinely confused as to why I was sharing my horsey escapades with the Internet.
I am here to say that I am a proud equestrian. And I bet you are, too. Or perhaps you know someone who is. I will continue to share more than the non-horsey world cares to know because I'm horse crazy, and that's what horse crazy people do – talk about horses. Social media is no exception.
Confession #1
I took a video of Gabby rolling. I'm glad I did. She was super overweight at the time and I found it quite intuitive of her to do it on the hill so she could roll all the way over.
---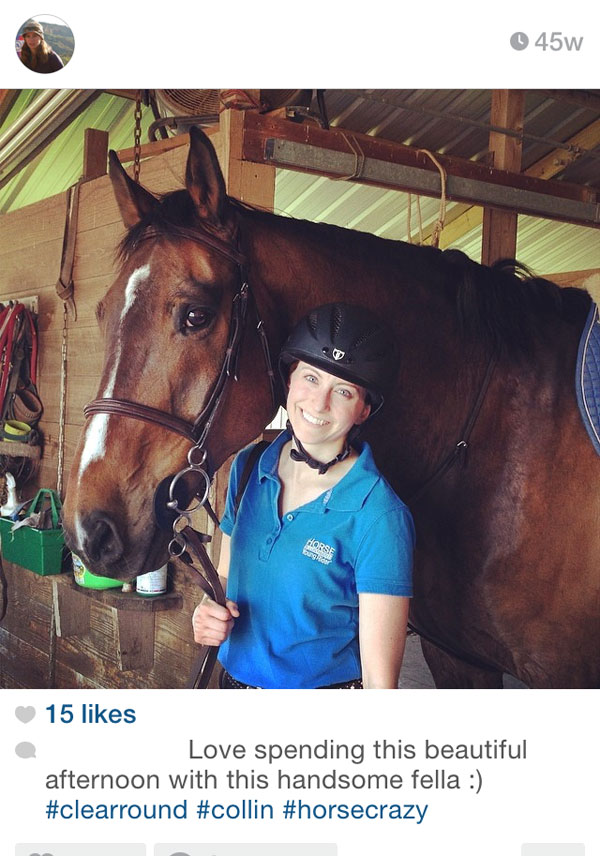 Confession #2
I took a portrait photo with my horse – my eyes are open. His ears are forward. His eyes are open. It's a miracle!
---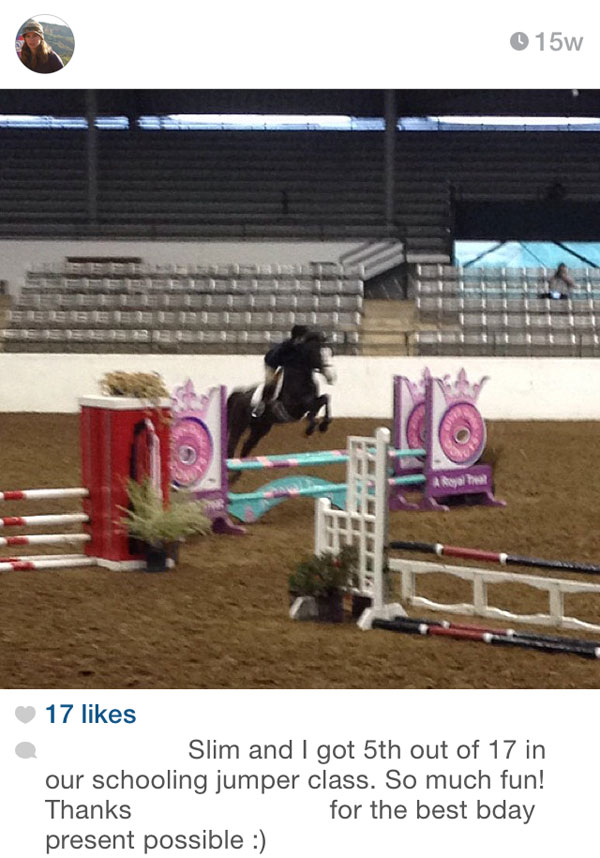 Confession #3
We jumped a clear round! Yes this is a big deal. It is slightly complicated to explain why that can be a difficult task.
---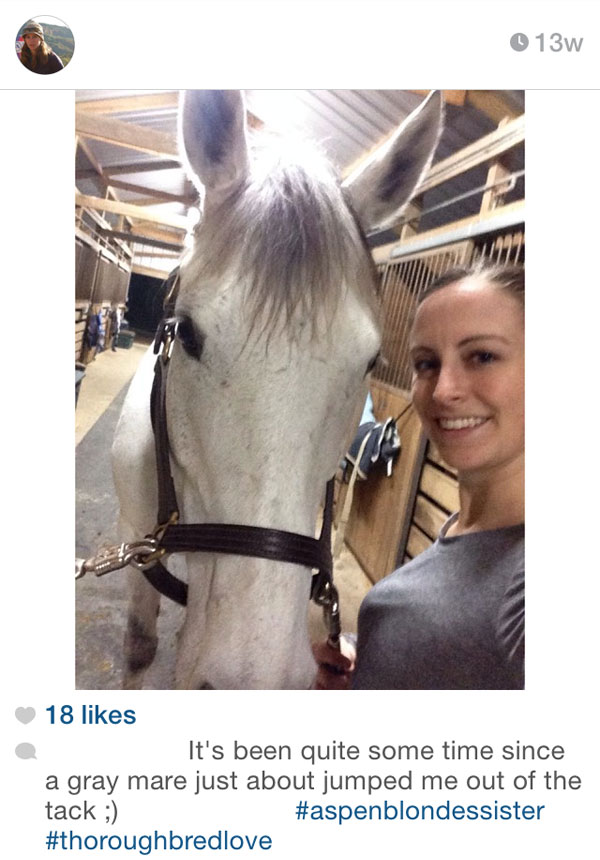 Confession #4
We took a selfie. We meaning me and my horse. I guess technically I took the selfie. I'm sure if my horse had been able to assist, she would have ensured that her nose wasn't cut off.
---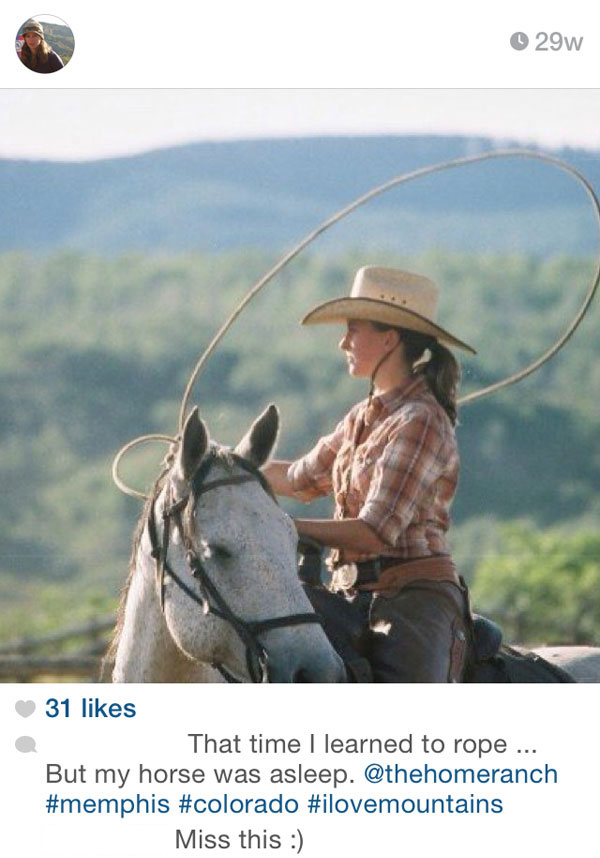 Confession #5
My #throwbackthursday or #flashbackfriday … or #waybackwednesday … whatever mine is, it involves horses.
---
Confession #6
My horse's ears aren't forward and I'm still posting the picture – with a comment about a successful shoulder-in execution in our lesson. I didn't always know what shoulder-in was, so I know my nonhorsey friends have zero clue about what this is.
---
Confession #7
Beautiful day shots often include sunsets. Mine include cute horsey heads checking out the evening breeze. I am not ashamed.
What about you? What horsey things do you shamelessly share that your non-horsey friends just don't get? Tell us about it in the comments below.
Liked this article? Here are others you'll enjoy:
Through the Ears, Through the Year
Horse Photography Tips
The Five Horse People You'll Meet on Facebook
---
Allison Griest is a freelance writer based in Texas. Follow her on Twitter: @allisongriest.