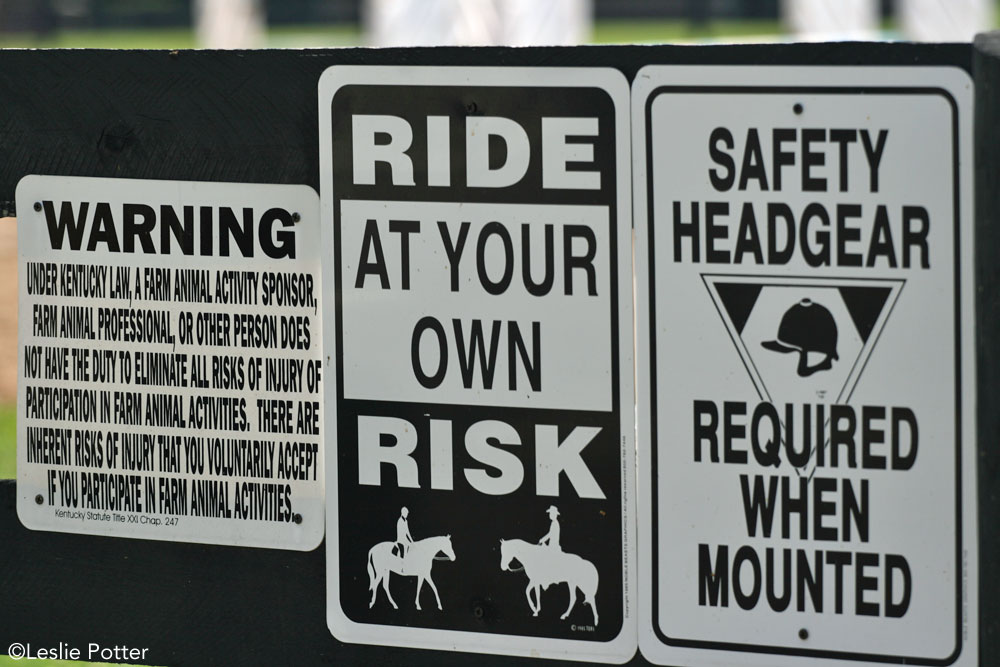 If you provide horses for others to ride, allow others to ride on your property or sponsor equine activities (like fox hunts, horse shows, trail rides, lessons, hay rides, et cetera), signed release forms are a necessity. If you are the one borrowing or renting a horse, riding on another's property or attending an equestrian event, a release will limit your rights to recover damages if you are injured.
If you decide to use a release, determine what information should be included: The name of the equine professional (or sponsor), the name of the participant and the date. If the participant is going to be involved in the activity on a repetitive basis (lessons, for example), a statement that the release is effective until cancelled or amended in writing and signed by both parties should be in the release.
If you are in a state that requires the liability act warning language, be sure to include that in your contract. If the participants are minors, require the parents to sign the release.
A statement that the participant releases the professional or sponsor from liability for injury or death that may occur from the horse activity should be included. Many releases list the specific risks that are "inherent" in equine activities, such as the horse spooking, shying, bolting, rearing, bucking, running, suddenly moving, biting and so on. A statement that the participant is knowingly assuming those risks should also be included.
Keep in mind that laws (and their contract requirements) vary from state to state. A release that is appropriate in one state may not be in another. The list above is not all-inclusive and may not include everything that should be in your release. To ensure the best protection, consult with an attorney familiar with the equine liability laws in your state.
This article is not intended to constitute legal advice. If legal advice or other expert assistance is required, the services of a competent professional should be sought.
Tonna Tharp Farrar of The Farra Firm LLC in Kansas City, Missouri, has a nationwide equine law practice where she brings practical knowledge of the horse industry from owning, showing and breeding horses over the past 20 years to the legal profession. She currently competes at AQHA shows with her horse, CJ Sharp Chuter.