Laurie Carlson's introduction to We Can Ride, a non-profit therapeutic riding organization in Minnesota, was straightforward enough. She had always been, as she says, "horse crazy," and volunteering with the organization enabled her to spend time with the animals she admired.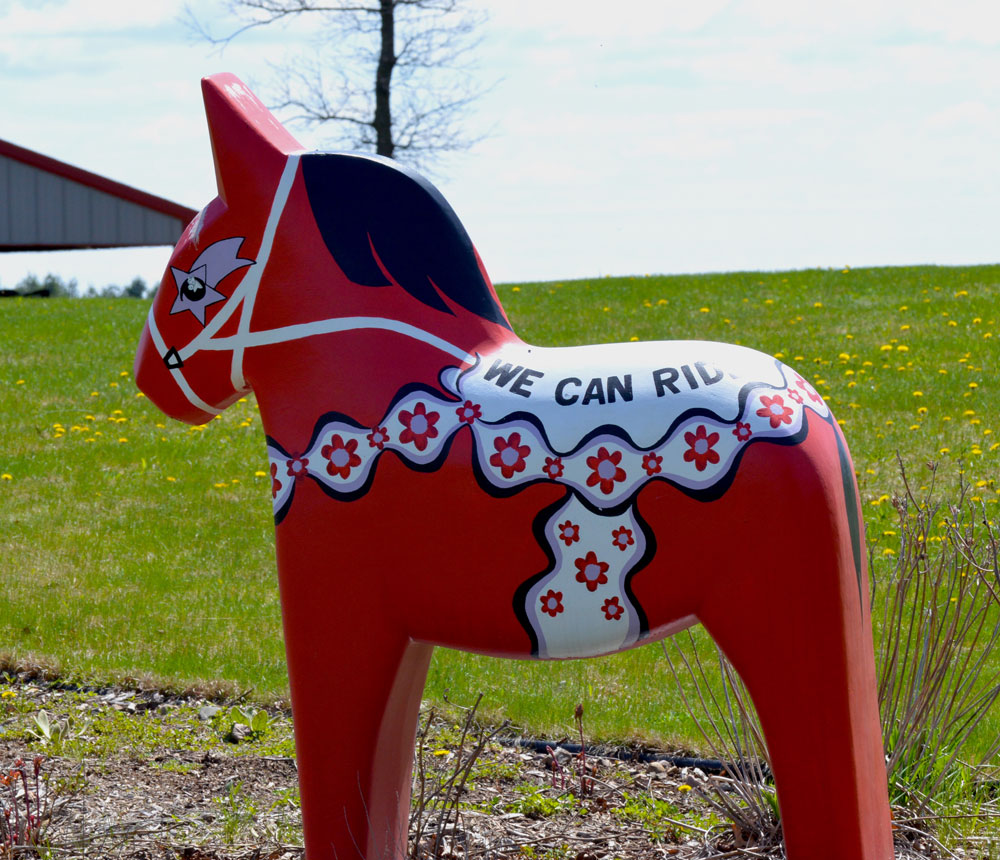 What started as fulfilling volunteer work within the horse world, however, led Laurie to her true passion– helping others. As she says, "you come for the horses; you stay for the people." Laurie so enjoyed volunteering with We Can Ride that she soon took on the chair of the board position for eight years.
The next chapter in her story parallels the famous "If you build it, they will come," line from Field of Dreams.
In 1996, Laurie decided to dedicate even more of her life to We Can Ride. She and her husband, Bill Voedisch, purchased land in Marine-on-St. Croix, Minnesota, in order to offer a second location for We Can Ride riders and volunteers, across the Twin Cities from its flagship location.
Offering a second location from her home took more than simply opening the barn doors to the organization. Not only did Laurie and Bill need to build a farm and barn on their new land and acquire horses for the program, but Laurie also committed to the rigorous training program We Can Ride requires its instructors to complete through Professional Association of Therapeutic Horsemanship (PATH International).
Laurie happily stepped up and worked to attain certification. She spent countless hours volunteering in many of the volunteer positions. She also took classes, exams, and attended an intensive therapeutic riding conference. Finally, in 2004, she became officially PATH certified.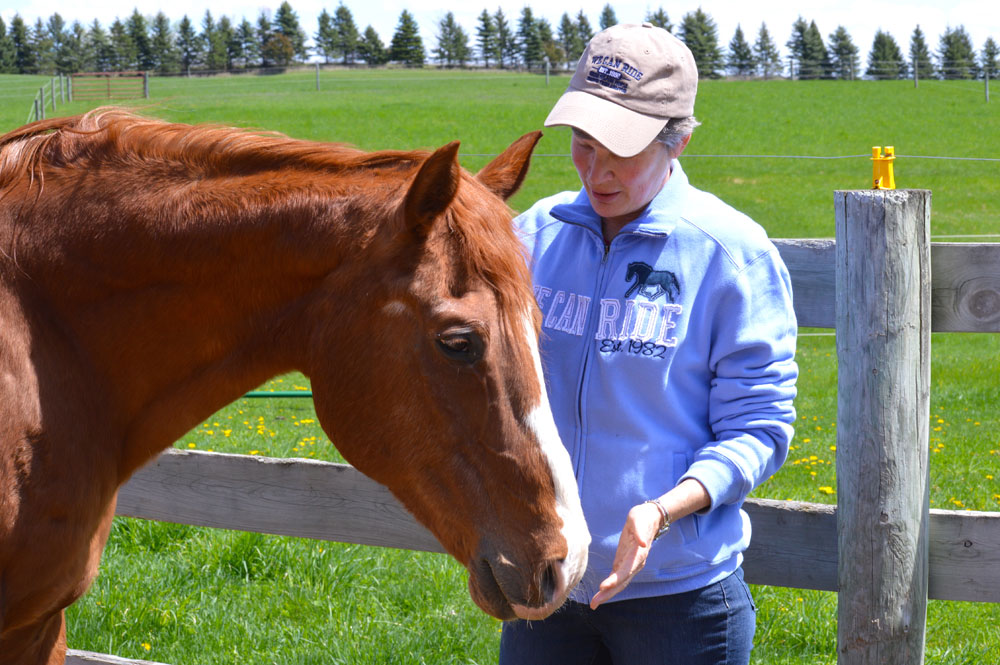 The Power of Horses
According to PATH International, "therapeutic riding uses equine-assisted activities for the purpose of contributing positively to cognitive, physical, emotional and social well-being of people with disabilities." Many riders of all abilities would likely agree that nothing clears the mind like a good ride.
Riding offers people with various disabilities—some of whom experience mobility atop the horse for the first time outside of a wheelchair—a sense of accomplishment and freedom. The program focuses on helping each rider achieve goals tailored to his or her abilities and needs. Riders with physical disabilities, for example, often show improvement in flexibility, balance, and muscle strength.
There are mental health benefits too. Laurie explains that for some riders, the session goal may be to take them off lead, so that they can further develop their confidence and a sense of independence, she explains. For another rider, the goal of an entire eight-week session might be to help him or her say "whoa."
In fact, it's a story like this that Laurie remembers fondly. One summer, she and the volunteers worked for an entire session to help a non-verbal rider say "walk on." The memorable moment arrived at the end of those eight weeks, when the young man said, "wa"– the closest he had ever come to saying "walk." "I'll never forget it," Laurie smiles, tearing up a bit.
Trusty Steeds
The volunteers and instructors are crucial in managing the program, but it wouldn't exist without the horses. "The horses who end up here are true gems," Laurie explains, beaming at the four gentle horses who make her farm their home and have found their second calling with We Can Ride.
Horses must meet many requirements in order to be accepted into the program. Each horse must be calm, adaptable, people-oriented, and virtually unflappable. If the horse appears to be a good fit, he or she begins a trial period before being officially accepted into the program.
One can imagine that the treasured horses, like the riders and volunteers, also gain a sense of accomplishment by working with the program. Many of the We Can Ride horses are retired from their previous work, be it barrel racing, showing, or just about any other role the equestrian world has to offer, or they may be donated by an owner who can no longer care for them.
Laurie notes that participating in We Can Ride gives these trusty steeds an invaluable purpose as well as "top notch care and endless love from riders and volunteers."
The special horses are an incredible part of the program, but as all the volunteers will tell you, the relationships they develop with the riders and the other volunteers keep them coming back for years and bring them lasting joy.
Memories and lifelong bonds have led Laurie to devote much of her time and effort to the cause. It's people like her who can inspire the rest of us to do our part by promoting the countless therapeutic benefits of horses. There's nothing like the power that comes from people and horses working together.