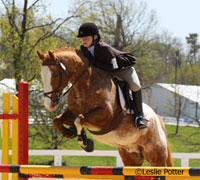 A good horse is a good horse, regardless of who its parents are. Still, once you've spent some time in the horse world, you might find yourself developing an affinity for a particular breed of horse.
The docile American Quarter Horse is the most popular breed in the world. Clearly, its docile nature and dominance in western sports have earned it plenty of fans. But if you're committed to English sports, maybe Thoroughbreds or one of the European Warmblood breeds is your cup of tea. Or it could be the personable Morgan, the stunning Arabian, the smooth-gaited Rocky Mountain Horse or any of the other beloved breeds you'll find today.
Sometimes all it takes is a single horse to win you over for a particular breed. If you learned to ride on a Shetland Pony or an American Saddlebred, that exposure is likely to stick with you. Or if your friend's kind Appaloosa helped you get over a bad riding experience, you may have a soft spot for spots.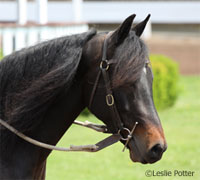 Of course, if you've found that your favorite equines have been grade horses, those of mixed or unknown parentage, the non-breed could be the breed of choice for you.
Click "Submit a Comment" below and tell us what breed of horse is your favorite, and why. Some of the responses may be selected for a future issue of Horse Illustrated.
One selected response may be selected by the editors to win a monthly prize! If you would like to be eligible for the prize, please include your email address in the comment form (email addresses are not publicly displayed.)
See all HI Spy Questions >>