There are countless options available when it comes to finding a ranch vacation getaway. So how do you pick the perfect one?
We talked with Jody Dahl, owner and marketing director of Top50Ranches.com, to bring you tips for selecting the right ranch and making the most of your trip.
"Top 50 Ranches is a resource to help guests find ranch vacations," explains Dahl. "No ranch is the same, so we help you find the right one so you get what you're looking for."
The first step is deciding what type of ranch you want to visit. There are dude, guest, working, family and luxury ranches that are waiting to offer you the experience of a lifetime. We have some suggestions to showcase the variety of options, but a little research will help you hone in on your ideal ranch.
Guest Ranch
Guest ranches are geared toward both experienced and beginner riders looking to spend time in the saddle.
Bull Hill Guest Ranch is located in northeastern Washington state. Sitting at the foothills of the Rocky Mountains near British Columbia, Canada, Bull Hill Guest Ranch offers panoramic views of Idaho, Lake Roosevelt and Canada.
Photo courtesy Bull Hill Guest Ranch
Bull Hill is part of a working cattle ranch that encompasses more than 50,000 acres of mountain landscapes. You can take part in cattle drives and trail rides, and the ranch's private lake offers fly fishing for rainbow trout.
You can also look forward to boating, trap shooting, bird and wildlife viewing, mountain biking, western dancing, horseshoes, scavenger hunts, hearty meals and more. After a morning of activity, you can spend your afternoon in the hot tub and look forward to an evening around a campfire.
www.bullhill.com
Dude Ranch
Located in Milford, Pa., Malibu Dude Ranch offers rustic luxury accommodations, rodeos in the summer, and a chance to participate in cattle drives. This 800-acre ranch is in the Pocono Mountains of northeast Pennsylvania. If you're looking to discover the cowboy lifestyle with horseback rides on scenic mountains in a mature forest, this could be the ranch for you.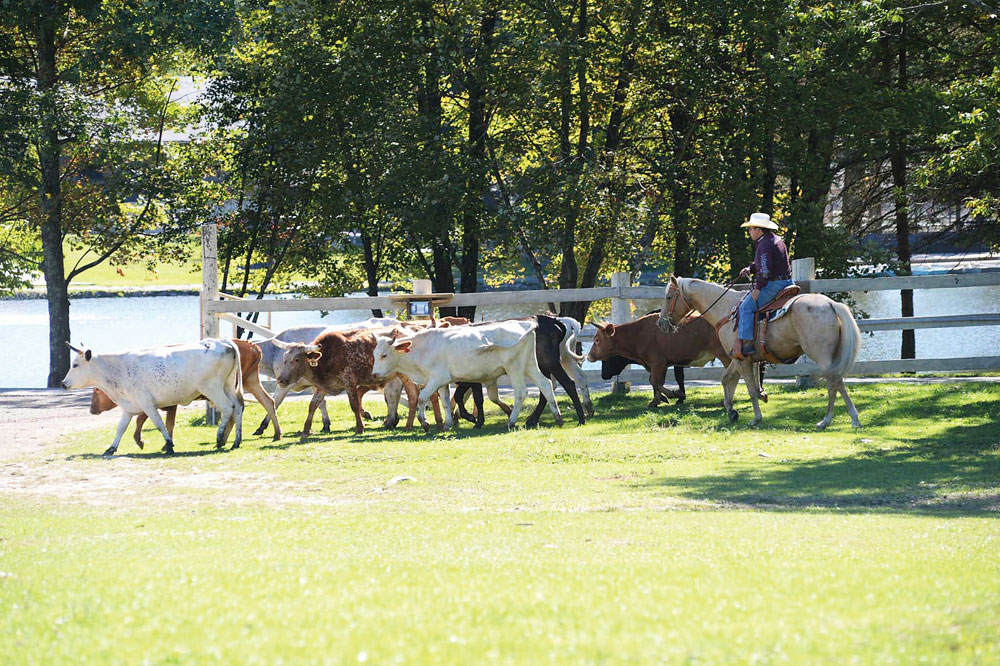 Photo courtesy Malibu Dude Ranch
Malibu Dude Ranch offers horseback riding, a rifle range and skeet shooting, fishing and ice fishing, row boats and paddle boats, archery, mini golf and an indoor pool.
www.malibududeranch.com
Working Ranch
If you want to experience an authentic cattle drive, Double Rafter Cattle Drives could be exactly what you're looking for.
Photo courtesy Double Rafter Cattle Drives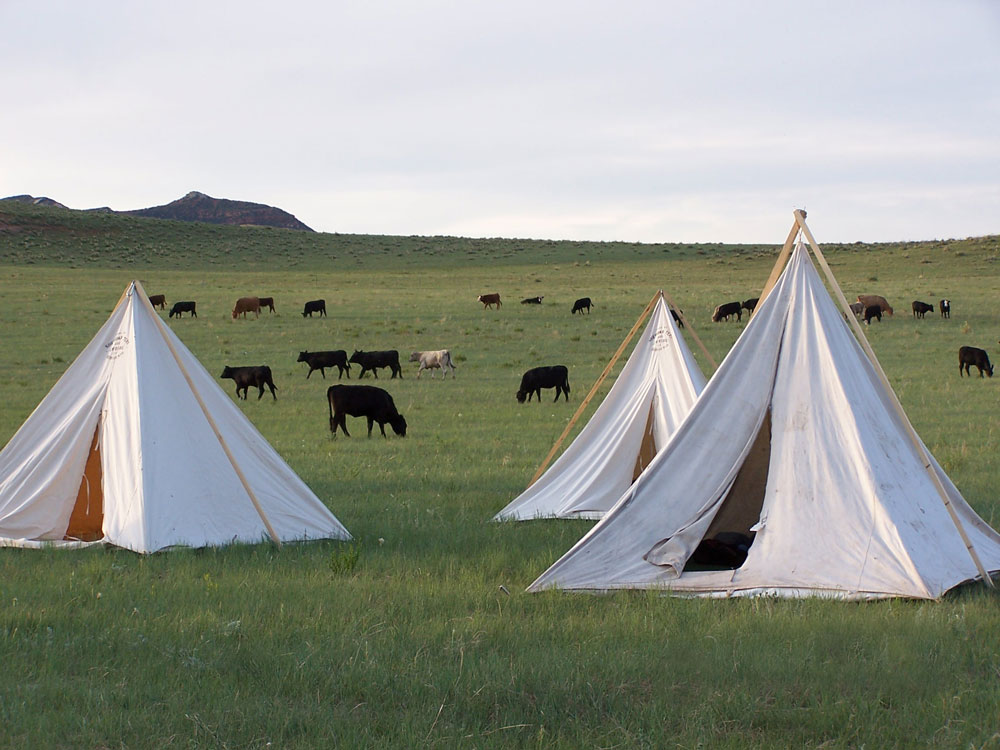 Photo courtesy Double Rafter Cattle Drives
A family-owned working cattle ranch located in Ranchester, Wyo., Double Rafter Cattle Drives invites guests to join one of six summer opportunities when they move their cattle to new pastures as part of their rotational grazing. You'll spend your time moving cattle and sleeping under the stars—a true cowboy experience.
www.doublerafter.com
Family Ranch
In the San Isabel National Forest near Buena Vista, Colo., Elk Mountain Ranch offers a dude ranch getaway for families. With a full kids' program for children ages 3 to 7 years old, as well as ranch activities for children 8 and older, Elk Mountain is a great family destination.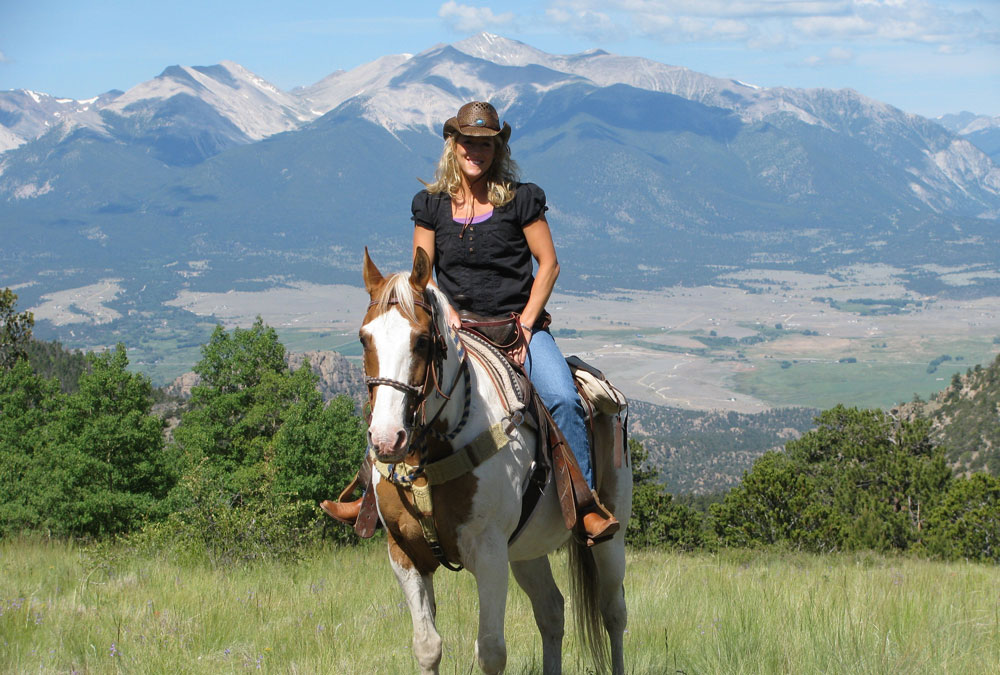 Photo courtesy Elk Mountain Ranch
At an elevation of 9,600 feet, Elk Mountain is Colorado's highest guest ranch. You can expect beautiful views, great meals and fun activities. These include horseback riding, white water rafting, trapshooting, marksmanship, archery, trips to Aspen, hiking, fishing, mountain biking, hay rides, square dancing and more.
www.elkmtn.com
Luxury Ranch
Lone Mountain Guest Ranch is located in Big Sky, Mont., and offers horseback riding, hiking, canoeing, Yellowstone National Park visits and more.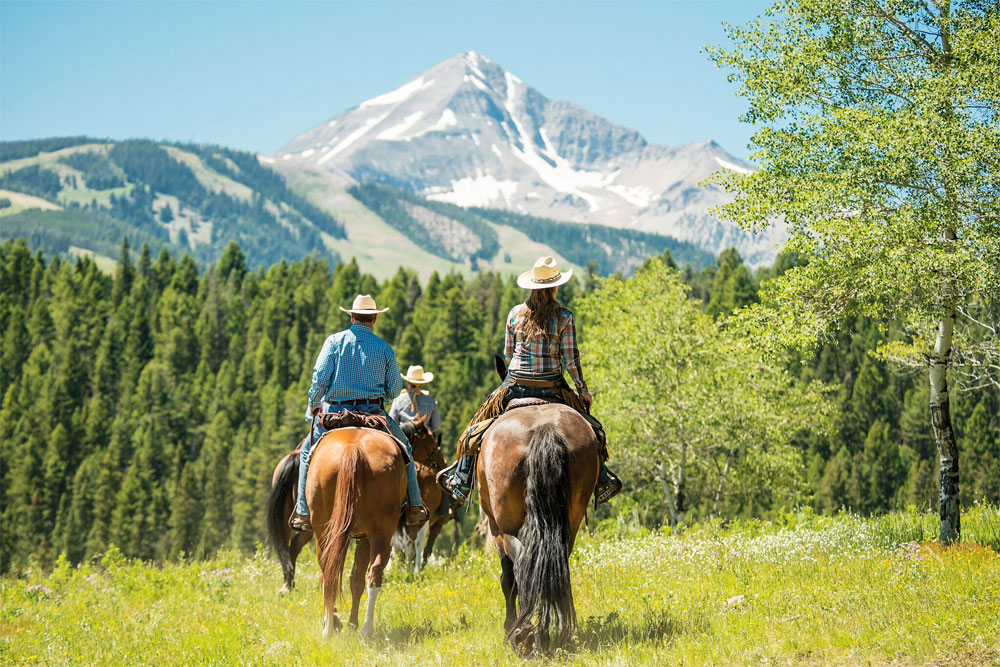 Photo courtesy Lone Mountain Guest Ranch
For some, horseback riding is the ultimate luxury, while others may seek spa pampering on their vacations. At this luxury ranch, you can get both. After some time in the saddle, guests can schedule a relaxation massage or deep tissue massage.
www.lonemountainranch.com
When to Book
Because there are so many ranches that offer incredible vacations, you have flexibility when booking your stay.
"Some people choose to book six months in advance, and others book only weeks prior," says Top50Ranches.com owner Jody Dahl.
If you know exactly what you want and where you want to go, book sooner rather than later. Many ranches only host a small number of guests each week, so booking early will ensure you get the week that works best for you.
Typical peak season is May through September, with families opting for mid-June through August.
How to Prepare
One of the biggest things Top50Ranches.com owner Jody Dahl encourages guests to consider is their physical fitness.
"Ranch vacations can be very active," says Dahl. You don't want to be so sore after the first ride that you miss out on other activities. A little gym time before the vacation will make it even more enjoyable.
Make sure to ask the ranch what they recommend you pack. If you're buying new boots or other equipment, remember to break them in before you go.
No matter which ranch you choose, create lasting memories by unplugging your laptop and tucking away your cell phone. Get ready for an unforgettable experience!
Allison Griest has spent summers wrangling in Texas and Colorado.
---
This article originally appeared in the July 2016 issue of Horse Illustrated. Click here to subscribe!