Photos courtesy Maker's Mark Secretariat Center
With summer coming to an end and back-to-school bells starting to clang in Kentucky and across the country, Maker's Mark Secretariat Center has taken on its next class of shining pupils that are earning gold stars through the MMSC's Horse Centered Reschooling Program. In no time, this group of Thoroughbreds will be ready to move on to new homes and second careers.
The superstar on campus at the moment is a 16hh, 2013 mare named Little Latin Lulu aka "Lulu", by Discreet Cat out of Gypsy Lou by Elusive Quality. Lulu is bright, talented and athletic. She moves with effortless grace and jumps with a natural bascule and tidy tucked knees. She is plucky and fiery which means she needs a consistent yet gentle rider. In unskilled hands, Lulu might burn too brightly. But in the right hands, she will excel as a shinning exemplar of the Thoroughbred breed in the show jumping ring or the eventing world.
Lulu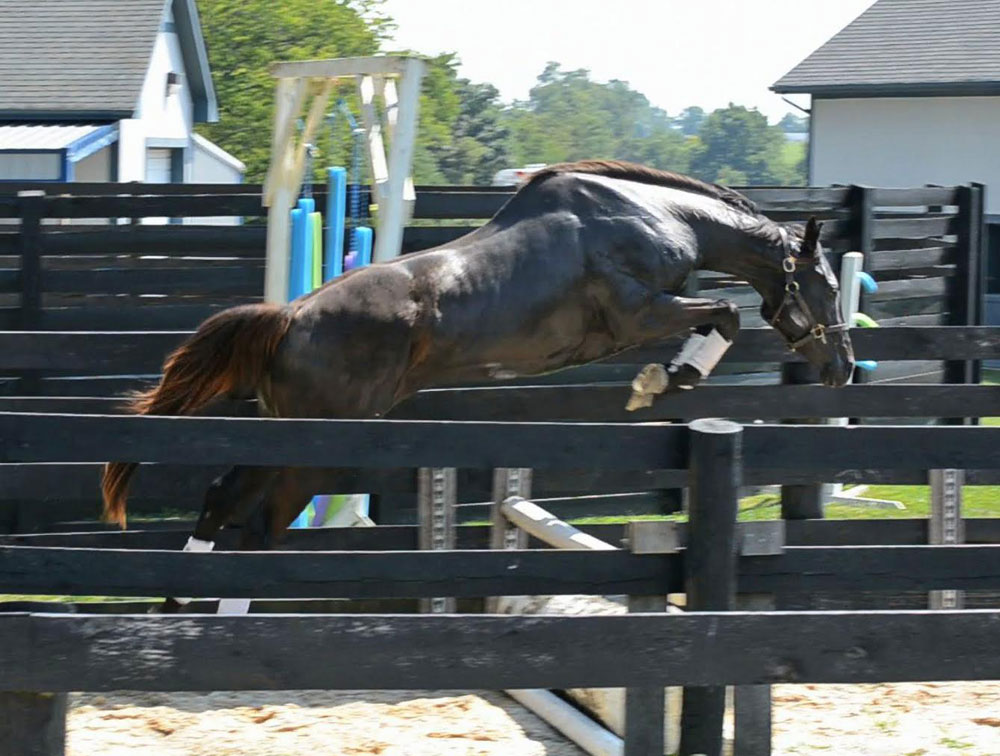 Lulu
Lulu
Lulu
Next, Mr. Viber, aka "Vibe" a 15.3hh, 2011 gelding by Tale of the Cat out of Medina Thunder by Thunder Gulch that $76,225 in his 7 starts, has found that although he can sport an English saddle and bridle just fine, his preference is for Western gear. He has a curious mind and an analytical brain and loves the variety of experiences and terrain found on long trail rides. He has taken up barrel racing with ease, and in two short weeks is cantering the pattern complete with lead changes. The MMSC staff is sure that he would love to have some cows in his life and an intrepid cowgirl or -boy to roam the range.
Vibe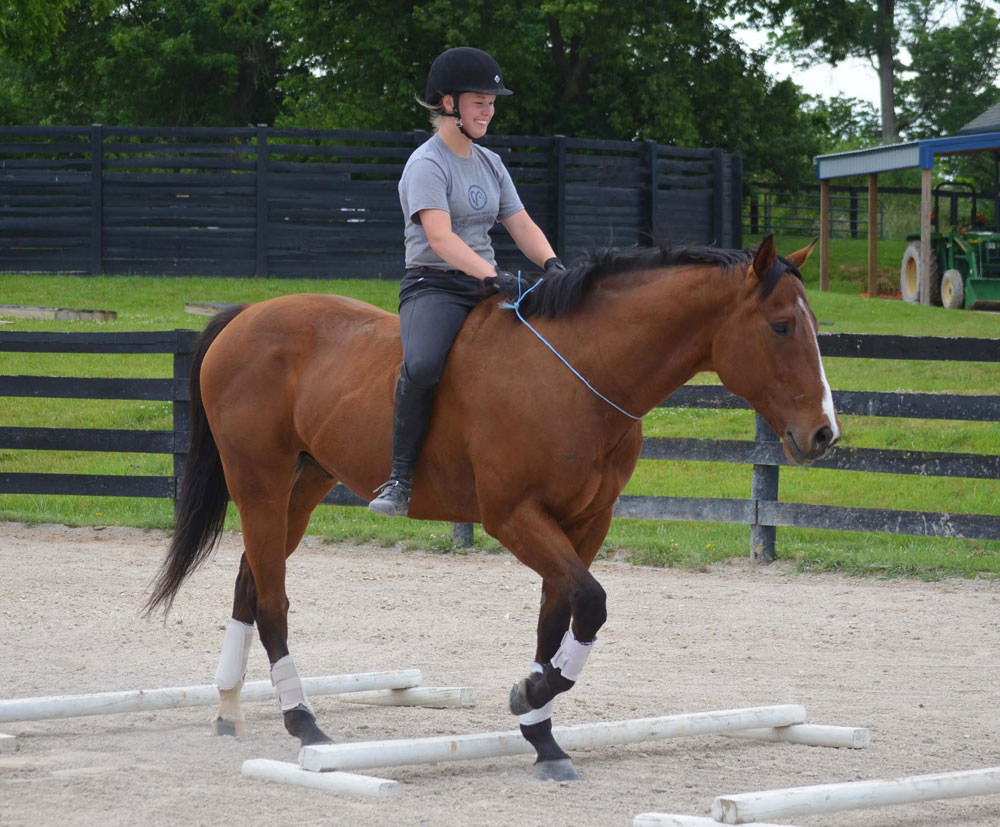 Vibe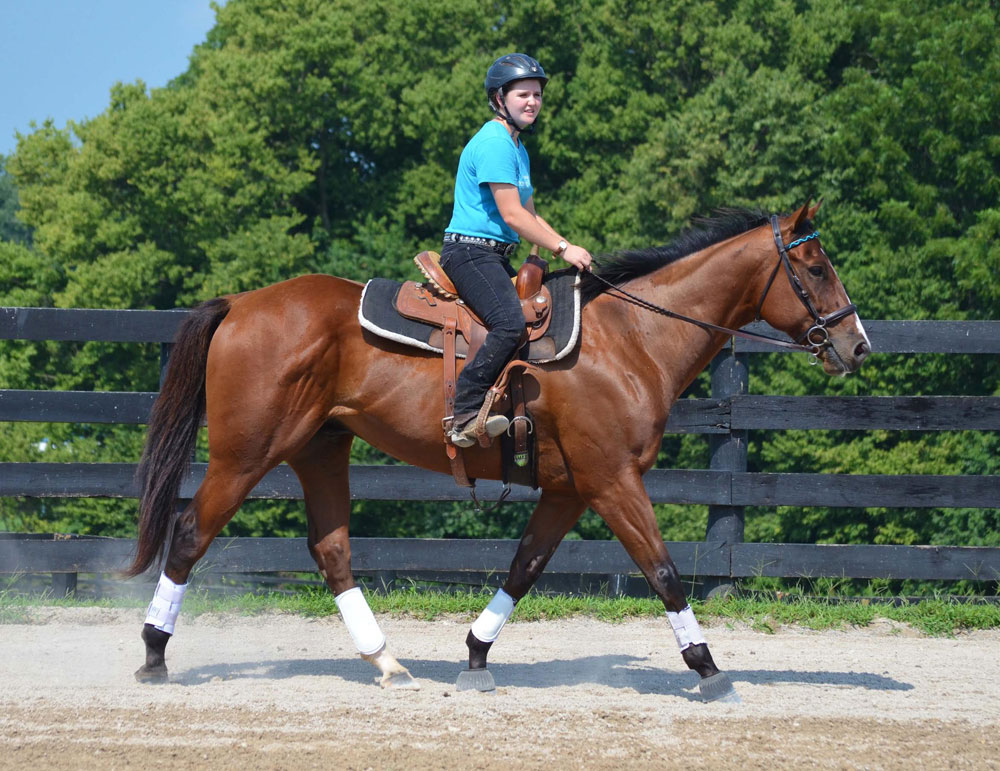 Vibe
Vibe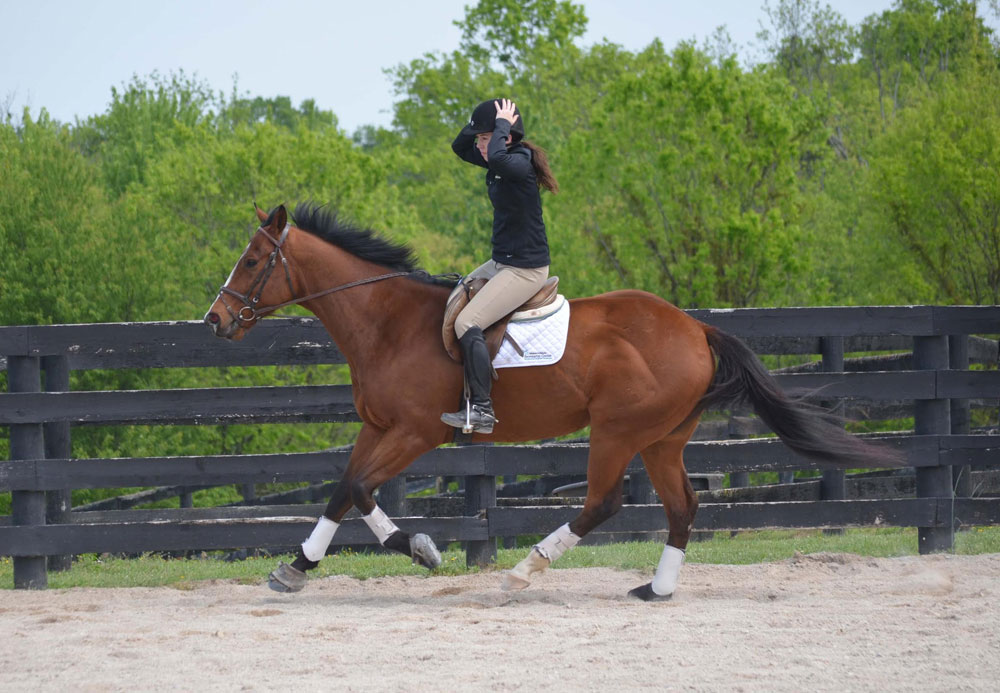 Vibe
Lastly, a horse known for his flashy markings, captivating eye sparkle and ability to make you smile, Significant Edge, aka "Siggie, is an unraced 15.3hh, 2013 gelding by Harlan's Holiday out of Hot Attraction by Pulpit. Siggie is smart, confident and as playful as a ten-year-old boy with a crooked grin and a slingshot in his back pocket. As he's only 3, Siggie needs to be brought along slowly with a fun curriculum that includes lots of hacks and simple ring work. Greater demands like jumping and showing should be goals for next spring or summer. He has a lot of growing to do, both physically and mentally but in due time, this winsome boy will mature into a gorgeous and worthy show horse.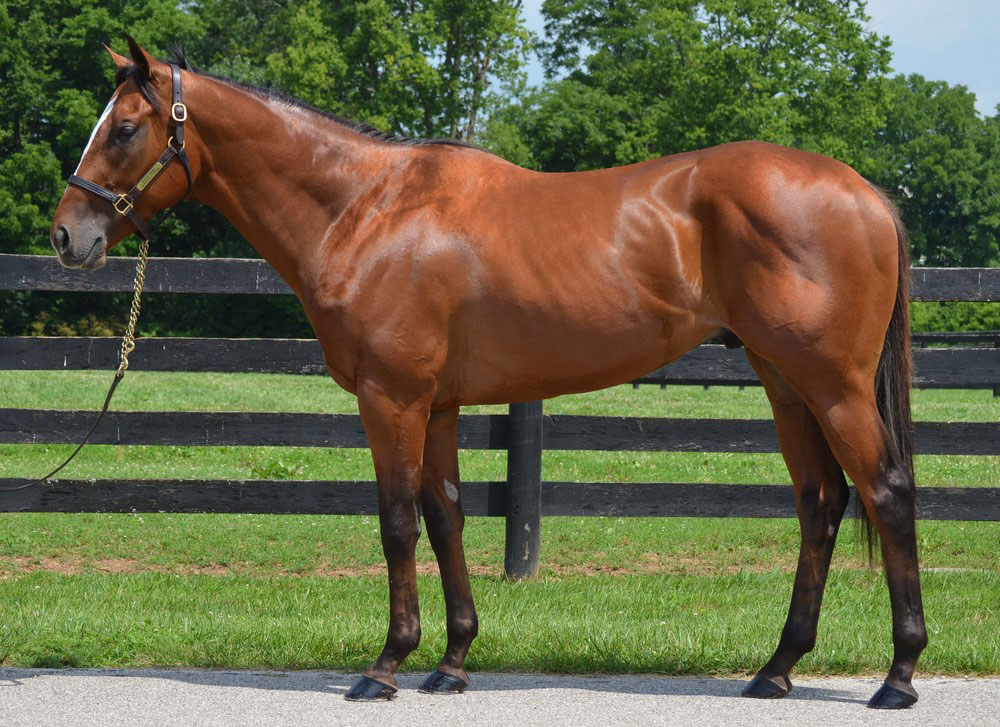 Siggie
Lulu, Vibe and Siggie have come from various upbringings and led different lives yet they are only a fraction of the horses that come to the Maker's Mark Secretariat Center. The MMSC staff work with each horse to target their strengths and weaknesses in order to prepare them for the next phase of their lives—adoption and, hopefully, a happy, and successful second career. Reschooling is just the beginning for these horses. They have been down one road, but have come to a fork and will sally ahead in a new direction with many exciting adventures ahead. Follow along as HorseChannel shares the continuation of their stories upon graduation.