Most of us dream of a horse that will take us wherever we want to go, whether that's winning in the show world, trekking through the wilderness or prancing down the parade route. One woman, Stephanie Rawley, has managed to achieve all of those goals, and on a single horse.
Rawley's story begins in Southern California in 2001, when a friend suggested she start looking for another horse. Rawley's Appaloosa gelding was getting older and it was time to add another horse to her life. Rawley saw an ad for a 1-year-old leopard Appaloosa gelding for sale out of state, and bought him sight unseen from his breeder.
"I always wanted a tri-color leopard Appaloosa," said Rawley. "He was beautiful."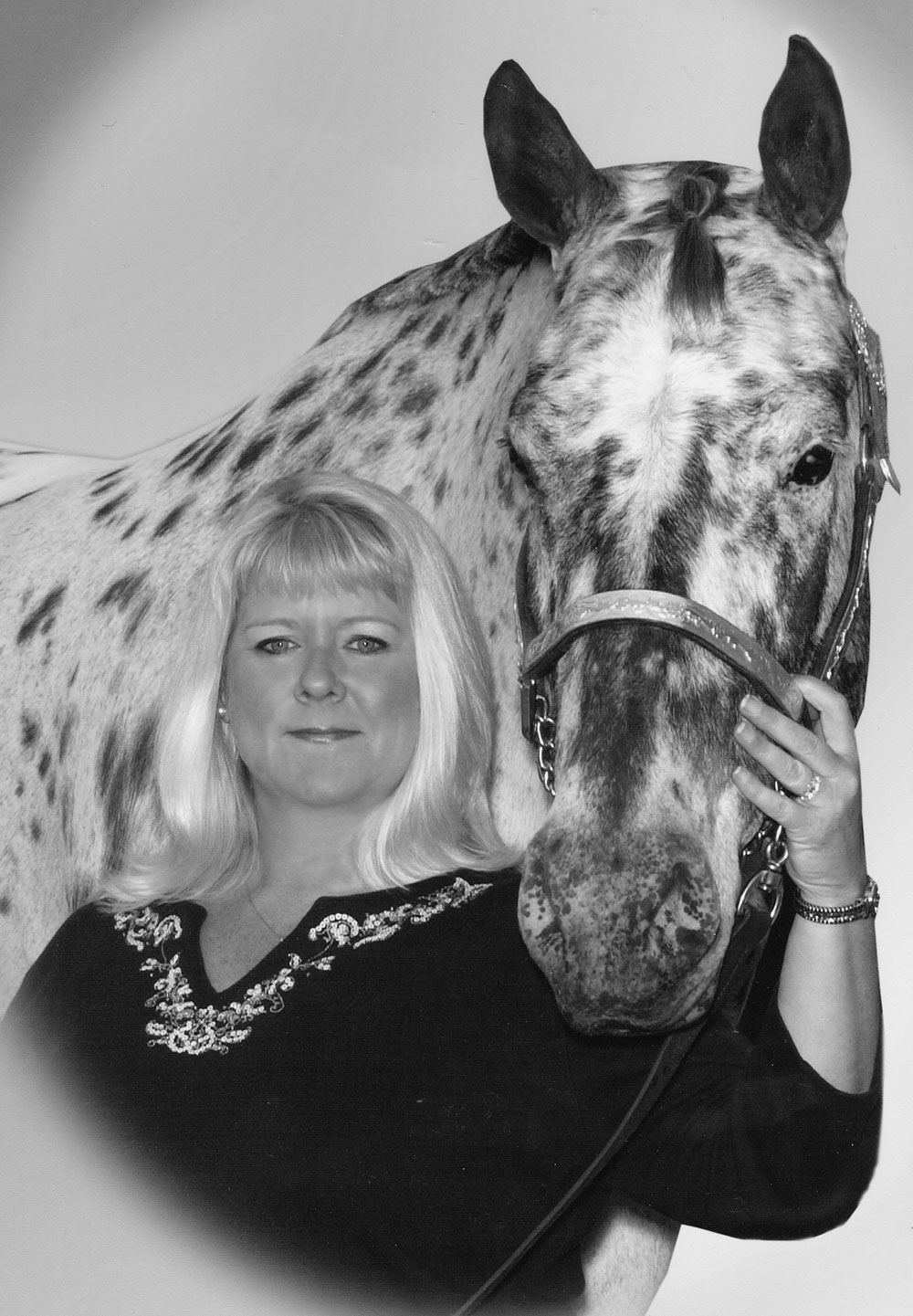 When her new horse, Wyakin Too (aka Flash) arrived, Rawley kept him with her trainer. Managing on her salary as a sales representative for a hydraulic liftgate manufacturer, Rawley worked hard to keep Flash in training during his early years. Eventually, Rawley started showing Flash in halter and showmanship classes at local Appaloosa shows, and discovered that the team had found their niche.
Rawley became a regular on the regional Appaloosa show circuit in 2007 and set her sights on getting to the World Appaloosa Horse Show in Oklahoma City. Rawley wasn't able to afford her own horse property, so she kept Flash at boarding stables.
"There were times when I couldn't afford a trainer, so I just worked with him on my own," she said. "I had studied the work my trainer had done with him, and we practiced by ourselves."
Rawley and Flash showed all year on the regional circuit to earn points to qualify for the World show. Rawley didn't have a horse trailer, so the friends she made in her local Appaloosa club hauled Flash to events.
"I was fortunate enough to make some wonderful friends who helped me," she said. "We have the kindest people in the Appaloosa family. Someone was always willing to give us a ride."
Rawley's hard work paid off, and she and Flash went on to compete at the World Show in 2008.
Flash was only 8 years old when he attended the World show. His regional show career continued for several years beyond that, with Rawley exhibiting him in halter, showmanship and under-saddle heritage costume classes.
Meanwhile, Rawley had always liked the idea of riding in parades, so in 2006, she and Flash added a new activity to their busy lives. As part of the Calizona Appaloosa Horse Club, Rawley and Flash started participating in local parades, with both dressed in heritage costume. Eventually, Calizona applied to participate in the 2010 Rose Parade, and was accepted. Rawley and Flash made their first appearance in the famous parade on January 1, 2010.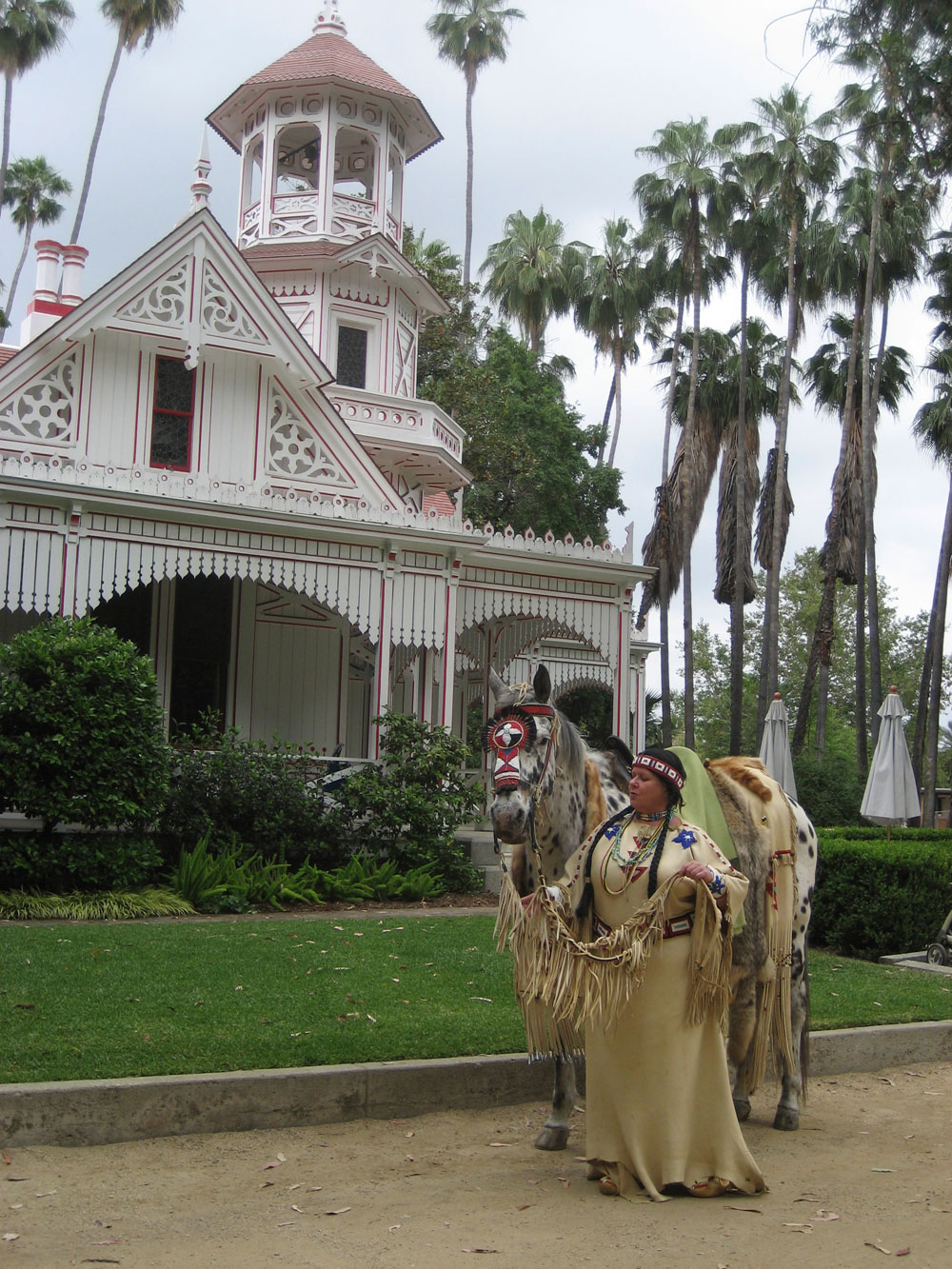 Since then, the two have been part of the Rose Parade three more times. Their most recent appearance was in 2016.
Flash is 16 years old now, and although he's still going strong, Rawley decided to add another horse to the family, an Appaloosa gelding named Sophisticated Smarty, or Smarty for short.
After many years of boarding Flash, Rawley now has her own horse property in Pinon Hills, Calif., where Flash and Smarty are best friends. Rawley and her husband, Larry, trail ride and camp with the horses, taking them to the mountains, the beach and the desert.
Although Rawley started out with Flash on a shoestring budget, her determination to be an active participant in the Appaloosa world kept her going. In the end, all of her horse dreams came true.