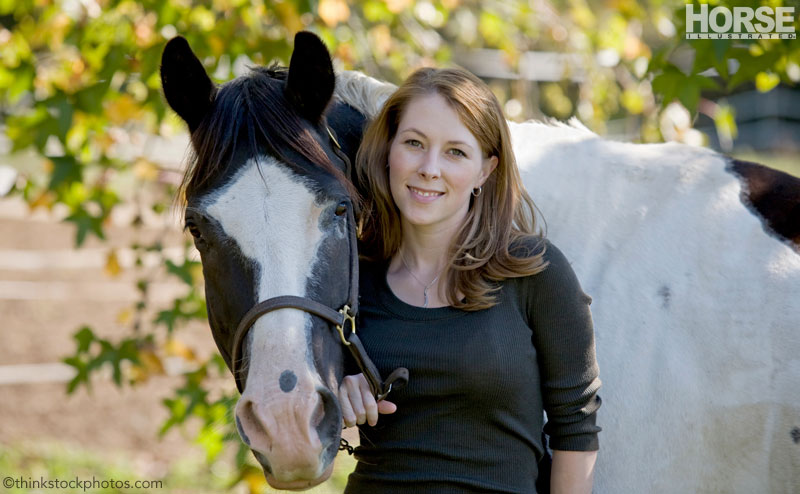 Your horse is priceless, of course, but he's also expensive. Make good spending decisions and you'll be able to afford horsekeeping without skimping on necessities.
Has your horse become one big budget buster? Hold everything! Before you consider selling your horse and taking up goldfish farming, study these do's and don'ts to see if you're making some costly mistakes.
Don't scrimp on basic boarding costs if it means sacrificing amenities like good footing in the arena and an ample, solid feeding program. Good footing helps to stave off soundness issues and injuries, which will not only hurt your horse but also lead to expensive vet bills. And a stable that feeds generous amounts of quality fare promotes good nutrition and health for your horse, extending his life and usefulness.
Do consider the luxury items you're paying for that perhaps you're not utilizing. If you don't ride much at night, why are you boarding at a stable that lights up its arena after dark like a baseball stadium? Your board bill is helping to pay that utility bill.
Do plan well in advance for any show expenses, and begin saving your pennies. Before making a commitment, get a list of potential charges from your coach or trainer. Ask about rail fees, daycare charges and your share of the "splits." These are potentially hidden costs you might not be aware of if you're new to showing.
Don't get yourself into credit card debt! Credit cards flow freely nowadays, and so do the opportunities for using them. Many horse shows now accept credit cards for entry fees. Some breeding farms even let you pay stud fees with the swipe of a card. Wouldn't that be ironic if you were forced to sell your horse to pay off your equine-related credit card bill?
Do haunt the consignment stores for used tack and riding apparel. Even if an item needs a little TLC or some minor repair, it's often far less expensive than buying the same thing brand new. On the flip side, consider holding your own version of a garage sale: a tackroom sale! You and your friends should gather up all those useful yet castoff items such as halters, bits, saddle pads, outgrown clothing and no-longer-needed horse blankets—do some local advertising and sell your lovable junk. Who knows, you might raise enough money to balance your busted budget!
Use our Horse Expense Calculator to find out what you're really spending on your horse.
These are just a few ideas for saving money on horse ownership. Share your thoughts in the comments below.
Liked this article? Here are others you'll enjoy:
7 Money-Saving Tips for Horse Owners
30 Time and Money Saving Tips

---
The author is considering lobbying the FBI task force to determine just where all the horse money DOES go!