If you're searching for a horse to call your own, consider the option of adopting before scouring the classified ads or surfing the internet. Adoption is a rewarding experience, not only for the adopter, but also for the horse that receives the gift of a new home.
Finding the right horse
may take some time, and possibly several trips to the rescue facility. Don't rely on photographs and physical descriptions; it's important to interact with the horses that are available for adoption.
"I never recommend people adopt a horse that they haven't met," says Lori Neagle, executive director of the Kentucky Equine Humane Center (KyEHC). "Sometimes they don't bond, or there might be another horse they like even better. We always encourage people to groom the horse, lead him and get a feel for how they're going to relate to the horse." Once you've found that special horse, the adoption process begins.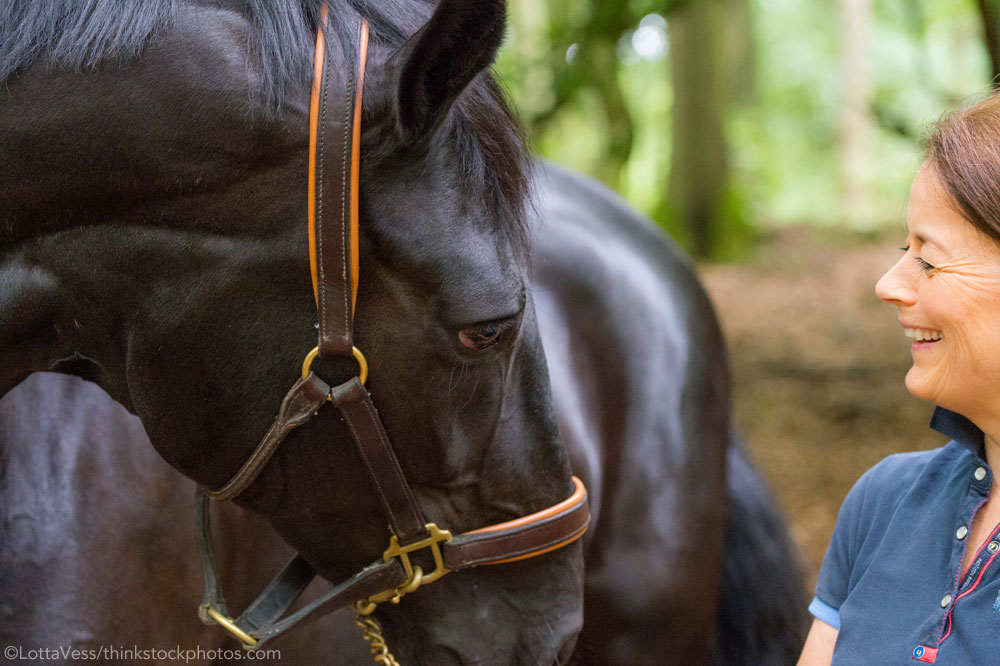 Application Pending
When potential adopters (who must be 21 or older) fill out an application at the KyEHC, the first step in processing it is to verify that the facilities at which they plan to keep their new horse are sufficient. This requires that adopters provide proof of residence and photos of fencing, pastures, gates and shelter.
"We don't even start to process [the application] until we feel the facility is adequate," says Neagle. "We make sure they have safe fencing and some kind of accessible shelter, whether it's a barn or a run-in shed."
If applicants' horsekeeping arrangements are approved, the KyEHC staff will contact their personal references and speak to their vet and farrier. Applications that do not meet KyEHC standards will be rejected.
"Sometimes people have no fencing, or they're in the process of getting a run-in shed or barn," says Neagle. "I usually put those applications on hold until they are complete. Sometimes the vet, farrier or personal references do not recommend that the people have a horse."
Although it is ideal for an adopter to have horse experience, Neagle does not rule out those who don't.
"If they're willing to learn, and they're going to put the horse at a boarding facility where he's going to be kept by people who know horses, and they'll work with a trainer, I don't have a problem with that," she says.
The horses at the KyEHC must also undergo an assessment before they can be adopted. A veterinarian conducts a full physical exam that includes flexion tests for soundness and administering any vaccinations the horses may need.
It is also necessary to evaluate horses' personalities and identify any possible behavioral issues. In addition to observing horses in situations such as leading, grooming and receiving health care, the KyEHC staff does its best to determine each horse's under-saddle abilities.
"We'll ride a lot of the horses coming off the track first to make sure they're not dangerous," says Neagle. "Sometimes the horses that come from animal control agencies, and even the ones that don't, haven't been ridden in several years. We'll at least put a saddle on them to get a sense of what we think their capabilities are. We want to be able to give adopters as much information as we can."
Adoption Approved
Once an application is approved, it is the adopter's responsibility to transport the horse from the center to his new home. There are also a few commitments adopters have to keep up with for as long as they own the horse.
"They have to supply us with a vet check twice a year stating that the horse is in good condition," says Neagle. "We also have the right to check on the horse at any time. If we feel the horse is not being properly cared for, we have the right to take possession of him immediately."
Hopefully owner and horse develop a bond that lasts, but sometimes the partnership just doesn't work out. Rest assured that the KyEHC will welcome the horse again, and in fact, requires that adopters return their horse if they can't or don't wish to keep him any longer.
"They have to bring the horse back to us, and we encourage people not to have any funny feelings about it," says Neagle. "We understand completely that horses are different in all types of environments."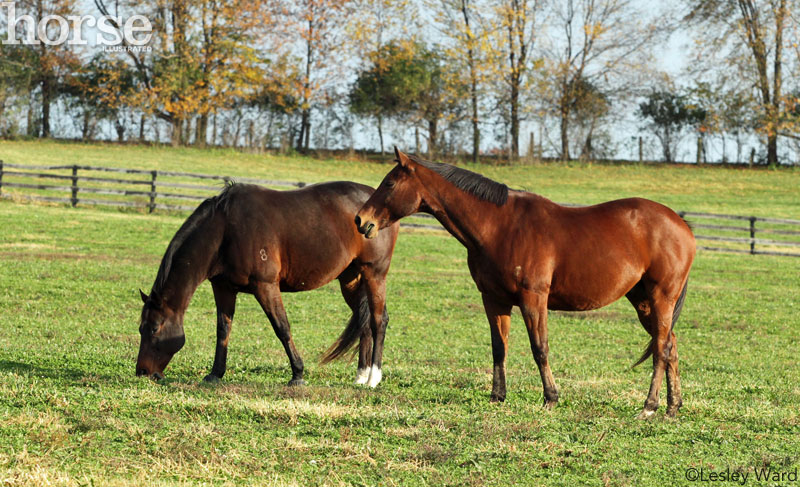 Home Sweet Home
Equine rescues like the KyEHC give horses a second chance at life, and the people who take them home give them a second chance to be loved. Before you compare price tags on horses for sale, give some thought to adopting your dream horse.
"I think that people need to look into adopting a horse from a rescue before they buy one," says Neagle. "There are a lot of great horses out there, and you'll be giving a horse a home. The rescues always have the horses' best interests in mind, so they're going to be up front and tell you everything about a horse. It's really a good way to go for a lot of people."
Adoption Success
Dixie was picked up by animal control officers, who thought she may have been abandoned at an auction, after she was found running along Dixie Highway in Elizabethtown, Ky. The Paint mare was surrendered to the KyEHC on Dec. 12, 2007, after spending about a month at a foster home.
"We had no previous history on her, so we had to start from scratch," says Lori Neagle, executive director of the KyEHC. "It took a while to earn her trust and get her started under saddle. We are very happy to report that Dixie was adopted on Dec. 12, 2008, almost one year from her arrival at the KyEHC. Dixie is now living in Kentucky with her new family and is working on becoming a trail horse."
March Featured rescue
The United States Equine Rescue League (USERL) is a 501(c)(3) non-profit organization that rehabilitates abused, neglected and abandoned horses and adopts them out to new homes. The USERL is also dedicated to educating horse owners and the public about proper horse care.
The organization conducts an Equine Cruelty Investigator Course for the public and law enforcement officials about recognizing neglect and abuse, and appropriately investigating these situations.
Besides its adoption program, the USERL has 350 foster farms in Virginia, Indiana, North Carolina and Kentucky that offer more individual care for horses that are waiting for new homes. Farms in these states can apply to foster horses as long as they have good references and the facilities pass inspection.
"The USERL uses foster farms exclusively to house neglected and abused horses, and this allows for community involvement and high volunteerism," says Jennifer Malpass, USERL board chair. "No ownership of land means there are no property-maintenance costs. Therefore, a high percentage of donation dollars goes directly to helping the horses in need for feed, hay, and veterinary and farrier care."
Each year, the USERL adopts out an average of 100 horses. For more information, visit www.userl.org
---
This article originally appeared in the March 2009 issue of Horse Illustrated. Click here to subscribe.
Back to Rescue Reality