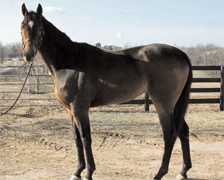 -Thoroughbred
-Mare
-Bay
-3-Year-Old
-15.3 hh
Princess Marguerite (aka Margie) has lots of spirit! According to the vet, she is sound for any discipline. She will need an experienced rider that has the knowledge and experience of retraining a Thoroughbred as she was in training to race.
For more information on Margie or any of the other horses at the Kentucky Equine Humane Center, visit
http://www.kyehc.org/
.
Back to the blog.