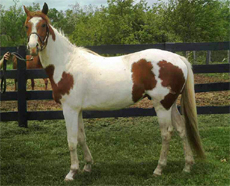 -Paint
-Gelding
-Chestnut & White
-3-Year-Old
-14 hh
Buddy is easy to handle, loves attention and gets along great with other geldings and mares. He is just getting started under saddle and is very eager to please and is a quick learner. Buddy will make someone a great pleasure or show horse.
For more information on Buddy or any of the other horses at the Kentucky Equine Humane Center, visit
http://www.kyehc.org/
.
Back to the blog.