Throughout 2009, Horse Illustrated has taken you inside the Kentucky Equine Humane Center (KyEHC) in Nicholasville, Ky., for an overview of equine rescue. Hopefully the information you've learned has shed some light on the rewards and responsibilities that come with rescuing or adopting a horse.
Here is a summary of this year's most important lessons about helping horses in need.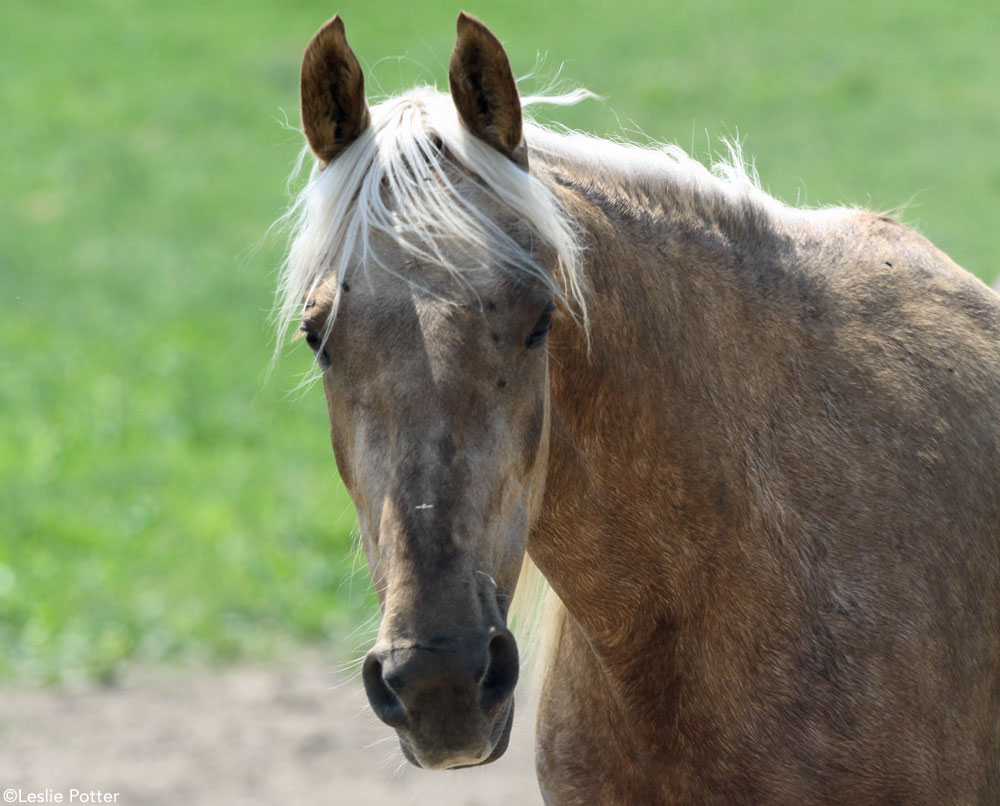 The Rehabilitation Process
Rescue horses that are extremely undernourished require a gradual recovery regimen. After undergoing a thorough physical exam to be sure there are no internal problems, emaciated horses must be slowly introduced to food, starting with hay.
Tom Daugherty, DVM, who oversees the veterinary care at the KyEHC, starts malnourished horses on two to four flakes of alfalfa hay a day for several weeks. A calcium deficiency is common among these horses, and the high concentration of calcium in alfalfa helps them build muscle and repair bone loss.
Feeding concentrates in the beginning stages of recovery isn't advisable because it can cause health issues.
"It may seem like a diet of concentrated calories would be helpful, but it can actually result in organ failure—this is called Refeeding Syndrome," says Lori Bidwell, DVM, DACVA, of Rood and Riddle Equine Hospital, who is on the KyEHC Board of Directors.
After two months, Daugherty recommends slowly decreasing the alfalfa and gradually introducing and increasing grass hay and grain.
Dental problems and heavy parasite infestations should be taken care of only after a horse is well on his way to becoming healthy again.
The most important take-home message regarding a horse's recovery is that it's a gradual process. Don't expect to see results right away.
Hoof Care
Hoof problems are a particular health issue that can be bad news for rescue horses because they can affect a horse's chances of being adopted. Fortunately, a lot of hoof maladies can be managed, and these horses can go on to live happy, productive lives.
Laminitis is one of the most common ailments seen in horses at the KyEHC. Bryan Fraley, DVM, who specializes in equine podiatry and handles the serious hoof problems at the KyEHC, looks at how laminitis is affecting a horse before he begins treating the condition.
"Not all laminitis is created equal," says Fraley. "There are different phases. The developing stage is prior to clinical signs; we don't know the horse is foundering yet, but there are changes going on in the foot that are breaking down the laminae.
"When a horse is in pain, that's acute laminitis," continues Fraley. "Acute laminitis lasts up to the point that there's rotation [of the coffin bone], which is chronic. Most laminitic horses at the KyEHC have rotated."
When a horse's hoof rotates, the damage is permanent, and there is always a chance laminitis will strike again. However, with regular therapeutic trimming and shoeing, these horses can live comfortably.
Reporting Neglect
The unfortunate truth behind many rescue horses' poor condition is that they were neglected. Protruding ribs, vertebrae and hip bones are signs of severe emaciation and neglect. The absence of a source of food and water should also be a red flag, and horses that deteriorate over time or have a severe injury that hasn't been taken care of are likely victims of neglect or abandonment.
If you're unsure whether or not a horse is being neglected, you should still report it to the proper authorities. If there is no animal control unit in your area, contact your sheriff or local law enforcement agency.
Don't forget to follow up on your report. Just because you call in a case of neglect doesn't guarantee that it'll be taken care of right away.
Keep in mind that not all rescue horses have been neglected. Many times, owners are unable to continue caring for their horses financially, or because of other life circumstances, and send them to a rescue to be sure they go to a good home.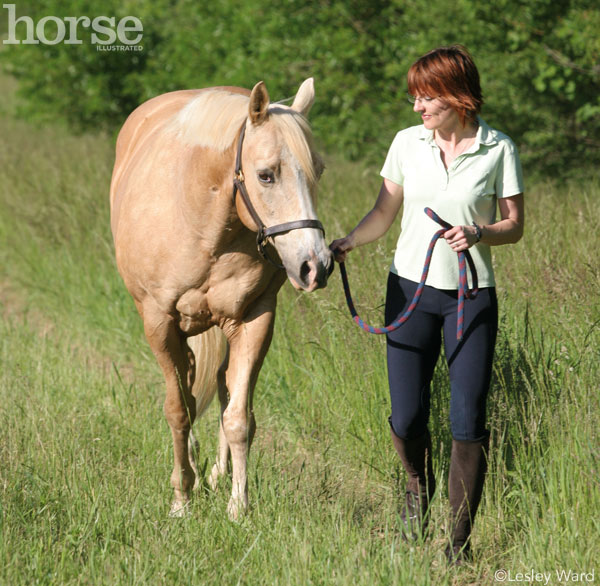 Adopting a Horse
You may be eager to help horses in need by adopting one, but do you have what it takes to own a horse? The KyEHC assesses all potential adopters' horsekeeping facilities for adequate shelter, fencing and turnout areas. The staff also contacts references and verifies that there will be a knowledgeable, experienced farrier and veterinarian taking care of the horse. If you're going to ride your horse, they would also like to know that you plan to work with an experienced instructor.
Remember that horse ownership is a major commitment. If you're unable or unwilling to invest the time and finances required to keep a horse, you shouldn't adopt one.
Volunteer Opportunities
If you aren't prepared to adopt a horse but are eager to help a rescue in your area, there are many ways you can get involved. Volunteer your time to assist with horse care and farm chores.
There are also plenty of tasks to be done in the office, such as answering phones and filing adoption applications.
Maybe you don't live close enough to a rescue to volunteer. Instead, hold a fundraiser and donate the proceeds to the organization. Raise money through a bake sale, car wash or yard sale. You can also donate much-needed items such as grooming tools and halters, or just make a personal monetary donation. Don't feel like you have to adopt a horse to help.
Reputable Rescues
When you meet all of the standards that qualify you as a responsible horse owner, start your search for the right horse by first finding a reputable rescue. Look for those that have their non-profit 501(c)(3) status, which means that all donations are tax deductible and go directly to the care of the horses and facilities. This status is also a good indication of a rescue's reputation because there is a strict application process an organization must go through to be approved.
A reputable rescue will also be run in a business-like manner, which means having a board of directors, an accountant to assist with finances, and an attorney to handle legal issues. A good organization won't hesitate to allow you to see its financial records, either. (GuideStar.com is an online database of financial reports of charity organizations.) Review the rescue's adoption policies as well, and take note of how the horses and facilities are managed. Finally, talk to people who have volunteered at or adopted a horse from the rescue.
Working with a Rescue Horse
When you find the right horse, you'll be eager to bring him home and start working toward your goals. However, you must give him time to settle in to his new accommodations, meet any other horses he'll be interacting with, and most importantly, get to know you.
If your horse needs some additional training, work with an experienced trainer or riding instructor; this is also very important if he has any bad habits, such as biting or kicking.
Starting Anew
Unfortunately, many rescues have no previous history on many of the horses they take in, so you may have to start your horse's training from scratch. Again, work with an experienced trainer who can help you get it done right, and take regular riding lessons. This cannot be emphasized enough.
If you're interested in adopting an off-the-track Thoroughbred, know that these horses have unique needs. If you're not experienced in working with them, you shouldn't adopt one. These horses aren't appropriate for beginning or intermediate riders.
The amount of training your horse needs and the time it will take depends on his abilities and temperament. It's something that can't be rushed, and it requires a lot of patience and commitment on your part.
Only through awareness and continued support will equine rescues be able to find permanent, loving homes for horses. Regardless of how you help, whether it's donating $5 or volunteering for an hour each week, you will be playing a large part in saving horses. In an ideal world, no horse would be without a home. Until then, the horse community must work together to improve horse owners' knowledge and commitment to proper care.
Back to Diary of a Horse Rescue
---
This article originally appeared in the December 2009 issue of Horse Illustrated. Click here to subscribe.