Traditions are a way for certain practices to live on from one generation to the next. Every culture has traditions and many families do, too. There are certainly traditions that live within equestrian cultures, and maybe your barn family has a few that persist year after year.
The idea of traditions is often affiliated with holidays. Some barns hold a costume party where riders come up with creative disguises for themselves and their horses (and if this describes your barn, maybe our annual online costume contest will interest you!) Other barns enjoy secret Santas or stall decorating around Christmas, or riding in the town's annual Memorial Day parade.
Other traditions aren't always affiliated with annual landmarks in the outside world. A barbecue to mark the last show of the season or a trip to a nearby horse-friendly beach every summer keep life at the barn interesting and fun.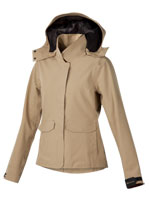 Does your barn or equestrian family have any traditions—holiday or otherwise? Click "Submit a Comment" below and tell us about them. Some responses may be selected to be published in a future issue of Horse Illustrated!
Throughout 2013, Noble Equine will be sponsoring the Rider Insider column in Horse Illustrated with a prize for the selected featured response. This month's prize is a Pinnacle Jacket, available in antique bronze or black. If you'd like to be considered for a prize, make sure to include your contact info in the email field of the contact form (emails will not be publicly displayed.)
Back to Rider Insider >>