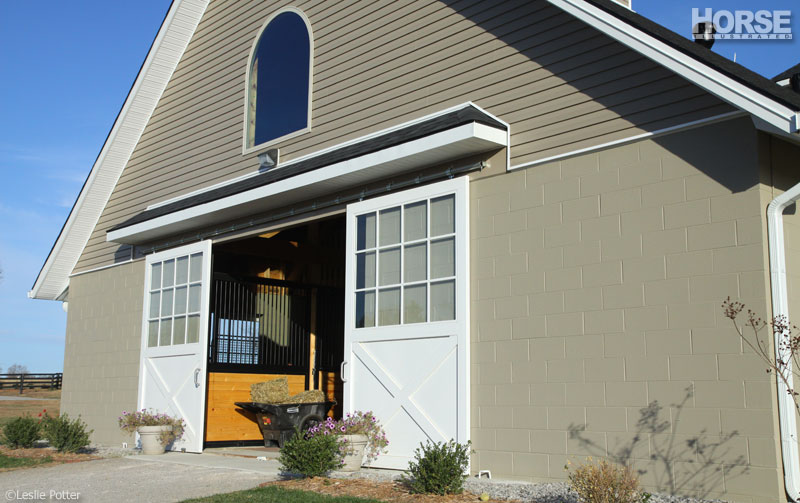 What unusual tricks have you discovered to make your life at the barn even better? Photo: Leslie Potter
Are you familiar with the term lifehack? The term is relatively new, having come along with the Internet age, but the concept is timeless. Lifehacks are unique, usually non-obvious methods or tricks to help make life a little better or make a task easier.
Some of these are mind tricks, like using smaller plates when you're trying to lose weight. Supposedly seeing a full plate will trick your brain into thinking you're getting more food and leave you feeling more satisfied when you're finished. Others are innovative uses for items you already have, like using a water bottle to separate egg yolks. And others still are unexpected methods to handle everyday tasks, like folding those annoying fitted sheets into perfect, linen-closet ready rectangles.
The Internet abounds with lifehacks for improving productivity at the office, organizing your home or enjoying your food more (there are a lot of food-related lifehacks out there.) But when it comes to riding and horsekeeping, there's plenty of room for innovative ideas.

Have you found a unique way to keep your tack clean in a dusty barn? Have you discovered a trick for cinching up a horse who pulls the blowfish routine every time you tack up? Did you find an innovative way to keep high-traffic areas in the paddock free of mud and puddles during rainy weather? We want to know about them! Click "Submit a Comment" below and share your unique, unusual trick for handling a common rider problem. Some of the editors' favorite responses could be featured in a future issue of Horse Illustrated!
This month,
Noble Outfitters is sponsoring the Rider Insider column in Horse Illustrated with a prize of a Heartbreaker Tank for the selected featured response. If you'd like to be considered for a prize, make sure to include your contact info in the email field of the comment form (emails will not be publicly displayed.)
Back to Rider Insider >>