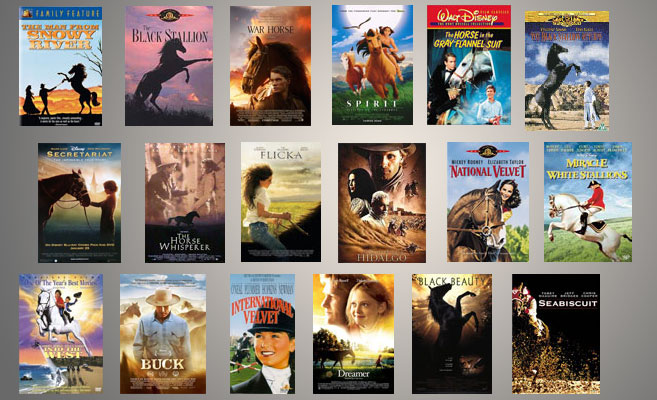 One of our most popular articles of all time here on HorseIllustrated.com is our 2006 list of the
30 Best Horse Movies
. The continued traffic to that page proves that plenty of people are looking for some horsey cinema to enjoy. The sometimes strongly worded disagreement (and occasional whole-hearted agreement) in the comments section shows that people also have very strong opinions on the topic.
The list was limited to 30, which means the editors who compiled it couldn't select everyone's favorite. And now the article is eight years old! Since its publication, the world of equine film has had several notable additions, including War Horse, Secretariat and the documentary Buck.
For this month's Rider Insider, we're recruiting your help in updating this list. Are there any classics that we missed? Are there some newer titles that deserve recognition? Even those movies that aren't exactly Oscar-worthy might still earn a place on the list because of other good qualities. Beautiful cinematography, a few laughs, a compelling plot or—the rare and beautiful Holy Grail of horse movies—accuracy in the depiction of horse behavior or equestrian practices are totally valid reasons for adding a movie to our new and improved list.
So what is your favorite horse movie of all time, and what makes it better than the rest? Click "Submit a Comment" below and let us know your thoughts. Some of the best responses could be included in an upcoming issue of Horse Illustrated!
This month, Noble Outfitters is sponsoring the Rider Insider column in Horse Illustrated with a prize for the selected featured response. If you'd like to be considered for a prize, make sure to include your contact info in the email field of the comment form (emails will not be publicly displayed.)
Back to Rider Insider >>