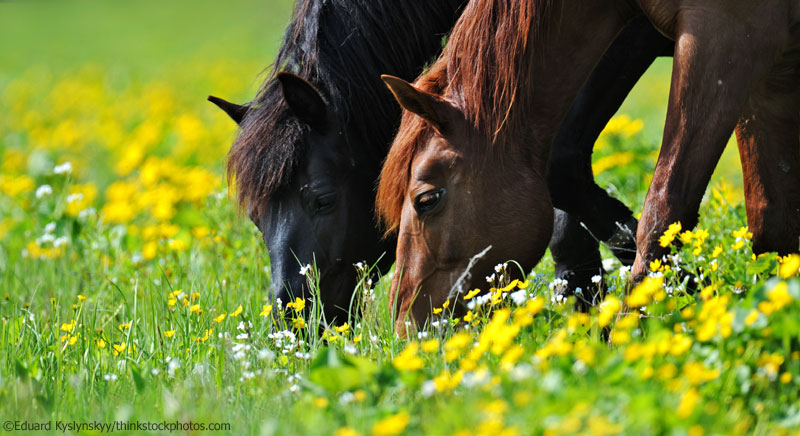 Dew drops on roses and whiskers on kittens are nice, but your horse probably doesn't give them much thought. He undoubtedly has his own ideas about what the finer things in life truly are.
Does he eagerly anticipate the moment he is brought out to the pasture after breakfast in the morning? Does he live for the moment his best equine buddy returns to the field after being out on a ride? Is he obsessed with those fancy pink salt blocks? Would he trade his carrots for a few minutes of scratching behind his withers?
Of course every horse wants the basics: food, water and companionship. But we want to know about those quirky loves that make your horse unique. Tell us about them in the comments below. Some of the best responses could be included in an upcoming issue of Horse Illustrated!
This month, Noble Outfitters is sponsoring the Rider Insider column in Horse Illustrated with a prize for the selected featured response. If you'd like to be considered for a prize, make sure to include your contact info in the email field of the comment form (emails will not be publicly displayed.)
Back to Rider Insider >>