Smoothies have become a health and fitness staple, and make a great addition to a rider's on-the-go lifestyle. These quick sips require minimal effort and have the upside of boosting your fruit and veggie intake. You don't have to own the fanciest gadgets—a standard upright blender or immersion blender will do the trick, and even a food processor will work in a pinch (though the results will be a little chunkier).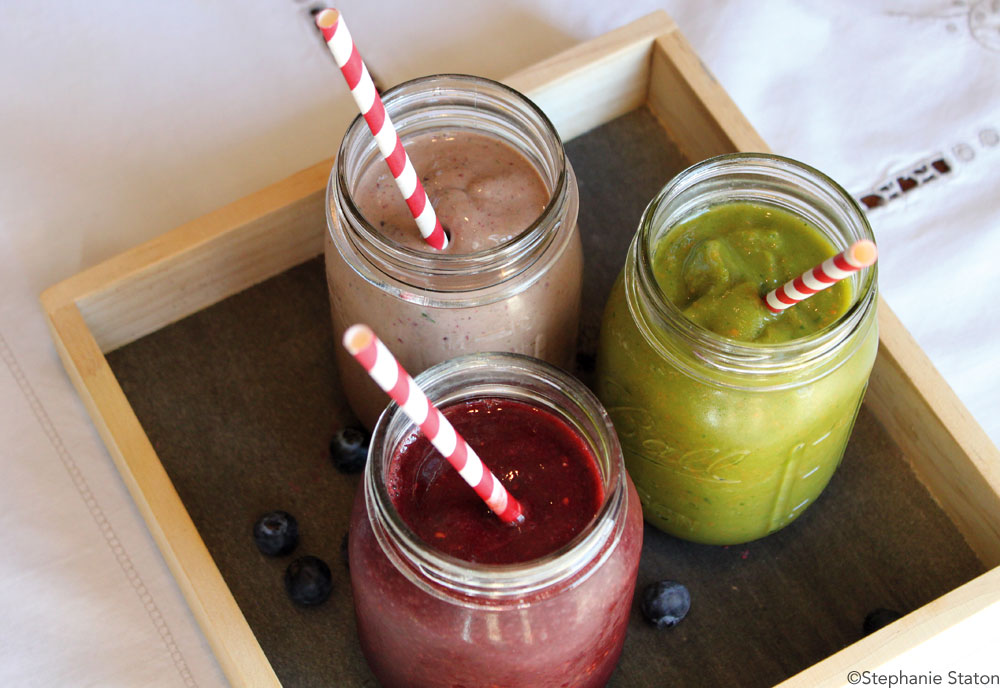 Tropical Carrot Smoothie
2/3 cup fresh carrots, chopped or shredded
2/3 cup frozen pineapple chunks
2/3 cup frozen mango chunks
1 large handful spinach
1 cup coconut water
Very Berry Smoothie
2 cups frozen berry medley
1 large handful spinach
2 tsp. honey
1 cup unsweetened tart cherry or pomegranate juice
Cheery Cherry-Peach Smoothie
1 cup frozen cherries
1 cup frozen sliced peaches
1 large handful spinach
1 cup plain Greek yogurt
2 tsp. honey
Layer the ingredients in your blender jar, placing the softest and/or liquids closest to the blade, working your way toward the firmest. I recommend chopping the harder veggies like carrots to help less-powerful machines crunch them up more easily for a smoother result. Using frozen fruit eliminates the need for ice, but 1 cup can be added if desired.
All of these recipes can easily be substituted based on the ingredients you have on hand by using this general ratio:
1 large handful greens: 1 cup liquid: 2 cups produce.
More Rider Recipes:
---
This article originally appeared in the March 2016 issue of Horse Illustrated magazine. Click here to subscribe!