Photos courtesy Vista Verde Guest Ranch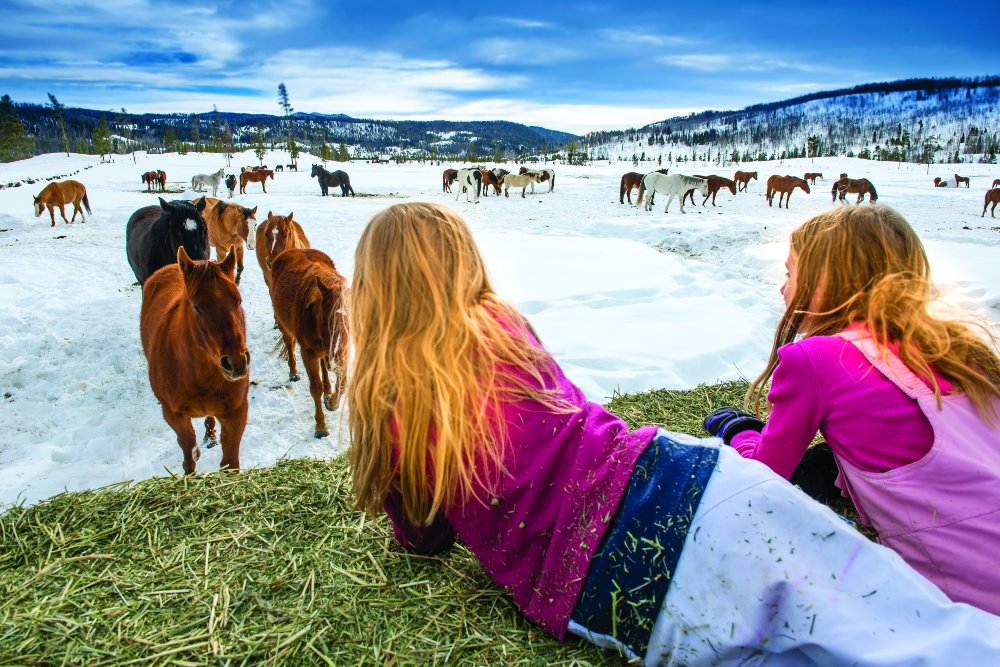 Want to experience the holiday season by dashing through the snow in a one-horse open sleigh? How about riding through a pine forest in a winter wonderland? If this sounds glorious to you, the Vista Verde Guest Ranch in the majestic Rocky Mountains should be your next destination.
Located in Steamboat Springs, Colo., in the heart of the Rocky Mountains, Vista Verde is a quaint ranch originally homesteaded in 1916. Surrounded by mountain summits, vast meadows and forests of pine, Vista Verde stays open throughout the winter, offering guests a chance to experience the Rockies during this very special time of year.
"Imagine a snow globe; that's what it looks like here in the winter," says Stephanie Wilson, director of hospitality for Vista Verde. "A blanket of snow covering the valley and surrounding hillsides, and snow falling around you as you ride on the trails around the ranch property."
The Activities
While trail rides at Vista Verde vary from winter to spring—the winter rides are shorter because of the cold—they are just as picturesque.
"It's worth it to hear the sound of snow crunching under the horses' feet," says Wilson. "You feel the warmth of their furry coats, and watch their breath as it comes out of their noses like steam."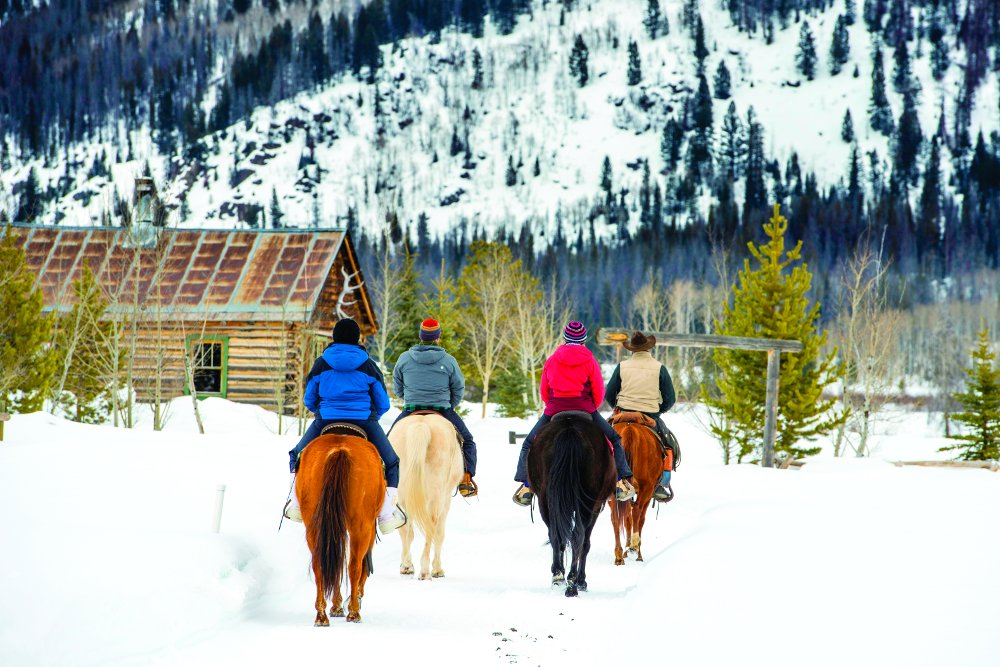 Besides snowy trail rides, Vista Verde also offers sleigh rides, pulled by one horse or two.
Getting out of the cold at the ranch doesn't mean giving up being around horses. Horsemanship clinics held in the ranch's heated indoor arena allow guests to hone their riding skills. Private lessons and clinics are offered for both novice and intermediate riders, with western and ranch horse instruction provided by the ranch's teachers.
"The instruction applies to any sort of riding since much of it is really focused on understanding the horse and how to communicate with him," says Wilson.
The Horses
The horses used for trail riding and lessons are carefully chosen by the ranch, adds Wilson.
"Many of our horses came to us as adults, but we also have a portion of the herd that is bred here, trained here, and prepared for our guests with the sole intention of being good riding horses," she says.
Most of the Vista Verde herd is made up of registered Quarter Horses; other guest mounts are grade horses, draft horses and few other breeds.
"We look for kind-hearted, even-tempered horses with a solid build; good, big feet; and good conformation," she says.
Other Activities
While the Vista Verde horses are a big attraction for guests, the ranch also offers a variety of other activities in the winter. Skiing, snow tubing and snowshoeing take place outdoors at the ranch. Inside activities include yoga, photography and culinary classes, along with a variety of massage treatments.
Accommodations for guests include private cabins and deluxe lodge rooms, plus a fitness center. Gourmet meals and wine tasting area also part of the ranch's offerings.
If You Go
What to Bring
Pack lots of moisture-wicking layers to stay warm and dry while having fun in the snow. Winter riding boots or good winter socks are a must. Don't forget about those ears and fingers, too!
Off-Ranch Adventures in Steamboat Springs
Skiing, snowboarding, helicopter sightseeing, hot air ballooning, ice fishing, snowmobiling and even dog sledding are all options for winter visitors.
For more information on Vista Verde Ranch, go to www.vistaverde.com
AUDREY PAVIA is a freelance writer and the author of Horses for Dummies. She lives in Norco, Calif., with her two registered Spanish Mustangs, Milagro and Rio.
---
This article originally appeared in the December 2016 issue of Horse Illustrated magazine. Click here to subscribe!