Editor's Note: Horse Illustrated is introducing a new column for 2015. Stable Advice is a place for our readers to offer their advice on some of those uniquely equestrian problems. These aren't the questions that you'd normally ask your vet or trainer. These are questions about horse life, like dealing with interpersonal struggles at the barn, juggling horse commitments and "real world" obligations, and generally navigating the challenges of living in the 21st-century horse world. Think of this as a place to share advice with a group of your best equestrian friends.
If you'd like to submit a question for a future column, email it to hc-editor@i5publishing.com and use the subject line "Stable Advice." Any questions we use will remain anonymous.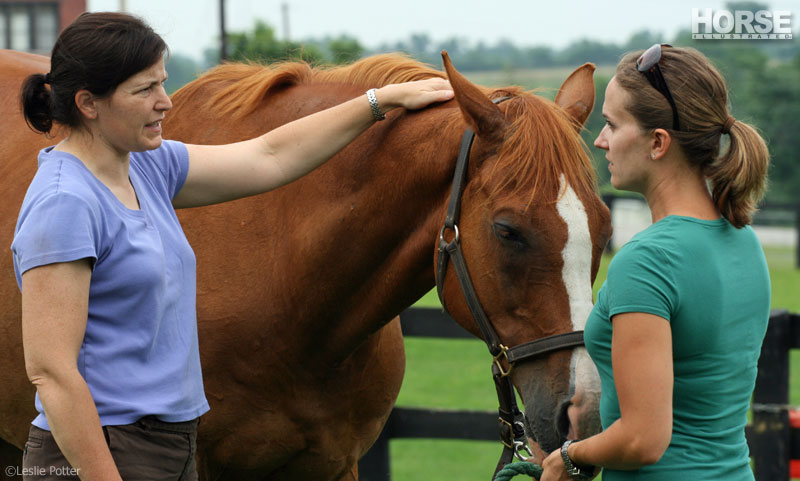 This month's Stable Advice Question:
I keep my horse at a fairly busy boarding barn, and I get along with the other boarders just fine. The problem I'm having is when I have the vet out to work on my horse. It seems like every time I have an appointment, another boarder shows up and starts asking the vet questions. I get that they're curious about what's happening and want to learn, but I also feel like the vet is only there for a short time, and I should be able to use that time to get the information I need. How do I politely tell my fellow boarders to butt out when the vet's around?
Have you been through this? Have any advice for this reader? Click "Submit a Comment" below to share it. Some of the best responses will be featured in a future issue of Horse Illustrated!