Editor's Note: Horse Illustrated is introducing a new column for 2015. Stable Advice is a place for our readers to offer their advice on some of those uniquely equestrian problems. These aren't the questions that you'd normally ask your vet or trainer. These are questions about horse life, like dealing with interpersonal struggles at the barn, juggling horse commitments and "real world" obligations, and generally navigating the challenges of living in the 21st-century horse world. Think of this as a place to share advice with a group of your best equestrian friends.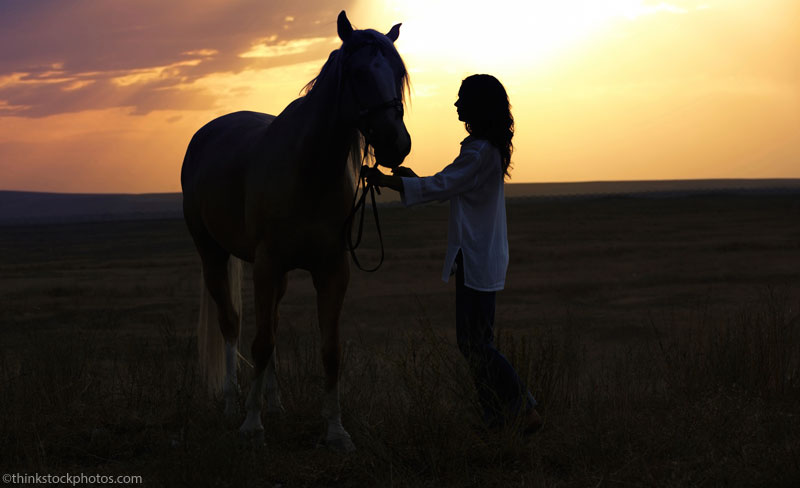 This month's Stable Advice question:
Like most horse owners, I work hard and make sacrifices to have a horse. I spend my weekends mucking stalls to offset my board bill. I have a modest home and car. I haven't been on a vacation in years, and my clothes all come from the clearance rack at discount stores. So why do I get so much shade for owning a horse?

Even though I live independently, my parents still question me all the time about my finances and my horse's bills. My non-horsey friends make jokes about how I must have a secret trust fund to afford my equestrian hobby. I know my parents are just worried about me because they're my parents, and I know my friends think they're just teasing, but it still stings.

I'd love to know what other horse owners do to deflect these comments, or better yet, help non-horse people understand that riding isn't really all that different from other hobbies and habits that people choose to spend their money on. I'm proud of myself for managing my life and finances well enough to be able to own a horse. How do I get other people in my life to respect that?
Have you been through this? Have any advice for this reader? Click "Submit a Comment" below to share it. Some of the best responses will be featured in a future issue of Horse Illustrated!
This month, Noble Outfitters is sponsoring the Rider Insider column in Horse Illustrated with a prize for the selected featured response. If you'd like to be considered
for a prize, make sure to include your contact info in the email field
of the comment form (emails will not be publicly displayed.)